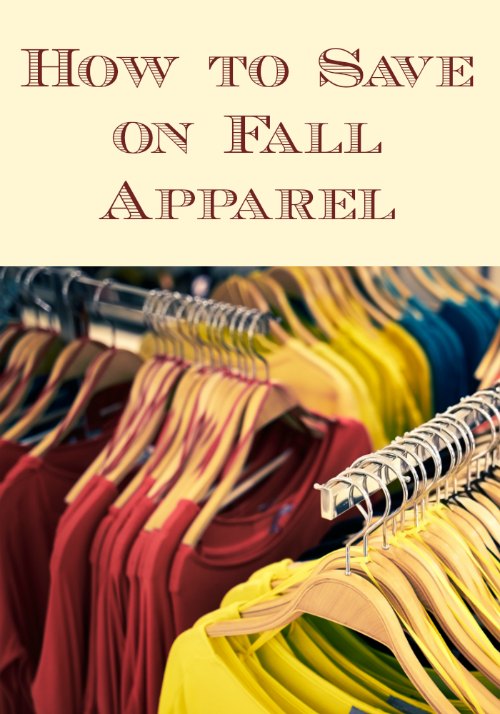 Fall is a great time to refresh our wardrobes with new transitional pieces for fall and winter.  While almost no one wears the expensive, often strange styles seen on the runaway during Fashion Week, anyone can jump on board the fashion train to update their look without spending a fortune. Save money and even come away with some great steals before you must have it. Here are some tips to save on new apparel this fall.
How to Save on Fall Apparel
Keep it Simple. Purchase basic main items and dress it up with frugal accessories. You can create many looks with just a simple shirt by adding a scarf, wearing heels or flats, changing up your jewelry, etc. A few colorful accessories can really dress up the plainest of outfit choices.
Shop sales early. Shop early in the season for key must have items as to find the best selection.  Plus, it is nice to have these items ready for you when the colder weather hits. This also means you won't grab the first things you find when you desperately need those items, which may be more expensive.
Shop the summer clearance rack. Don't forget to search the summer clearance racks for cute short sleeve tops that you can easily pair with a cardigan or sweater for fall.
Thrift/Consignment shopping. There is no shame in shopping the thrift stores! One of my most complimented shirts is one I purchased at Goodwill for less than $5.
Shop online for discounts. Check out the new Discover Deals site, available to Discover cardmembers. This site features offer for Cashback Bonus rewards, in-store discounts, and statement credits to save and earn at tons of popular merchants.
Columbia, The North Face: Earn 10% Cashback Bonus when shopping online with your Discover card at these outdoor apparel retailers. Simply log into Discover Deals to shop.
com, OnlineShoes.com: Earn 10% Cashback Bonus on all the shoes you need for your family! Same as before, log into Discover Deals to shop.
Macy's, Nordstrom: Earn 5% Cashback Bonus at these department stores when shopping through Discover Deals! Stock up on essentials like coats, clothes and accessories.
You don't have to have a large wardrobe to have a fun one! You just need to add your own flair and creativity.
How do you save on fall apparel?
Keep up to date on all the latest Discover promotions on Facebook, Twitter, or YouTube.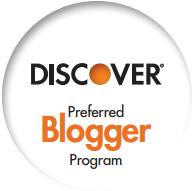 My views are my own and do not necessarily reflect the views of Discover Products Inc. and its affiliates. This post was sponsored by Discover Card. Rest assured, this Post was written by me and was not edited by the sponsor. Read more on my Disclosure Policy.