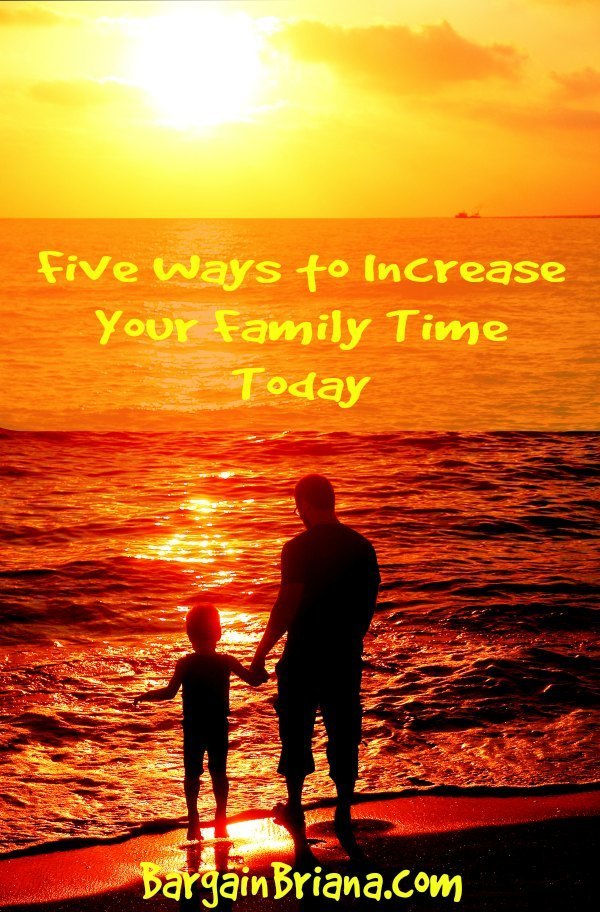 We live in a busy, busy world these days, and connecting with family members can be difficult. It's way too easy to lose touch with your loved ones because you don't make the time to spend with your family. Check out these five ways to boost your family time today.
Take Advantage of Car Time
It seems that our society has become so mobile that the car is one place we spend a great deal of our time. Take advantage of it. Turn off the radio and put down the cell phone. Make the kids remove the ear buds and put away the handheld games, books, and other distractions. Focus on spending some quality family time while you have a captive audience. Ask questions and give everyone time to answer. They can be deep or just plain silly (If you were a Muppet, who would you be?). The point is to spend some time connecting while you are driving.
Sit Down Together for Evening Meals
It's way too easy to lose sight of your family when there are several different schedules going on and everyone is eating whenever they get hungry. Establish an evening meal time ritual in which everyone eats at the same time, in the same place. Collect all cell phones and put them aside then focus on giving everyone a chance to talk about their day during the meal. Find other fun things to talk about such as Batman versus Superman, DC versus Marvel, or talk about upcoming plans for the next week.
Schedule Family Time
Family time is great when it's spontaneous, but sometimes you just have to schedule it. Take a look at your family calendar to see if there's a specific day every week in which there are no appointments or activities. Declare that day Family Night! Put it on the calendar and if it has to change from week to week, then so be it. Make sure it happens. Plan to play games, watch a movie together, go for a walk. Pick out an activity that can be done together — as a family.
Work on a Craft Together
After the evening meal is done, pull out the craft box and set aside 30 minutes to do a family craft. Trace everyone's hand prints on construction paper then cut out and create a wreath or a garland. If the holidays are coming up, make a Christmas tree ornament together.
In fact, here is a really cool project you can do as a family that is under $10 on Amazon! It is a ton of fun and even the boys will enjoy it!
[easyazon_block add_to_cart="default" align="center" asin="B000J3ZVMK" cloaking="default" layout="top" localization="default" locale="US" nofollow="default" new_window="default" tag="rodso-20″]
Spend 15 Minutes on a List
Set a timer for some after supper — or whenever — fun. Use a time to spend 15 minutes of family fun time. Come up with a question that everyone needs to answer quickly. It can be "What are you thankful for?" or "What is one super power you would like to have?" The answers will be fun and enlightening. Make a point of doing this at least once or twice a week. Come up with new and creative questions for each timed session.
Family time is important, but you have to make the effort. Use a few of these ideas to connect and spend quality time with your family today.