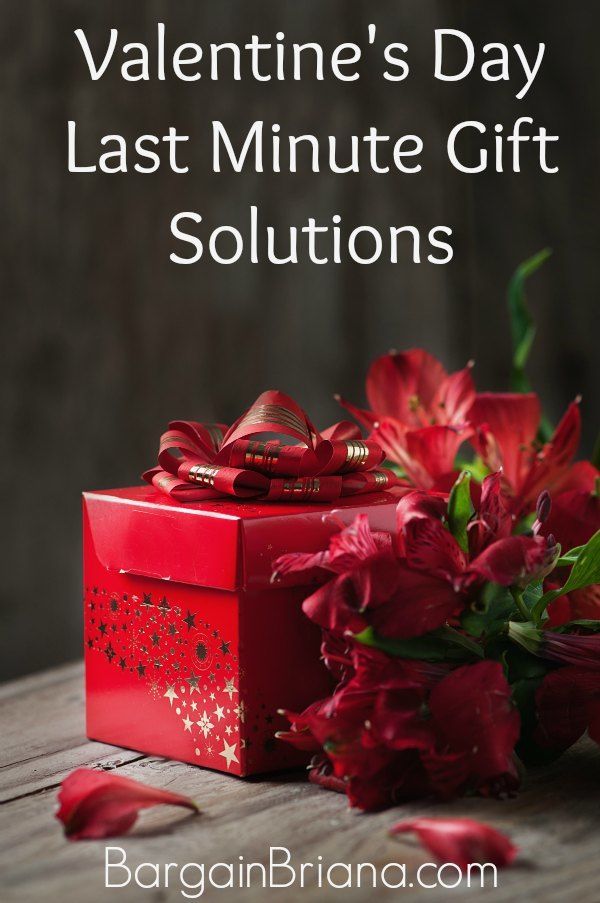 Has Valentine's Day crept up on you this year? If it has, you might be scrambling to come up with a last minute gift or two. Check out these easy ideas for last minute gifts as you celebrate this day of romance.
Valentine's Day Last Minute Gift Solutions
Homemade Coupons
Create a series of homemade coupons to give to your sweetie as a last minute gift solution. These can be handwritten (which makes them sweeter!) and can offer your sweetie a number of perks: A homecooked meal of their choice, a day to sleep in, a back rub, a trip to a local ice cream shop, a free day for whatever they want to do.
Gift Cards
A gift card may not seem like a romantic gift, but it can certainly be a great last minute gift. Choose a gift card that will be fitting for your sweetie. Skip a gift card to a specific store for shopping and opt for a gift card to a favorite restaurant or even for a favorite website or gaming site if your lover is an avid gamer.
[easyazon_block add_to_cart="default" align="center" asin="B007RFEL42″ cloaking="default" layout="top" localization="default" locale="US" nofollow="default" new_window="default" tag="06757899i-20″]
A Creative Date Night
Sure, most people think of Valentine's Day as the perfect date night, but most people see that date as a special dinner, perhaps a movie, or some other event. You can plan a creative last minute date night for your sweetie that won't require advance planning. Plan an ice cream date with a nighttime stroll or walk through the mall, and a little bit of star gazing.
A Love Letter
What does your Valentine sweetheart really want for Valentine's Day? He or she wants to know how you truly feel about them. Whether you are just starting a relationship or you've been together for a very long time, your Valentine would love to know more about your thoughts and feelings.
Write him or her a "love" letter detailing your feelings. If your relationship is just starting, you may not want to get overly mushy and rush things, but you can tell your sweetie what attracted you to them, what you enjoy about their company, and perhaps some of your thoughts about a potential future together. If you're a long-term couple, go deeper by sharing some of the things that have meant a lot to you during your relationship. Don't forget to share what you find attractive and endearing about your loved one and what you hope for your future together.
Valentine's Day gifts don't have to be spectacular, expensive, or fancy. The key is to make sure any gift you give had at least a little thought put into it and is heartfelt. Choosing a gift that truly appeals to your sweetheart will show them that you are figuring out what they like and care enough to think about their likes and dislikes when you choose a gift — even if it is a last minute gift.
More Valentine's Day Tips and Money Saving Ideas here!
Did you enjoy this post? Find more money saving tips here.