During Blogher 2012 as I was walking through the Expo Hall, I was offered a pasta sample from the Land 'O Lakes booth. After confirming the dish had no meat, I took a sample. I fell in love. This is one of the easiest and delicious pasta I have in my rotation.
Unfortunately my local grocery store didn't have the Land O Lakes Butter with Olive Oil and Sea Salt but I was able to find a Olive Oil butter from another brand. I also made it one evening with just regular butter and added a couple pinches of sea salt and it still tasted great.
Margherita Pasta
Ingredients
1½ cups uncooked dried pasta (I've used penne and bow ties)
¼ cup butter (preferably Land O Lakes Butter with Olive Oil & Sea Salt)
2 teaspoons fresh garlic, finely chopped
2 medium tomatoes, coarsely chopped
¼ cup fresh basil leaves (I used kitchen shears to cut mine)
½ cup fresh Parmesan cheese (not that fake stuff!)
Instructions
Cook pasta according to directions.
Melt butter and garlic over medium heat until sizzling.
Add tomatoes and basil.
Cook for 3-4 minutes until soft.
Add pasta and parmesan cheese.
Stir until combined.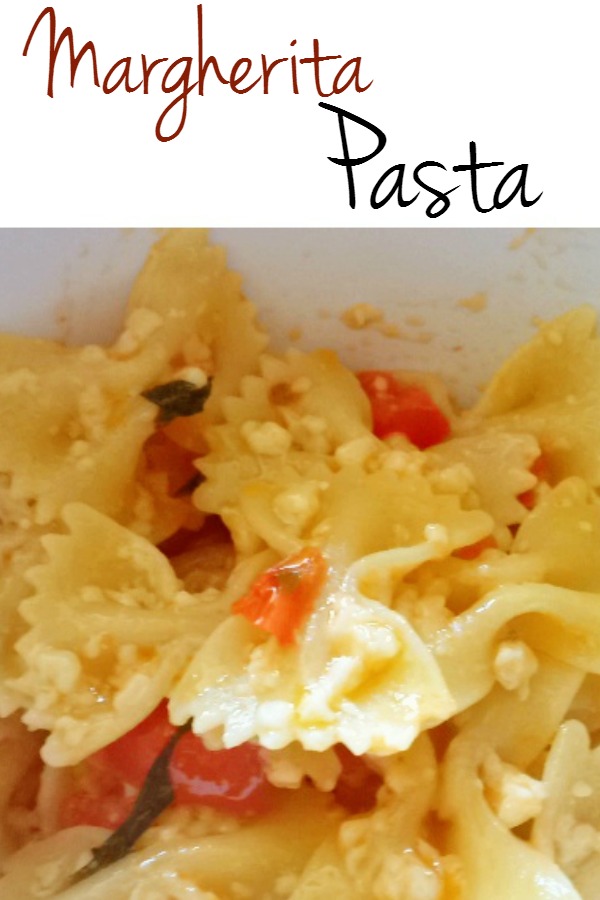 View the Recipe Index for a complete list of recipes. For the most recent vegetarian recipes posted on the blog, go here. To view all the recipes post on the blog, go here.