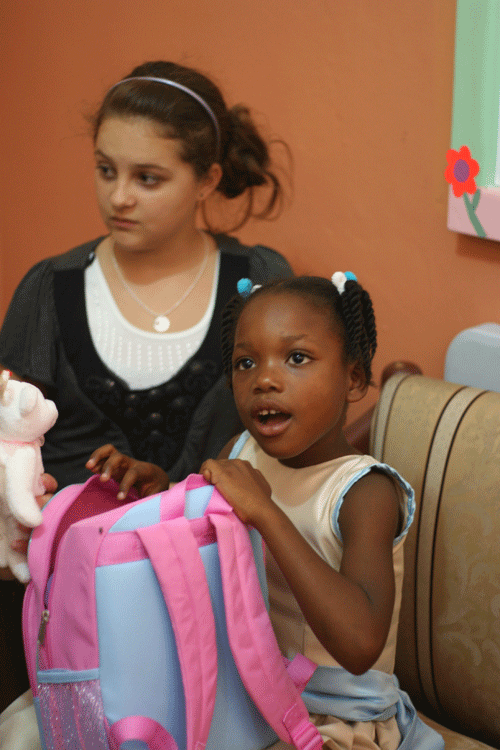 I was talking to Andrea about meeting my sponsored child and she was all like "Girl, you need to post about that." There was just so much to post about. It is hard to fill it all in.
I have almost all of our digital photos backed up to my iPhone. I started showing Angela the photos of my family. I wanted to show Angela my children. She was very amused by several of the pictures. She was especially interested….
in the ones of my group being silly
girls in their white First Communion Dresses
Sofia sucking her fingers
and making silly faces, wearing underwear on their head, and many more!
After I initially met Angela, our sponsored child, we ate lunch. She sat on the other side of the room with her mother. After lunch, she came back over to sit beside me. At this point, Alejandro was somewhere else and I had left my handy dandy English-Spanish Dictionary book on the bus.  I wasn't quite sure how to communicate.
That's when my iPhone came in quite handy yet again.
I decided to see if she would love the same game Sofia loves! Of course, she loved Dress Chica on my iPhone. Kids are kids!
We ended our visit by giving Angela and her mother a Hope, Faith, Amore necklace made and donated by Lisa Leonard.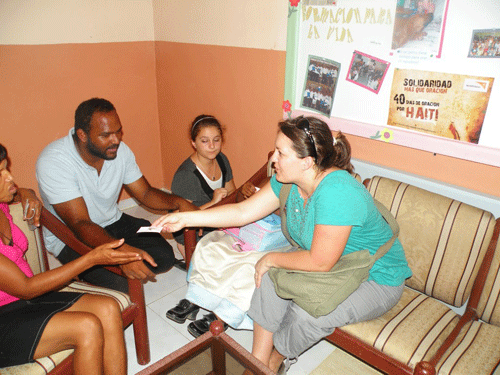 Please consider sponsoring a child for just $35/month. There are so many children who are in need.