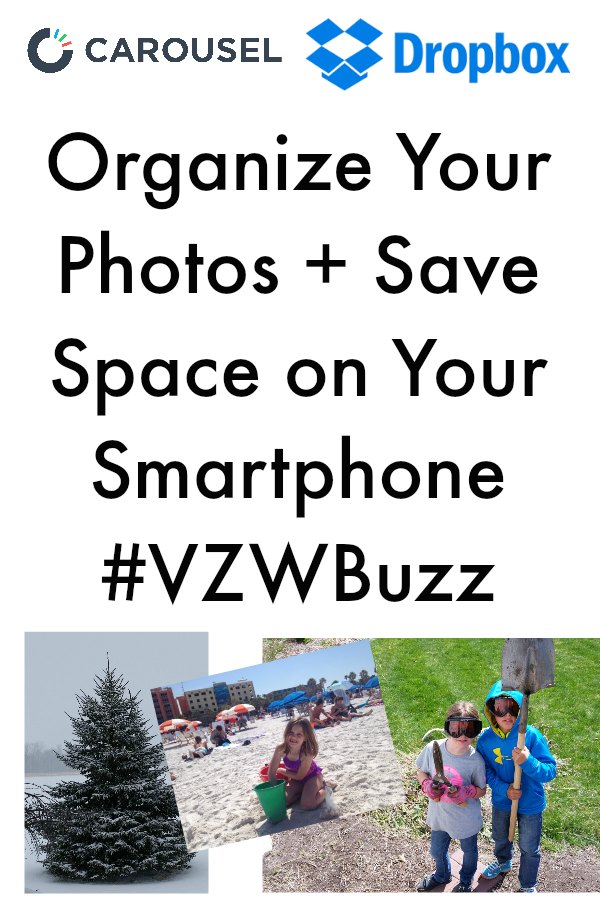 Smartphones can do so many things. They can be our music source, camera, information, email, and much more. But does your phone have enough space to handle it all? Will you be able to find the photo you want to look at when you need it? I recently discovered an app called Carousel that helps you keep your photographs organized and keeps them safe in Dropbox.
I will admit that I take way too many pictures. So much so that I was running out of memory on my phone. I don't trust those little memory cards because I had one go bad recently and so many of my photos turned half gray, which I discovered is a sign of a bad memory card. Anyway, I don't really want to take that kind of chance with my precious memories anymore especially since I use my phone as my main source of photography.
Then I read about this app called Carousel, which integrates with Dropbox.
Benefits of Carousel: 
Every photo and video you have ever taken is automatically organized, backed up in Dropbox, and available on your phone, tablet, and the web. (For me, this includes all of my photos from my phone, my tablet, my iPad, and my Cannon DSLR camera.)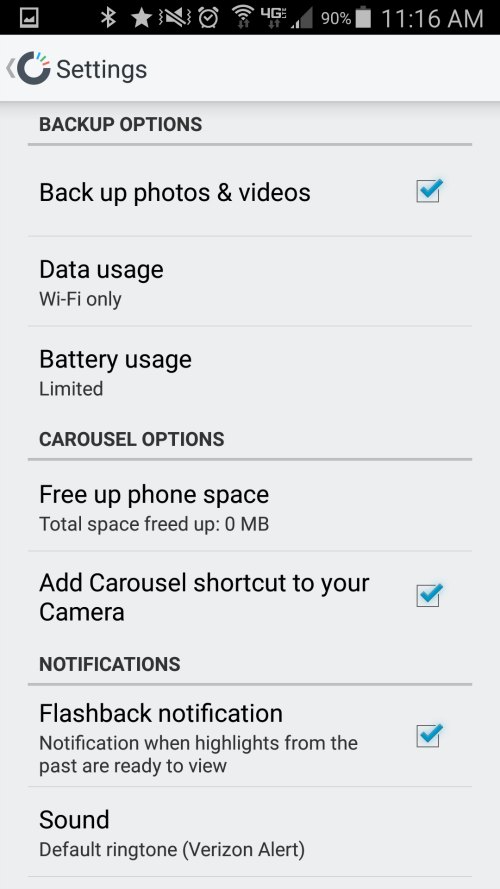 Easily share your full resolution photos as quickly as one or post to your favorite apps and social networks.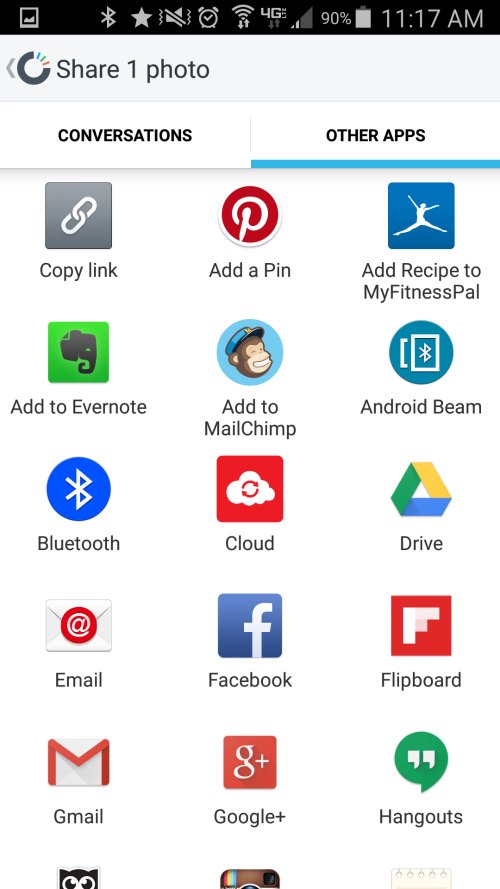 Free up space on your phone. Carousel will calculate your available storage space and they will let you know when you are running low and remove them from your local storage once they are safely backed up to Dropbox.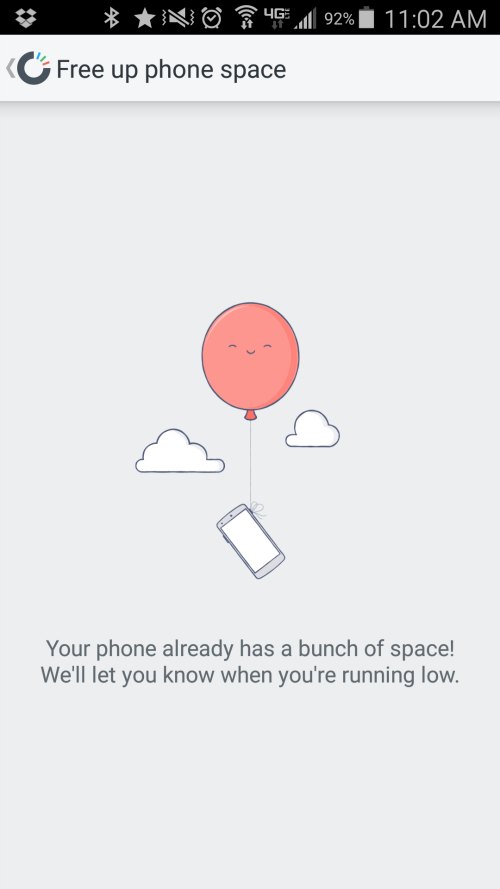 Flashback feature helps you rediscover photos you  have forgotten about by showing you weekly highlights of some of your best photos from the past. (Which I love to find memories like this one from 8 years ago!!! WOW, that is my baby….oh my, how she has grown!)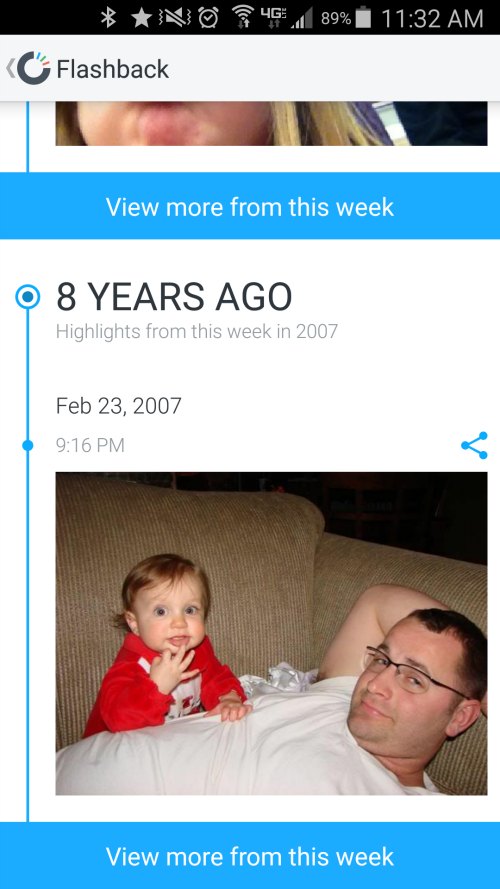 I have found that this app works very quick. I can easily slide back to April 2014 to quickly access my photos from last year's Spring Break! And a bonus feature, as long you are hooked up to Wi-Fi , photos will automatically upload. So if one of your teens doesn't like the photo you took, you can delete it from your phone (still need to wait a few minutes to make sure!) but it isn't gone for forever – bwhahaha!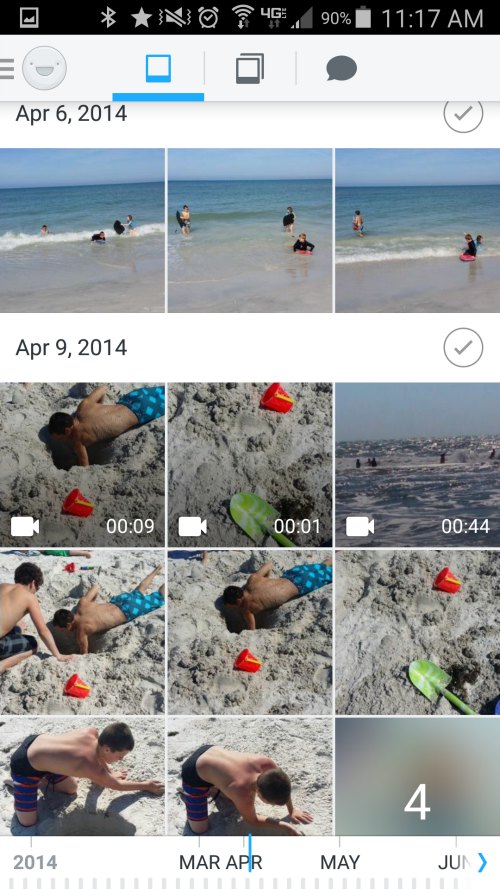 Disclosure:  As member of a pretty cool team of influencers, I received the Samsung Galaxy Note 3 with line of service from Verizon. No additional compensation was provided nor did I promise positive feedback.  All opinions are my own. Learn more on how I disclose on my Disclosure Policy page.