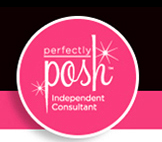 Are you looking for some delicious smelling products that are also natural and gentle? I just discovered a company called Perfectly Posh which makes some awesome products. Better yet, they are at a great price!
Liz, who is an independent consultant for Perfectly Posh, sent over some samples for me to test out. As I've told you before, I am a little addicted to lip balm. I'm always looking for some good products for my lips! Liz recommended trying the Make-Out Magic Lip Scrub to exfoliate and moisturize my lips! Simply smooth it all over your lips and leave on to enrich. I didn't even have to wash it off. It had a delicious taste to it! :)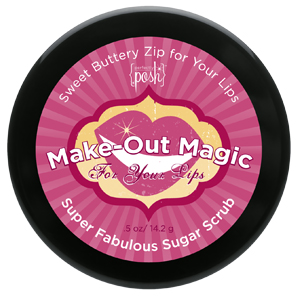 All of the samples of products that I tried I really enjoyed including the Purely Pampering Body Lotion that made my skin feel smooth and smelled wonderful without being overpowering. I loved that it didn't leave a greasy feeling over my skin too.
Posh is a paraben-free, paraffin-free, and free of sulfates including SLS. Posh products contain no gluten, lanolin, or soy ingredients and uses the highest quality essential oils and fine phthalate-free fragrances. Post also is cruelty-free and does not test on animals. Posh uses natural enzymes and gently moisturizing vitamin E to preserve the look and life of their fun pampering products!
Each month they have an awesome special! For June, you can get the Play Footsie Bundle for just $39 – which is just in time to pamper your feet for summer! It includes:
Pink Putty: Do your feet need intense treatment? Try our thick, hydrating foot mask. Clay and peppermint deep clean. Aloe, marshmallow, and glycerin infuse funky feet  to bring them back to soft – leaving them ready to play!
Rubby Scrubby: A sparkling pink peppermint exfoliator in a mild shea butter soap base. Use with water. Take it with you into the shower or bath, and rub over tired heels and toes and everything in between to reveal softer skin all over.
Twinkle Toes: Make over with just a mist. A moisture-rich oil to cover toes and dry skin on feet. Spray lightly then watch them twinkle in flip flops or other revealing shoes all day long. Formulated to dry quickly.
If you are interested in learning more about these products, please join our Perfectly Posh online event on Friday, June 14, 2013 at 7 p.m on Facebook. Liz will be sharing more about Posh products and we will be playing a game of bingo, where the winner will receive a prize! Woo hoo! I love prizes, don't you? Be sure to RSVP here for the party!
If you can't make it but still want to order, you can order directly from this link or email Liz for more information at: PoshbyLiz@yahoo.com.