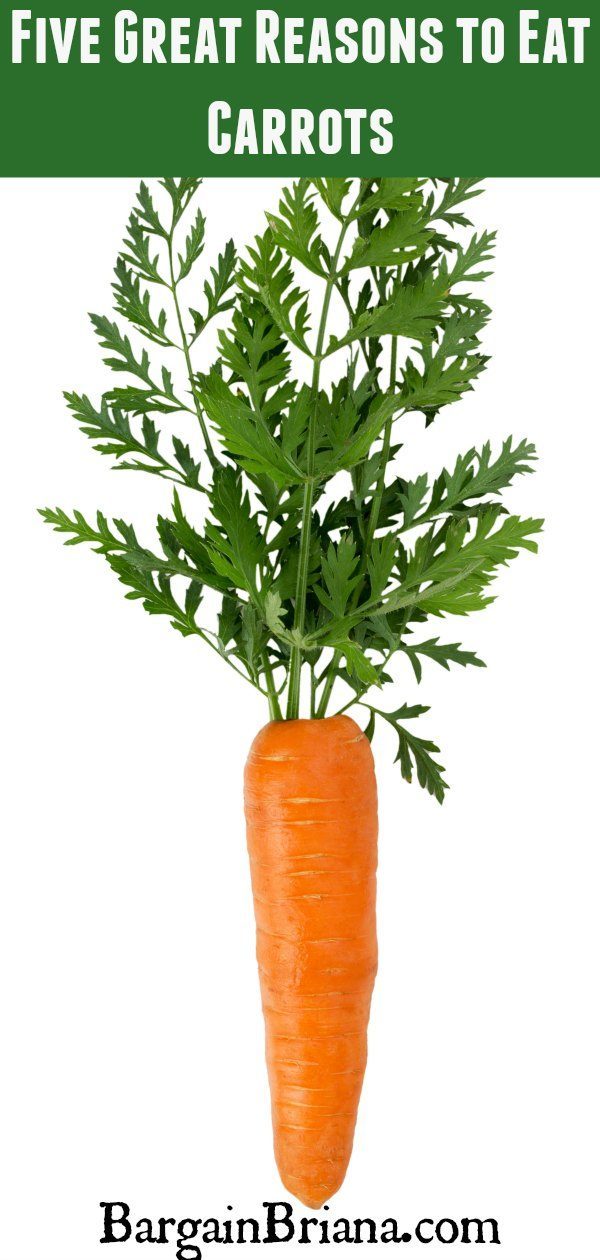 Carrots are those beautiful orange veggies that add color and health to your diet. Do you need a few reasons to eat carrots? Aside from the fact that they are delicious, check out these five reasons that you really need to add these babies to your diet.
Blood Pressure Problems?
Is your blood pressure running a bit high? Carrots are a wonderful source for potassium. What does that have to do with blood pressure? Potassium helps maintain healthy sodium levels in your body and healthy sodium levels help regulate and reduce elevated levels of blood pressure. So add some carrots to get your blood pressure under control.
Helps Your Teeth
Ever wondered why Bugs Bunny had such pretty teeth? Munching on carrots will kill the nasty germs in your mouth and can help your teeth by preventing tooth decay. Pretty teeth and carrots can go hand in hand…or something like that. Carrot toothpaste anyone?
Great for Preventing Heart Disease
Carrots can actually help reduce blood clots in your body and prevent heart disease. How? As it turns out, carrots are high in soluble fiber. Soluble fiber is believed to reduce cholesterol by binding the bad cholesterol (LDL — you don't want LDL's) and ramping up the form of cholesterol that your body actually needs (HDL).
Great Skin, Hair, Nails and More
If you're looking to improve the quality of your skin, your hair, nails, and eyes, then carrots are just what you need. The nutrients found in carrots are great for healthy eyes, hair, skin, nails and more. How does it work? Carrots can help detoxify your system and will aid your body in building new cells. Carrots are also packed full of beta carotene, which is a powerful antioxidant. Once inside your body, beta carotene can be converted into vitamin A, which is awesome for maintaining healthy, beautiful skin. So eat a carrot or ten and look your best!
Carrots Even Help You When You Don't Eat Them
Did you know that raw carrots can be helpful even if you don't eat them? Grate a carrot and place the gratings on a wound, a cut, or a spot that is inflamed and you might be surprised at the healing qualities that orange mush provides! Yep, it works. So keep a few carrots around for eating, but also a few for healing those cuts and scrapes that happen all too often.
These little orange beauties are delicious, that's for sure, but even better than being delicious, they are great for your body in so many ways. Add carrots to your diet as a regular part of your eating and you are sure to notice the improvements in your health and also in the way you look and feel.
Did you enjoy this post? Find more money saving tips here.