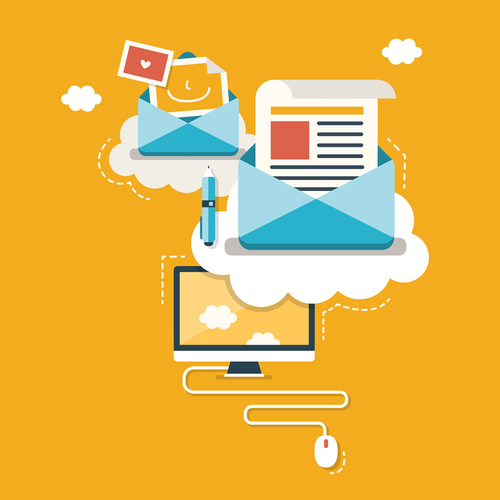 It seems like you can get almost anything delivered to your front door these days. With the increase of online shopping, comes the growing popularity of online subscription services. From pet products to toys to clothes, you sign up for a monthly box and simply wait for it to be delivered to your home  —  and that's it. You don't have to spend time shopping or putting in your information every time, just pay once, wait for your box and enjoy. And these new subscriptions services are useful, fun, customizable and may even make your life a little easier.
Bark Box
If you have a furry friend in your life, it can be fun to spoil him or her every once in a while. And it is nice to know the treats and toys you buy are coming from a reliable and healthy source. Each Bark Box item is tested by dogs to make sure they enjoy them and the box you sign up for can be customized specifically for your dog's size and breed, explains BuzzFeed. What better way to show some love to your best canine pal?
Kiwi Crate
Whether it's  summer break or just a Sunday afternoon, Kiwi Crate is the cure for your children's bouts of boredom. Each crate has a theme and is filled with crafts, activities and games that are designed to spark imagination and creativity. There are themes ranging from dinosaur learning activities to color crafts, and there are tutorials and videos online to help you and your kids find some inspiration. You can sign up for three, six or twelve months of Kiwi Crate.
Vision Direct
You never want to ruin your morning by reaching for your contact case and realize you ran out of contacts. Signing up for monthly delivery from Vision Direct can save you from running out of contact lenses and help you avoid the hassle of remembering when to reorder. On the Vision Direct website, you can choose what brand and type of lenses you want, customize what day of the week you receive your package and pay as you go so you won't be charged until your contacts are shipped.
Nature Box
It can be hard to shop for healthy snacks, especially if you don't live near a store that carries them. For around $20 a month, Nature Box sends you a supply of healthy and delicious snacks. What's more is you can choose what kind of snacks you receive based on your taste preferences and dietary restrictions. You can even get five free snacks for a trial when you sign up for the first time.
Birch Box
For the beauty guru, Birch Box sends a monthly supply of the latest beauty trend items, such as makeup, lotions and hair products. Birch Box is known as one of the very first companies to start the subscription box trend. Each monthly box has about six items in it for around $10 a month, which is a pretty good deal considering you get high-end luxury beauty items. The company also recently launched a Birch Box for Men subscription that specially caters to men's toiletries and grooming items.
Did you enjoy this post? Find more money saving tips here.