This is sponsored content. All thoughts and opinions are my own.
Some people think buying for tween girls is difficult. For me, it is my favorite gifting age. To find some great gift ideas for tweens, I took my tween daughter to Staples in search of fun gift ideas.  Staples doesn't JUST sell office supplies (as cute and pretty as they are), they actually have a great amount of holiday gifts for a lot of people on your list like the Erin Condren sticker book, Go Gamer portable video games and even a Classic Etch A Sketch (just to name a few)!
Normally when one says they need to stop at Staples, an office supply store, you wouldn't expect a child to get excited. My child maybe an anomaly but the excitement of hitting Staples was at the same level of stopping at the chocolate store. She reminds me of myself when I was her age as I loved shopping for pens, pencils, paper, and other office type supplies.
Flair Pens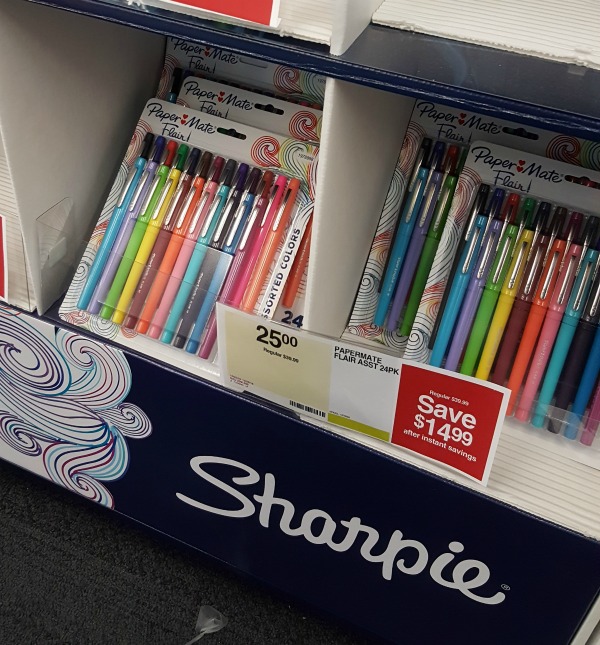 Flair pens are a popular item that is a must have item. Back in the day, we just called these felt tipped pens but now they have FLAIR~! I personally would buy Paper Mate Flair Felt Tip Pens, Medium Point, Limited Edition Tropical & Assorted Colors, 24 Pack due to the assortment of colors.
Duck Tape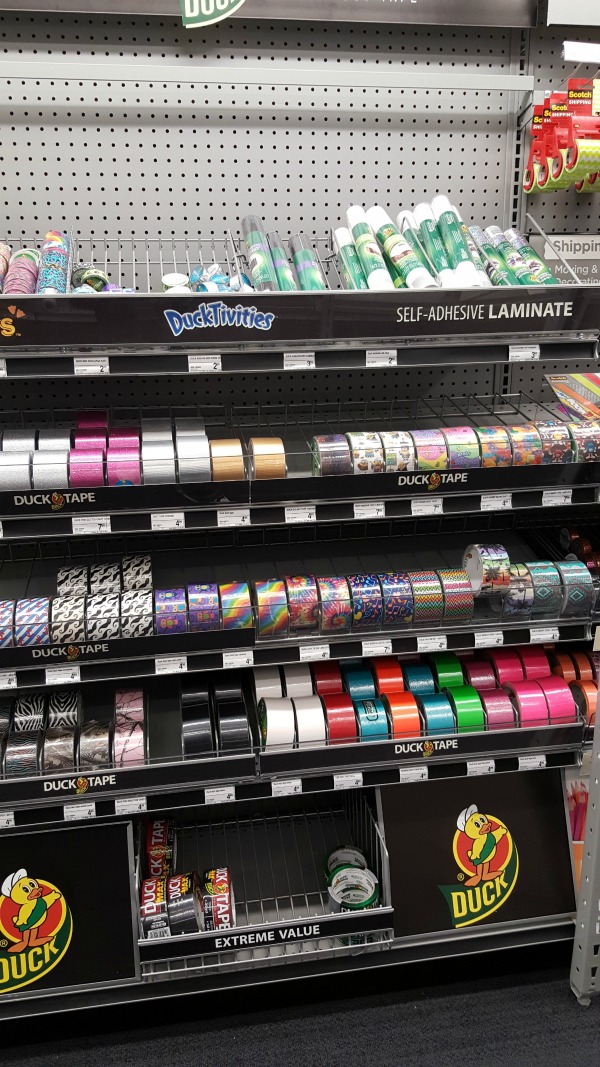 There are so many uses for Duck Tape – craft projects, decorating notebooks or planners. Staples has an assortment of different styles and sizes for all your project needs. Tweens love colorful and creative duck tapes to make bracelets, rings, wallets, flowers, and so much more.
Poppin Office Supply Products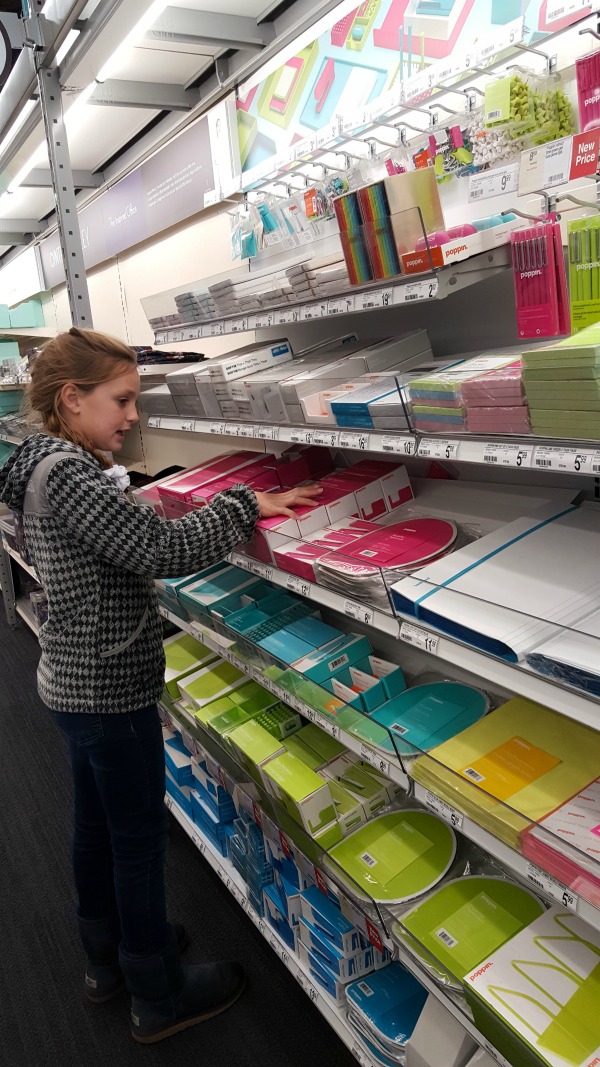 Poppin products are colorful office supply  products that make filing and organizing cool. Bright and colorful modern style products like paper clips, thumb tacks, staple pullers, and task pads will make school work so much more fun. Come'on you know an aqua stapler is just going to change your mood the next time you are stapling! My tween was swooning over everything in this section.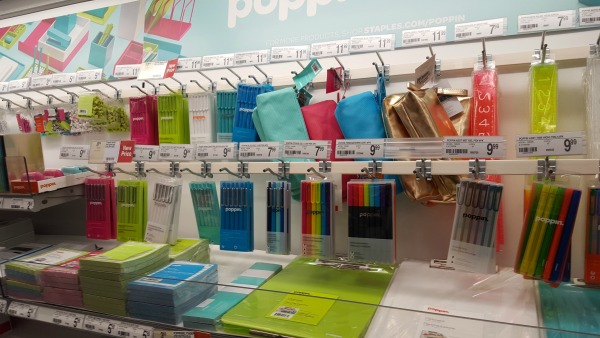 Electronics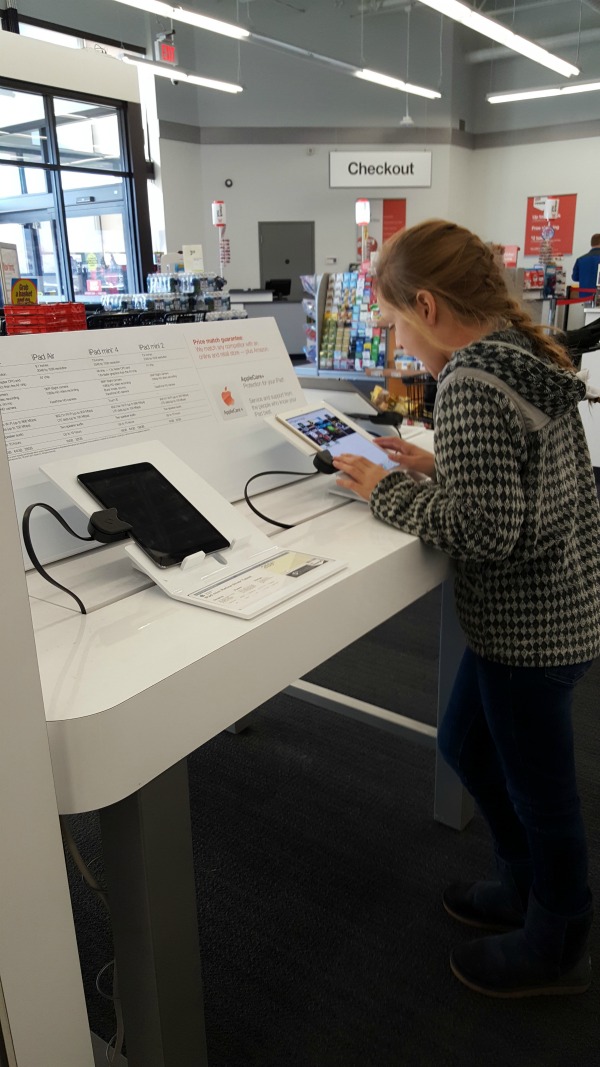 "Staples sells iPads?" Yes, of course, Staples sells electronics. Our tween jumps and squees. Electronics and tweens go together like peas and carrots. This is a gift you can't go wrong with. There is a wide assortment of electronics at Staples such as wearable technology, computers, tablets, and more. Look for great deals on these items at Staples during the holiday season.
Gift Cards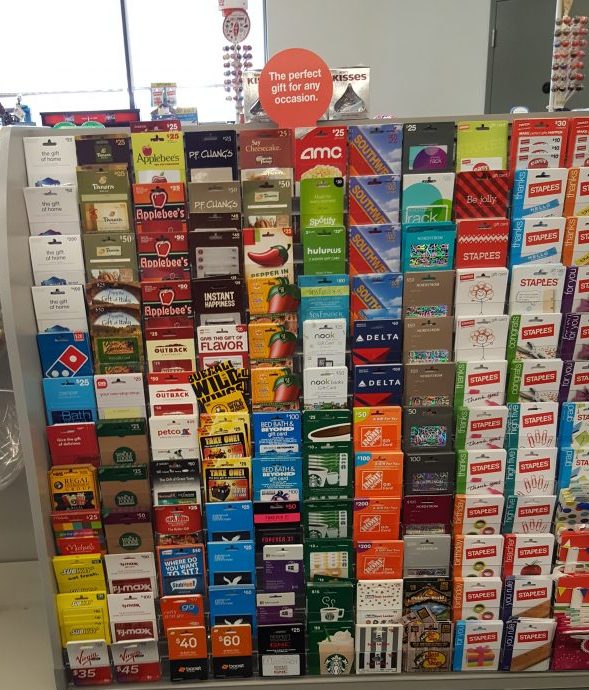 Gift cards are always a great gift when you don't know what else to buy. Staples also conveniently sells gift cards, which are perfect for any occasion.
When you shop at Staples this holiday season, you can get everything you need while stocking up on an assortment of gifts for everyone on your list. Staples is offering some fantastic deals during the entire holiday season. Check out more ideas on the Staples Holiday Gift Guide.