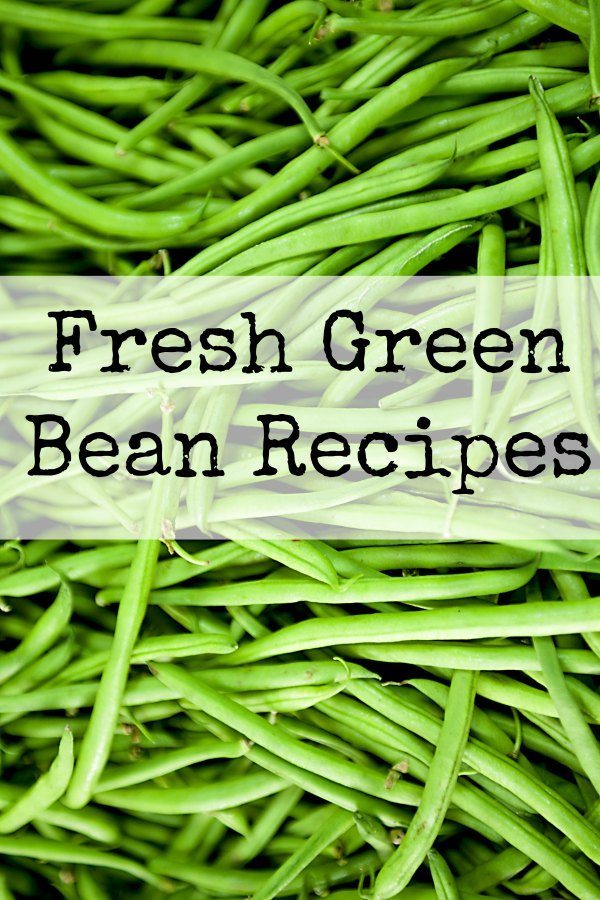 I have a garden full of vegetables that are going to be ripe soon and I'm always looking for new recipes ideas. I've teamed up with several other blogs to share some great new recipes and tips on using your fresh garden vegetables. Don't just grow it, use it!
One of our all time favorite summer vegetable is the green bean. Sometimes known as a string bean, the green bean is one of the most frequented prepared vegetables. It is also one of the easiest to grow. Even those of us with brown thumbs should be able to enjoy this vegetable straight from our gardens.
Around May I directly sowed my green bean seeds into the soil. Within a few days, I had sprouts. I'm know I need to get out more but it is very exciting to see something in your garden grow. AND THE TASTE OF FRESH GARDEN veggies – oh so good! Green beans can be purchased frozen, canned, or fresh but fresh is obviously my first choice.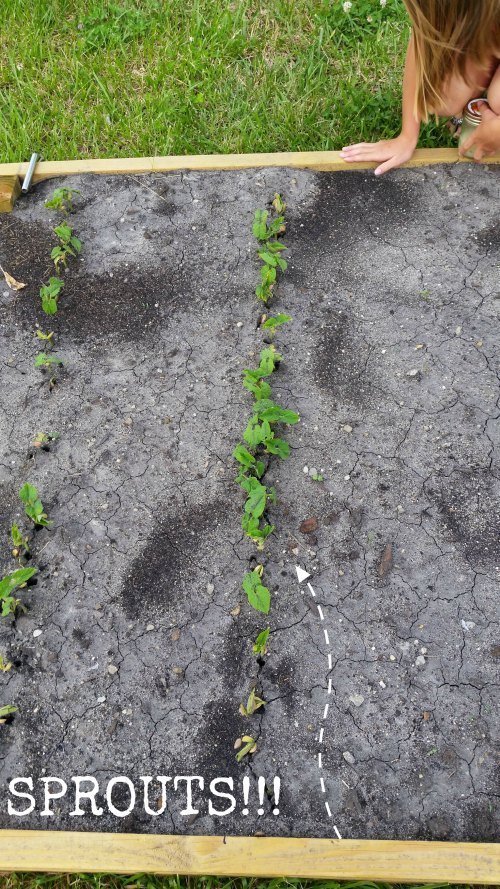 Tip: Use garden scissor to trim the strings off your beans. After snapping a few pounds of green beans, I decided to go the easy route with scissor. 
How to Cook Green Beans
We just picked our first harvest from our garden here in July. We have a couple rows we haven't picked from yet and it looks like the ones we did pick from still have some blooms, which means we will be harvesting more soon! Traditionally, I like to cook my beans on the stove for hours with water, salt, pepper, and a little bit of sugar. If I have potatoes, I will chop some up and add them to my green beans. My husband likes me to add bacon but since I'm a vegetarian that presents a problem. To give your green beans a little more flavor, you can use vegetable broth instead of water. I cook these down for 2-3 hours at the least.
Instead of cooking on the stove, you can use your slow cooker to cook your green beans. I love doing slow cooker green beans so I can forget about them and go off and do other tasks. This is such a easy green bean recipe and it is also a healthy green bean recipe.
Slow Cooker Green Bean Recipe
2 lbs green beans, rinsed and snapped
1 medium potato, diced
3 cups vegetable broth
salt, to taste
pepper, to taste
Combine green beans, potato, vegetable broth, salt, and pepper in a slow cooker. Cook on low for 8 hours or until cooked to your desired tenderness.
These are so delicious! Add bacon if you desire. I won't judge you, I just won't eat it! ;)
After about 10 bowls of this over a period of a couple weeks, I will be ready to move on to something else like this Fresh Green Beans with Lemon & Nutmeg Dressing over at the Happy Deal Happy Day blog. I love lemon and this recipe looks easy, healthy, and delicious.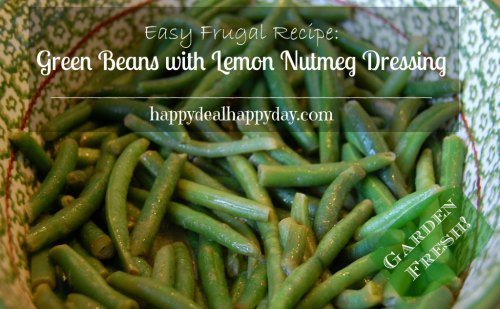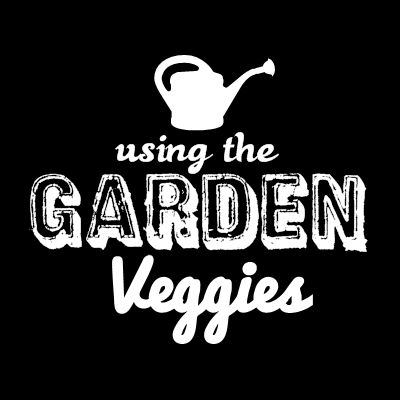 Stay tuned for more great recipe ideas and tips for using the garden veggies!
View the Recipe Index for a complete list of recipes. For the most recent vegetarian recipes posted on the blog, go here. To view all the recipes post on the blog, go here.