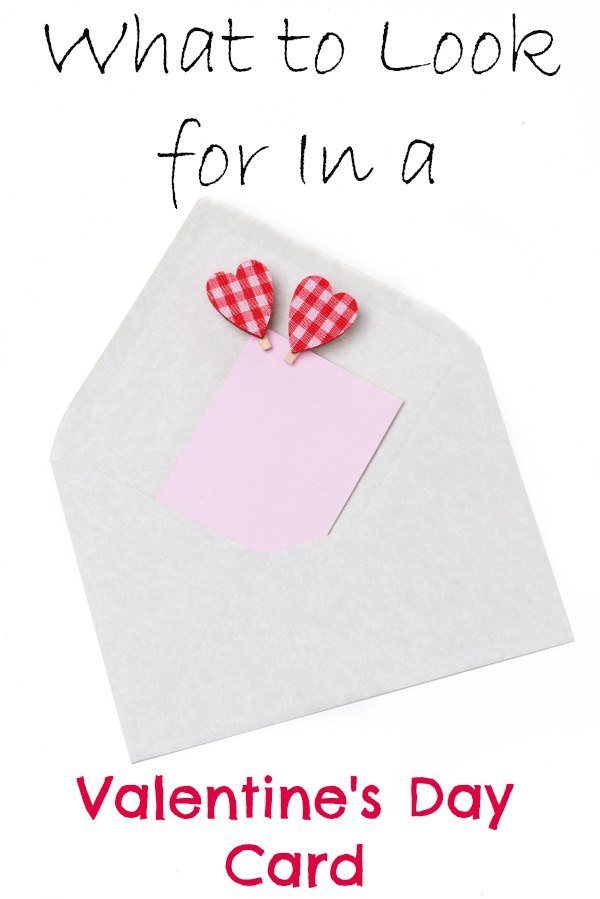 When it comes to Valentine's Day cards, you want to choose the perfect one for your sweetheart. You may want a card that conveys a message that you wish you could say on your own but just didn't have the words. You may prefer a card that makes your loved one giggle and blush, or a card that will make them melt. No matter what kind of card you want, here are a few tips to help you figure out what to look for in the perfect Valentine's Day card.
What to Look for In a Valentine's Day Card
Do You Want Funny or Sentimental?
Do you want a card that will elicit a few giggles or guffaws or even a snicker and a blush from your sweetie? Perhaps you prefer a card that is sentimental and sweet and shares a few of your deepest thoughts about your love. Whether you want to share deep longing or lighthearted fun with your lover, having an idea of what you want before you browse through the cards can help you make the task a little easier.
Look for a Great Photo
Valentine's Day cards usually feature colorful and eye catching photos and artwork. Look for a great photo or picture that draws your eye and speaks to your own feelings for your loved one. They say a photo is worth a thousand words, and when it comes to cards for a loved one that can certainly be true. Take a look at the inventory of cards that are available and pick up the ones that catch your eye first with their artwork.
Look for a Verse that Will Strike a Chord With Your Sweetie
Aside from the appearance of a Valentine's Day card, the actual verse on the card is what you should really pay attention to. Read through several before making a decision. Try to find a card featuring a verse or sentiment that accurately describes your feelings or will strike a chord with your sweetie.
Stay Within Your Budget
When it comes to prices on Valentine's Day cards, you can go with inexpensive cards or break the bank with very expensive cards. Decided upon a budget before you do your browsing and check the prices on cards to make sure they are under your dollar limit before you consider them.
Prices are printed on the backs of the cards and some stores will even offer discounts off of those prices. Check the price first so you can make sure it is in your budget then look it over to decide if it's a possibility or not.
Picking out the perfect card doesn't have to be difficult. Browse through the cards and look for one that is within your budget, catches your eye, and has a verse or sentiment that will touch your loved one's heart.
I LOVE Cardstore for picking out, creating, and sending card throughout the year.
More Valentine's Day Tips and Money Saving Ideas here!
Did you enjoy this post? Find more money saving tips here.