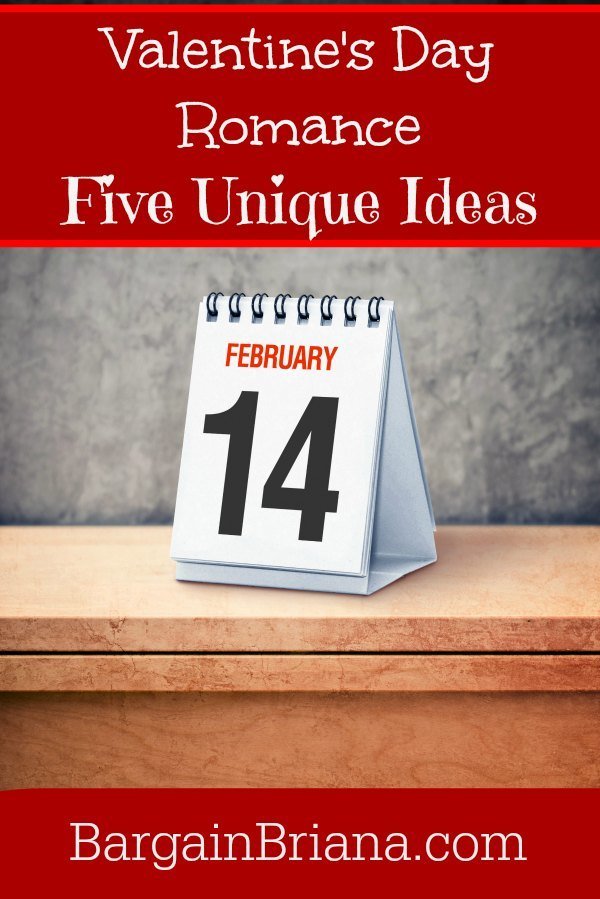 If you're looking for a little romance on Valentine's Day, you may want something new or unique to stir up the love for the holiday. Here are a few unique ideas for encouraging romance with your sweetheart. Check these out then plan something special for your sweetie.
Valentine's Day Romance – Five Unique Ideas
Plan a Surprise Getaway
Surprise your Valentine by planning a getaway without them knowing. Make all the arrangements for a romantic location — a secluded cabin, a fancy hotel, a bed and breakfast — and surprise your sweetie at the last minute. Be sure to tell your Valentine that they need to pack an overnight bag before you tell them what you're doing. You don't have to tell them exactly where you're going, but you will need to tell them you're going so they can grab a few essentials.
Create a Photo Collage
Gather up several photos that span your relationship from the very beginning up until now. Put them together in a collage or a photo album. Be sure to write notes about each photo or group of photos if you do an album. Include a few romantic sentiments that share your feelings. Your loved one will adore the collection you put together and the romantic thoughts will make their heart melt.
Write a Love Letter
Who doesn't love a love letter? Valentine's Day is a great time to write a silly or serious love letter that details your feelings about your Valentine. Whether you write a goofy love letter that will elicit some giggles, a passionate love letter that will bring a blush, or a sentimental love letter that will melt the heart, make sure it is sincere. With a love letter, you want to share your true feelings about your sweetheart, so be sure you open up with how you really feel about them.
Create a Memento Collage
Have you saved mementos from the time you first met your love and since? If you have saved movie ticket stubs, cards, candy wrappers, or other mementos from the beginning of your time together, put them all together in a memory collage. Your sweetie will love the gift and will appreciate the sentimental romance you inspire.
Create a Romantic CD or Play List of Songs
Do you and your love have some special songs? Perhaps there are a few romantic songs that make you think of your sweetheart and vice versa. Create a CD or play list of some of these romantic favorites. Turn down the lights and turn on the CD or the play list and indulge in an interlude of dancing to these songs that inspire your love.
Romance doesn't have to be fancy or expensive. Try one of these simple ideas or take some inspiration to create your own. Be sure to share how you really feel whether it's through photos, mementos or songs.
More Valentine's Day Tips and Money Saving Ideas here!
Did you enjoy this post? Find more money saving tips here.