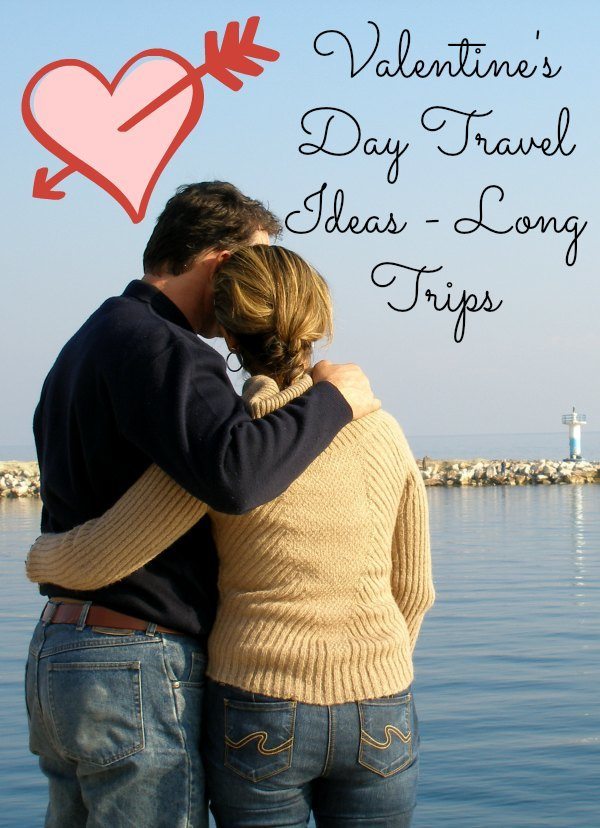 If you're hoping to get away with your sweetie this Valentine's Day, planning a longer trip for a long weekend or a week-long outing may be just what you need to rekindle some romance. Check out these tips and ideas for planning a longer trip with your sweetie.
Valentine's Day Travel Ideas – Long Trips
Decide How Far Away You Want to Travel
Before you can make your plans, you need to decide how far away you want to travel. Whether you want to stay within 100 miles of your home or are willing to go 1,000 miles away, this will help determine your destination. If you live in a region that is typically cold and snowy on Valentine's Day, you may want to pick a destination that is warm and sunny.
Ask Friends for Recommendations
Ask around amongst friends for getaway recommendations. Be sure to check out each one that sounds promising or at least interesting.
Check With National Parks
Many national parks offer cabin rentals that can be a low-cost and beautiful getaway for you and your sweetheart. Check into national parks that are within a few hours from your home to see what exactly is available. The advantage is that these cabins are usually low-cost and they are nestled in some of the most beautiful scenery you will find.
Make Your Reservations
As soon as you have chosen a destination, make your reservations. Valentine's Day is certain to be a busy date so start early. Be willing to adjust your travel plans to accommodate dates that are already booked up.
Create a Schedule
Put together a schedule of when you will want to leave for your trip and when you plan to be back. You will need to determine how long it will take you to get there if you are driving and what route you will be taking. If you decide to fly or take a train, you will need to make arrangements for transportation while you are on your trip if you plan to do any driving around.
Plan Stops Along the Way
If you are driving to your destination, plan out a driving itinerary and schedule stops along the way. Take a good look at what type of unique attractions may be along the route you will be driving then plan accordingly. If you have the extra time and are feeling adventurous, plan some of your driving on smaller highways instead of Interstates. This will give you some unique scenery and perhaps even lead you to a fun stop or two along the way.
Allow plenty of time to plan a longer trip for your Valentine's Day travel. Take your time and enjoy being with your sweetie on your trip. Spend time talking and connecting and enjoy the chance to cut out distractions and focus on your relationship.
More Valentine's Day Tips and Money Saving Ideas here!
Did you enjoy this post? Find more money saving tips here.