During the summer there is almost nothing better than enjoying a nice morning with International Delight® Iced Coffee. During the evenings, there is also a fun way to enjoy International Delight Iced Coffee with a twist! Try this delicious Whipped Coffee Cocktail with just a hint of coconut when you can't decided between coffee or a cocktail. You can truly have it all!
The hint of coconut is perfect and can be beautifully garnished with a bit of coconut flakes. It makes for an extra special dessert drink.  Pick up some International Delight Iced Coffee, whipped cream vodka, and coconut water vodka. I love the International Delight Light Mocha Iced Coffee so this is what I used!
Combine 2 ounces International Delight Light Mocha Iced Coffee with 1 ounce of whipped cream vodka and 1 ounce of coconut water vodka in cocktail shaker with a few cubes of ice. Shake for a few seconds. Pour into your glass. Garnish with coconut flakes. Enjoy!
Ready to find more ways to treat yourself and enjoy that extra 10 minutes you have just given yourself? Check out the #IDelightIn10 page for so many fun activities like a coffeehouse name generator, delightful card creator, videos, coupons, and more recipes like this one from bloggers like me!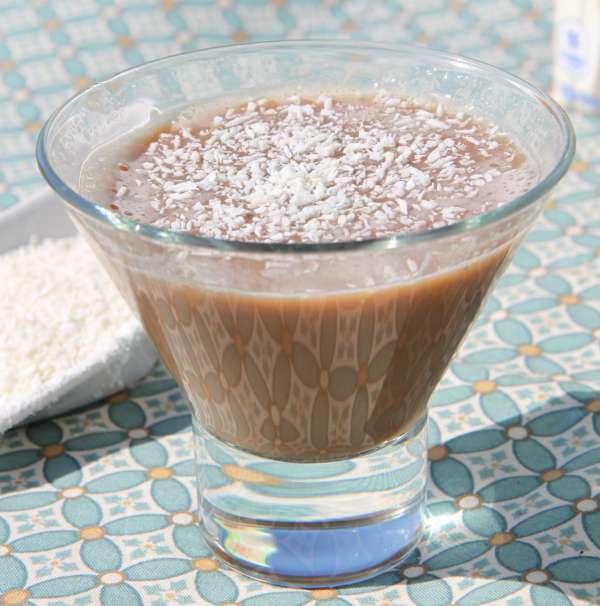 Sign up for the International Delight Newsletter to have access to coupons, giveaways, new recipes, and more each month. Stay up to date with the latest International Delight promotions, recipes, and more on the International Delight social media accounts on Facebook, Twitter, and Pinterest!
This conversation is sponsored by International Delight. The opinions and text are all mine.
View the Recipe Index for a complete list of recipes. For the most recent vegetarian recipes posted on the blog, go here. To view all the recipes post on the blog, go here.