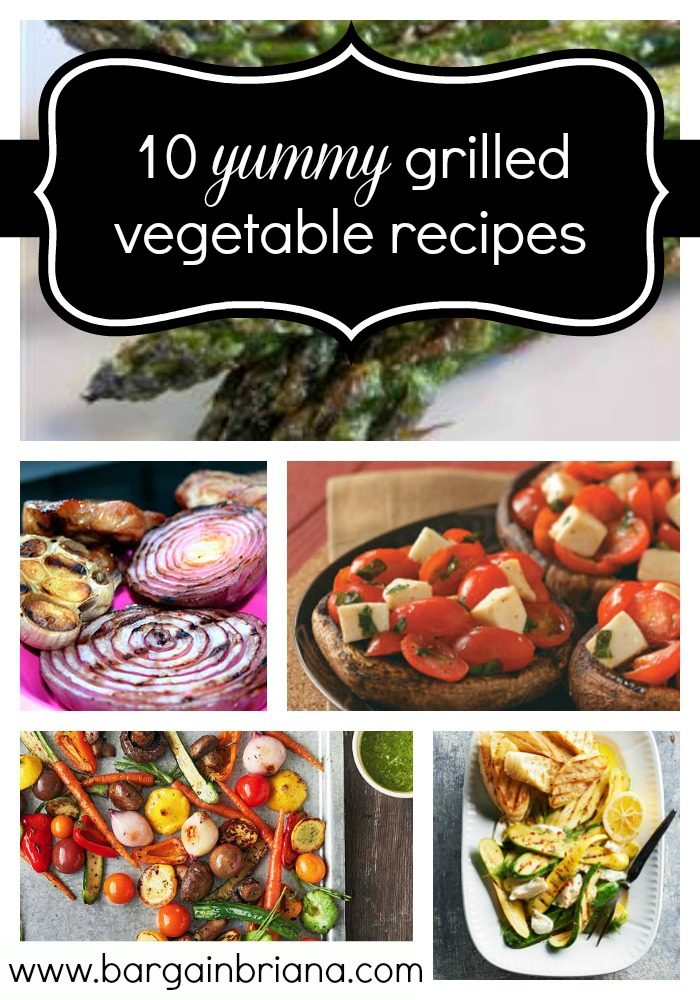 Grilling vegetables is a great way to add extra flavor and mix-up the way you prepare and serve your healthy side dishes. Sometimes we get bored of the same old way of preparing things and need a little change! Grilling vegetables definitely the change you're looking for – you won't believe the difference a little grilling and preparation can make! And to kick-start your grilling experience – we've put together a list of 10 awesome grilled veggie recipes for you to try! So what are you waiting for? Let's get to grilling!
10 Grilled Vegetable Recipes:
View the Recipe Index for a complete list of recipes. For the most recent vegetarian recipes posted on the blog, go here. To view all the recipes post on the blog, go here.