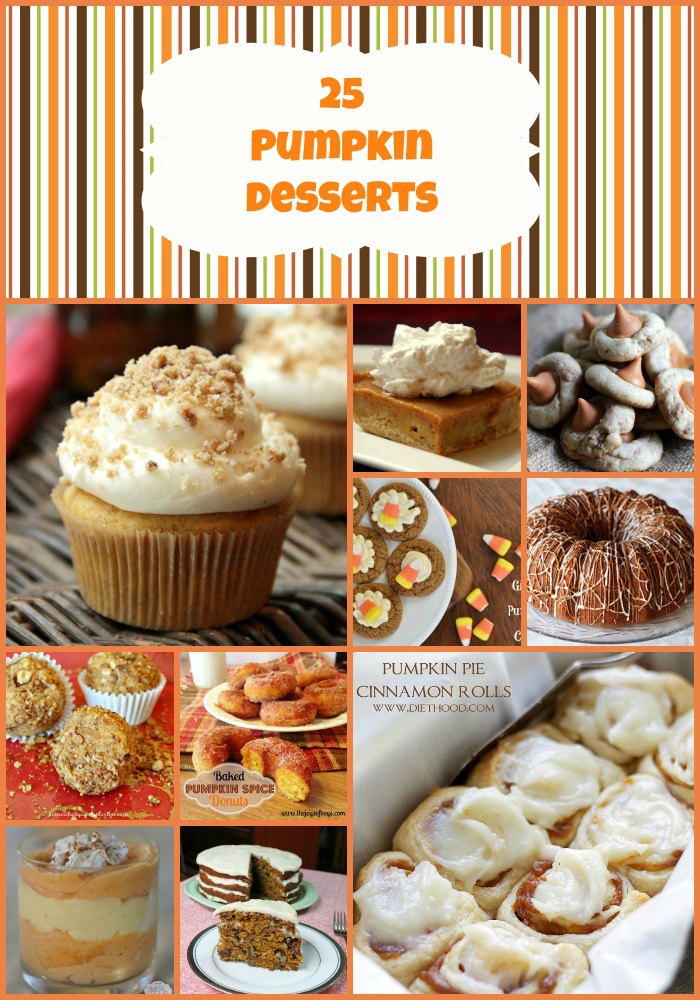 Fall is pumpkin time! I love pumpkin everything if you can't tell. If you are wanting to try out some new pumpkin recipes, I've put together this great list of pumpkin recipes. From homemade pumpkin roll to pumpkin whoopie pies, we have you covered in all pumpkin recipes.
25 Pumpkin Dessert Recipe Ideas
View the Recipe Index for a complete list of recipes. For the most recent vegetarian recipes posted on the blog, go here. To view all the recipes post on the blog, go here.