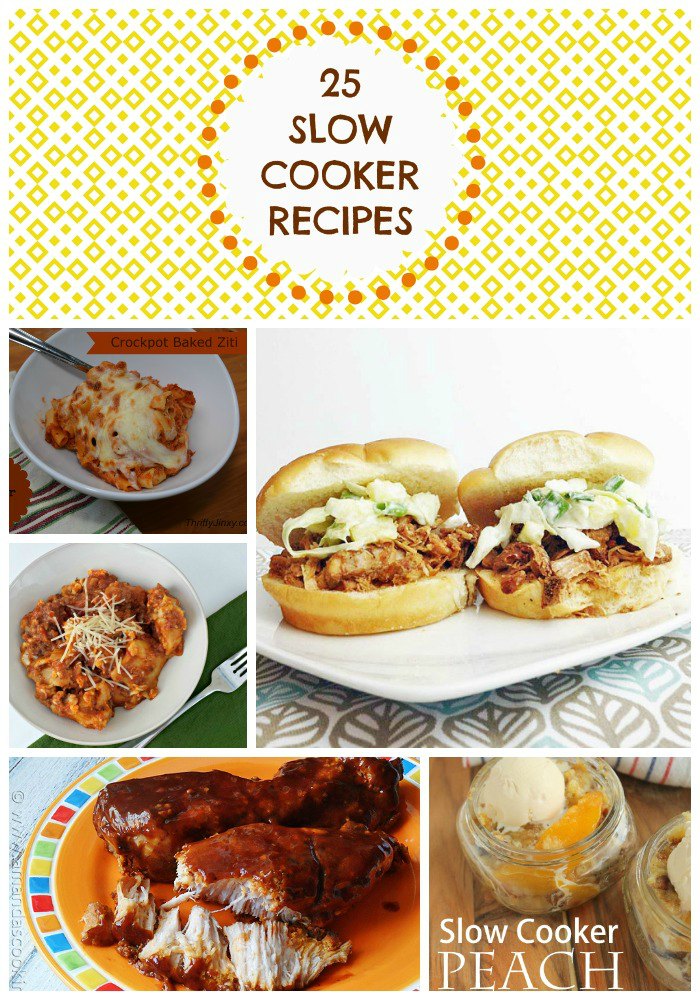 I am all about saving money! I am also all about saving time and use my time efficiently considering I am a wife, mom, blogger, and I also work outside of the home. Not to mention that my kids are involved in every sport they possibly can! My time is valuable so when I can do something that saves me both time and money, I'm all for it!
One of the secrets to saving time and money is buy using my crock pot. If you aren't using a crock pot to streamline your life, then you need to start as soon as possible. Thinking of crock pots, which one is your favorite? I have several and it's nice to have several sizes to choose from depending on what you are cooking. I think having a crock pot with a locking lid is very important if you are going to travel with your crock pot. Don't even ask me about how my vehicle smelled like death for weeks after a black bean spill.
We have put together a great list of crock pot recipes to help give you some more ideas.
25 Crock Pot Recipes
Find more crock pot recipes here.
View the Recipe Index for a complete list of recipes. For the most recent vegetarian recipes posted on the blog, go here. To view all the recipes post on the blog, go here.