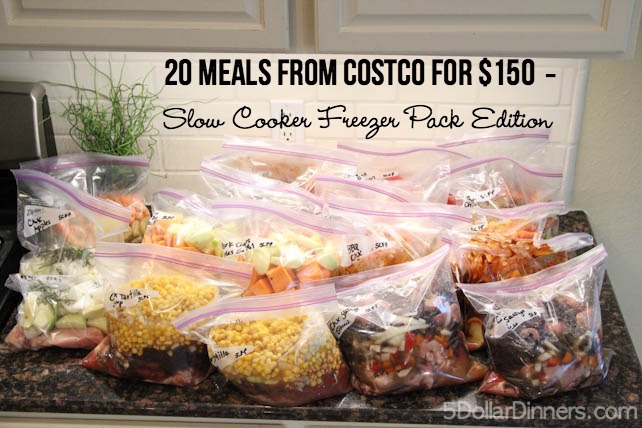 Sometimes finding the right meal plan can be such a time saver and money saver for your family! My friend Erin Chase at 5DollarDinners.com has come up with a great one for those of you looking specifically for a Gluten Free Meal Plan.  Even better, the price of 20 meals is just $150! This is just $7.50 per meal. AWESOME!
Even better, these meals can be assembled in less than 2 hours. Having a freezer full of meals is a great way to start the school year and a great way to save money and time! Cook one day for two hours and have 20 meals, which is almost a month's worth of meals ready for your family? Find out how here —->>>>> 20 Gluten Free Slow Cooker Freezer Meals from Costco
5DollarDinners.com has conveniently put together these recipes using the prices at Costco, so there is only one store to shop at! Find more ways to save at Costco here.
Here are the recipes included:
Slow Cooker Chicken with Apples & Rosemary
Slow Cooker Pork Chops with Apples & Sweet Potatoes
Slow Cooker Sweet Potato Chicken Curry
Slow Cooker Italian Chicken
Slow Cooker BBQ Chicken & Potatoes
Slow Cooker Sausage, Peppers, Onions
Slow Cooker Italian Stew Roast
Slow Cooker Chicken Tortilla Soup
Slow Cooker Chicken & Sausage Stew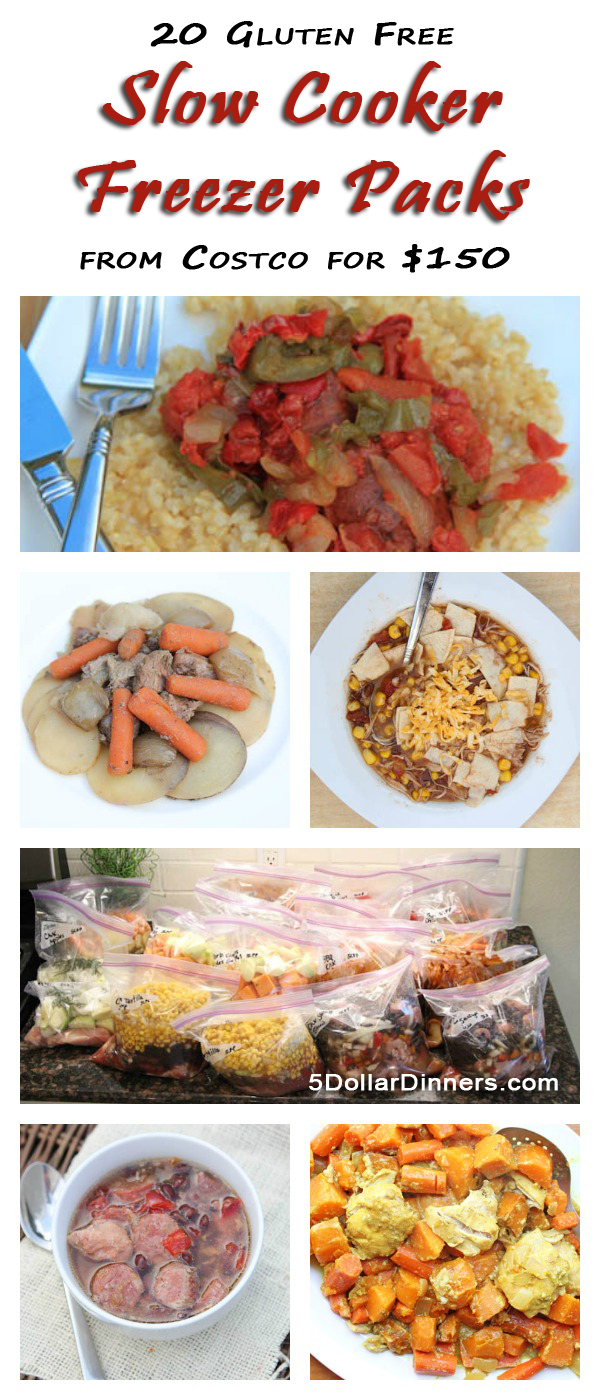 View the Recipe Index for a complete list of recipes. For the most recent vegetarian recipes posted on the blog, go here. To view all the recipes post on the blog, go here.