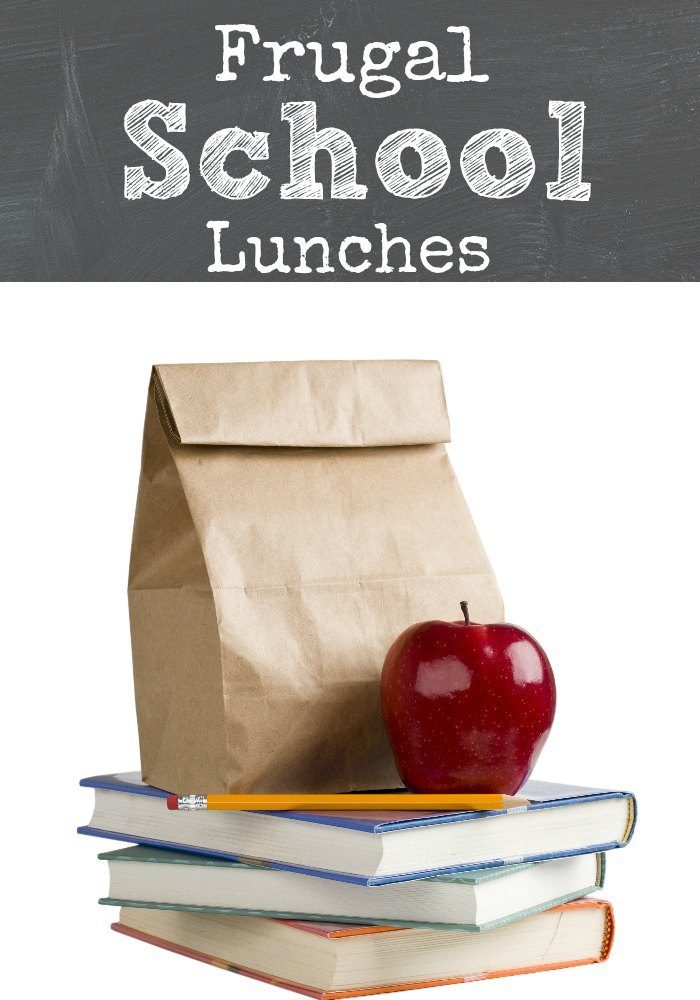 Providing a nutritious lunch for your kids is a challenge most parents dread having to face. Coming up with meal and snack ideas that a kid will eat is hard. It gets even harder when you are trying to do it on a tight budget. Fast food and convenience foods from the store are tempting but can really put the food budget over the limit fast. It also will give the kids poor eating habits at an early age. Here are some thrifty ideas to keep kids' lunches affordable while still maintaining that healthy balance.
Frugal School Lunches
Make Sure They Will Like It
No matter how hard you try, if your kid doesn't like it, they aren't going to eat it. In that case, the prettiest lunch or the most creative idea will just get thrown out. That's no savings at all. Before you plan a frugal lunch menu, talk to your child about their likes and dislikes. This will save time, money, and frustration.
Dress Up the Staples
A plain old peanut butter and jelly sandwich, or any other kind of sandwich for that matter, can get pretty boring. Dress it up. Use creative ways to cut the bread. If you send grilled cheese sandwiches, try those branding irons that sear little pictures and faces into the bread. Use different types of breads and rolls to vary the types of sandwiches. Try introducing some new lunch meat or sandwich spread every other week or so to broaden your child's palette.
Hot Meals
If your school allows the children access to a microwave, leftovers can sometimes be a great way to save money on school lunches. If not, some things keep well in thermoses like soups, chili, spaghetti and stews. Macaroni and cheese is a kid classic that keeps well in a thermos. Making use of leftovers is about as thrifty as you can get. Since the child ate it at dinner the night before, there is a pretty good chance they will eat it again for lunch.
Cold Meals
Salads are not only frugal but nutritious. There are many kinds of salad that you can send as a frugal school lunch. Cold pasta salad made with colorful noodles or interesting pasta shapes is a big hit. A tossed salad can be fun if you have the time to cut some of the pieces into fun designs. Lettuce can also be used in place of bread for many sandwiches. You use them like a wrap. Fruit salad is also a good choice because kids love the sweet taste. You can save money by buying your own ingredients and mixing them the way your child likes best.
Don't Forget the Snacks
Your child needs more than just a sandwich or bowl of soup. Add things like re-sealable bags of baby carrots or celery sticks. Bread sticks are also a good choice. Buy a large bag of pretzels and divide it into lunch-sized portions. Crackers, raisins, and popcorn can be handled in the same way to save on the cost of those individual serving-sized containers.
Drinks
A thermos full of milk is the most nutritious choice for young kids. Break up the monotony by adding chocolate or strawberry flavoring now and then. Pick one day a week when they get to have juice or Kool-Aid as a treat. These are affordable when bought in large sizes and portioned out.
Related Stories: 
Did you enjoy this post? Find more money saving tips here.