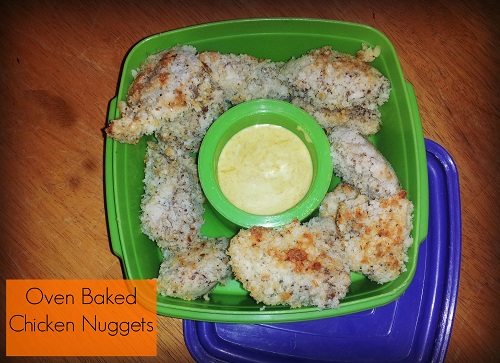 This is week 3 of our Freezer to Lunchbox series. We are taking a kid favorite and make it healthier by cooking it in the oven and using panko bread crumbs!
Oven Baked Chicken Nuggets
4 chicken breasts

1 egg

½ cup of milk

1 cup Italian panko bread crumbs

½ cup of flour

1 tsp. pepper

1 tsp. garlic salt

3 shallow bowls
To bake chicken breasts
Place chicken breasts in an oven safe baking dish that has been sprayed with non-stick cooking spray, season with kosher salt, and pepper. Bake in an oven preheated to 350° for 25-30 minutes. Remove from oven, set aside, and allow to cool completely.
Slice chicken breasts into small bite size pieces.
Place flour, pepper, and garlic in the first bowl, in your second bowl whisk milk and egg, in third bowl put panko bread crumbs.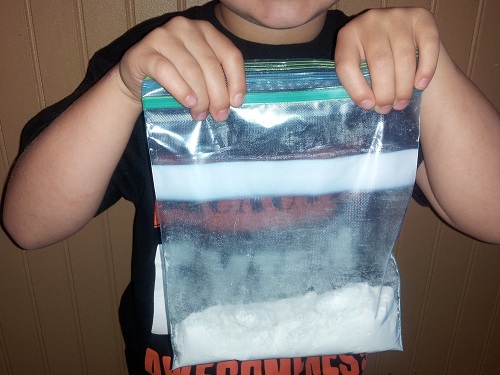 Dip chicken pieces on both sides into flour mixture, then in egg, and finally in panko bread crumbs to coat well.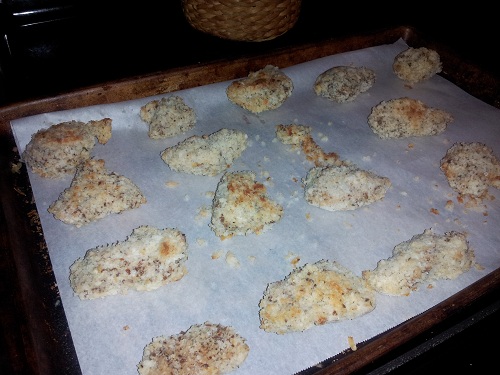 *While it is not safe to allow children to handle raw chicken you can place the flour mixture in a large ziplock, add some chicken pieces, seal , and allow them to shake instead of in the bowl. This is a fun helper activity for little ones.
Place chicken onto a parchment paper lined baking sheet and place in oven preheated to 400° for 8-10 minutes or until it begins to turn golden brown.
Healthy Honey Mustard Dip:
1 Tbsp. plain Greek yogurt

2 tsp. spicy brown mustard

1 tsp. honey or agave nectar
To Freeze:
Once nuggets have cooled completely place in a single layer on a baking pan and place in freezer, once solid –remove from freezer and place either in a large freezer bag or place individual servings in smaller bags. Don't forget to date and label the bag with the contents. To reheat place in microwave for 30 seconds at a time until heated through.  If you have one, a toaster oven is a great way to reheat and will crisp them back up.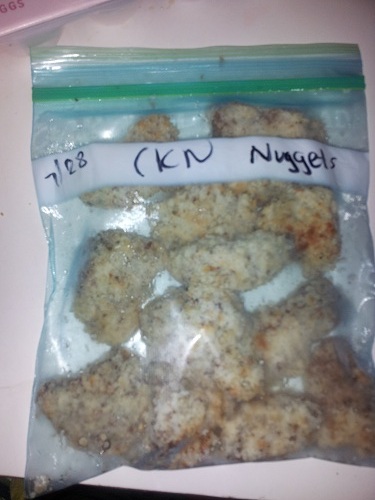 [amd-zlrecipe-recipe:119]
View the Recipe Index for a complete list of recipes. For the most recent vegetarian recipes posted on the blog, go here. To view all the recipes post on the blog, go here.