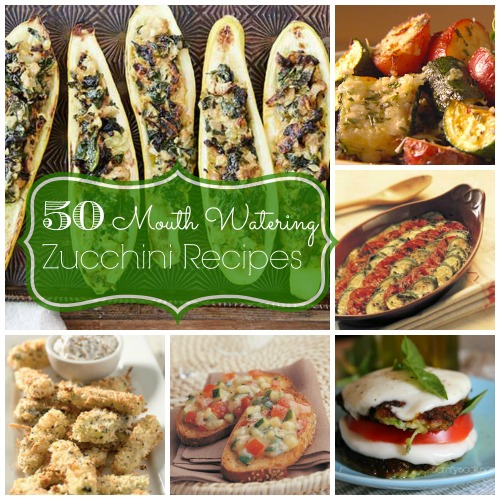 Zucchini is such a versatile vegetable it can be used in everything from salsas to cookies to breads to butter! Use your imagination with this delicious vegetable. Zucchini is low in calories and is delicious in recipes as well as by itself. In my part of the country, it is plentiful in the summer garden! I'm hoping to be overloaded soon with zucchini in my raised garden this year.
Hoping that I will have a plentiful stock of zucchini, I've put together this round up of 50 mouth watering  zucchini recipes! There is something for everyone in this list! Enjoy!
50 Mouth Water Zucchini Recipes
View the Recipe Index for a complete list of recipes. For the most recent vegetarian recipes posted on the blog, go here. To view all the recipes post on the blog, go here.