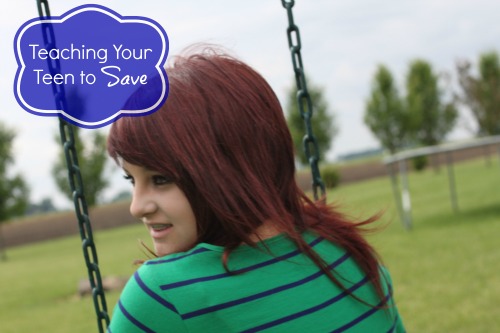 It is challenging enough to get your teenager to listen to you and follow your requests and commands. It is more difficult to get them to save, as most teenagers are emotionally volatile.
Money and its uses are often a source of enjoyment, excitement, or envy. Only the savviest of investors have learned to detach their emotions from money. For most of us normal human beings, our fears, joys, and sorrows, are tied to money and the things that it could buy.
With our modern culture succumbing to consumerism, it has become doubly hard to teach our kids to save their money, instead of squandering it on temporary pleasures.  Getting them to be mature about money is more difficult because a portion of the brain of an adolescent individual is still developing. It does not fully mature until the early 20's, according to psychologists.
It is difficult, yes. But, it is not impossible.
Here are some tips and techniques you can apply.
Commit to Be a Mentor
Start with making the decision of being your child's financial mentor. Do not leave it to the schools to teach them about personal financial management because most educational institutions do not have that in their program and curriculum. Even in schools that provide modules about personal financial management, their teaching is inadequate.
Additionally, aside from the knowledge and skills about personal financial management, the decision to save is more about discipline than anything else.  And, it is consistency that builds discipline.
When you have made the commitment to be your child's mentor, you will have to consistently do so, even if it means leaving them penniless for a few days or weeks if they did not used their money responsibly.
Use Their Imagination
Before teaching them the technical basics about personal finances and savings, get them to imagine what life would be like being financially secure when they learn to hold out on their feelings and save on what they want instead of asking for it or using their credit card (if they have one).
Provide examples. Tell them about the person who are up to their neck in debt because of buying things before they can even afford it. Tell and let them imagine how difficult it is for that person to purchase a nice house or a nice car, just because they could not get hold of good or big bank financing because of bad credit rating.
On the other end of the spectrum, tell them about the person who at the onset was behind on the fad on gadgets, fashion, vacations and other luxurious lifestyle practices because of holding the urge to get in the bandwagon, but who is financially secure at the later stages of his life because of good financial discipline. Urge them to consistently keep those pictures on their minds.
Teach Them the Basics
Teach your kids a working knowledge about interest, compound interest, and fees and charges.
Interest Rate.  Teach them that interest is how banks earn and how they can also earn if they save or invest (although saving on a bank makes you vulnerable to inflation risk, but that discussion should be taken up after your teenager has built the discipline to save. Teach them discipline first.) Teach them how interest rate is computed and how it would hurt them or make them earn.
Compound Interest. One of the most compelling financial concepts that will most likely get anyone to save or invest is the concept of compound interest.  Illustrate to them in a worksheet how their money can grow over the years if they continually save or invest and letting the interest earn interest, as well. Additionally, show to them how money grows exponentially over the years when they start saving up early.
Make Them Work for What They Want
If there is something that they would really want to have, let them save it up themselves or encourage them to get a job instead of dipping on their savings.
Hammer the Idea
Teaching your kids personal financial management is not just a one-time deal. The conversation about it should be ongoing – let be a dinnertime conversation. Ask them often on how much they have already saved and what their plans are on their savings.
Walk the Talk
One of the most important things you can do to teach your teenagers how to save and how to manage their finances is to set an example. You cannot have the moral ascendancy to teach them about personal financial management when your own finances are a mess. You have to start putting your finances in order first before you can expect to be effective in passing on the values to your children.
Amber Bustanoby is a Savings.com DealPro, personal finance expert, and founder of Coupon Connections, a website helping others learn how to coupon quicker and easier. 
Did you enjoy this post? Find more money saving tips here.