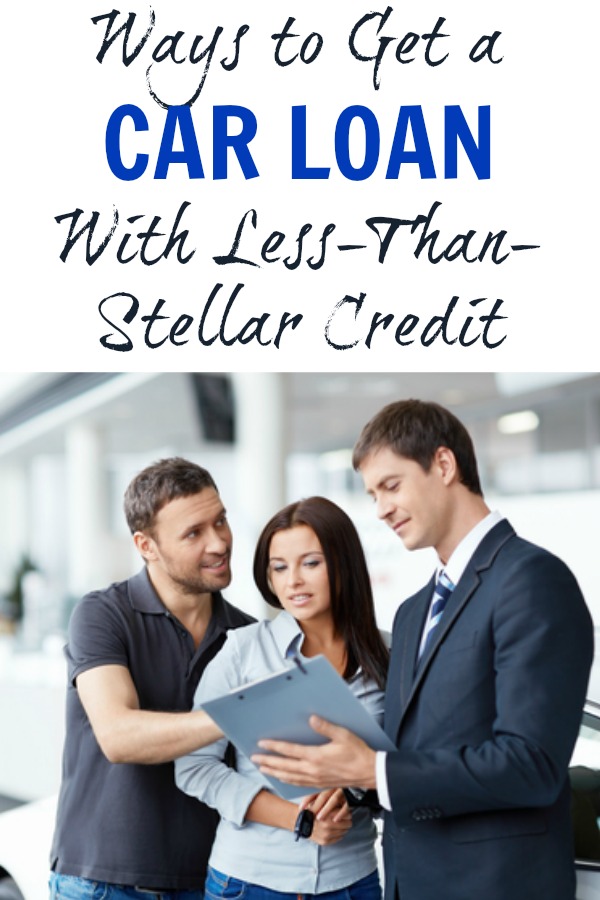 Maybe it was last week when your engine made that weird ping sound on the way to work or yesterday when your car stalled at an intersection, but whatever it was you know in your heart that it is time to say farewell to your trusty set of wheels and shop for a new vehicle.
The only problem is that your FICO score has seen better days. Real life has hit you and your credit score hard, and you are worried that the salespeople will laugh you off the lot.
Fear not. Your less-than-stellar credit score may not prevent you from being approved for a car loan. To give yourself the best chance, check out the following tips:
Never Assume
Don't assume that your FICO score is bad. Before you head out to shop for vehicles, pull your credit report and check out your score. Even if it's lower than you would like, you still might be a better loan candidate than someone with no credit history at all. Also, because a car loan involves less money and a shorter amount of time to pay it back than a mortgage, your low credit score may not impact your ability to be approved for a loan as much as you think.
Get Pre-Approved
Because your credit is not the best right now, you may have to pay a higher interest rate on your loan. But these rates vary from dealership to dealership, so you might get a better deal by going through a bank or credit union. Pay attention to commercials for dealerships that promise car loans to people with iffy credit. For instance, DriveTime's website claims that they have approved over 2.5 million people so far.
You also can go into the local branch of your bank and inquire about a loan. Your bank may be more willing to work with you on your loan because of your history with that branch. Credit unions are also famous for their customer service and willingness to work with people. You might also ask your insurance company if it offers auto financing.
Bring Proof of Your Good Financial Habits
When you start shopping for cars, bring along some paperwork that helps establish you as a good credit risk. For instance, a recent pay stub from your job, your utility bill, personal references and your insurance statement all show the salespeople and financial department that despite a lower-than-average FICO score, you have a job, a place to live and people to back you up.
Save for a Down Payment
Since dealerships may be wary of offering you a no-money-down deal on a car, have a down payment ready. This shows them that you are serious about getting a loan and can save money for your monthly car bill. Also, knowing what you can afford and staying within your budget is crucial. This helps you know how much to save for a down payment and keep the loan at an amount you can afford. Finally, steer clear of any dealership-added extras that you don't need and add more to your bill.
Did you enjoy this post? Find more money saving tips here.