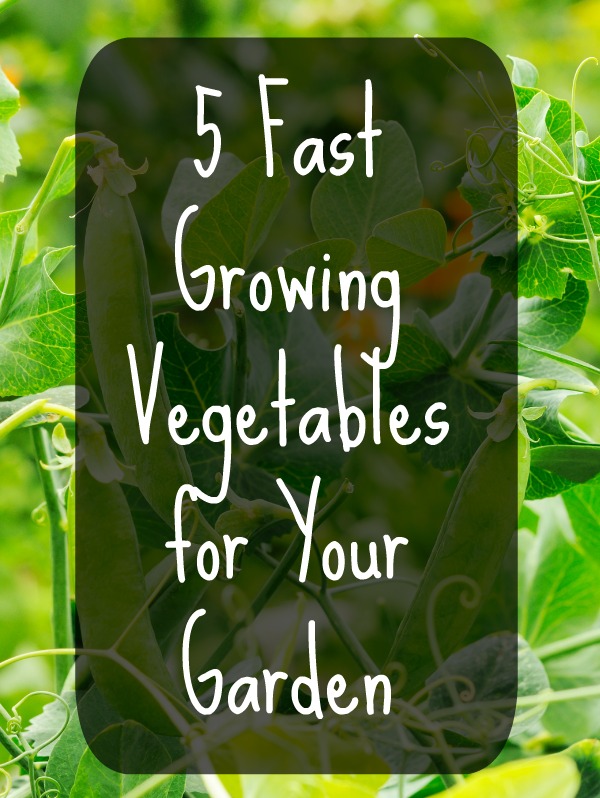 Growing a vegetable garden is the perfect lesson in patience, requiring a large upfront time commitment before the reward. Your favorite vegetables can take anywhere from thirty to ninety days to mature, bear fruit and be ready to harvest. Faster growing vegetables can be ready to harvest in just thirty to forty five days, allowing for a second crop to be sown or making way for a new vegetable to take its place.
5 Fast Growing Vegetables for Your Garden
These are five of the fastest growing vegetables you can add to your garden this summer.
Peas
Peas have fast growing vines that are able to fill an entire trellis in just a couple weeks time. As soon as they have spread out enough green they immediately turn to the job of creating pods filled with peas. Once they have produced, the vines are spent so it is possible to continuously reseed and use the same space for several harvest in a single season.
Beans
There are two varieties of beans that you can add to the garden, bush or vine. Fast growing varieties of each type exist and both are best sown directly into the soil once you are able to work the ground. Find a variety that is hardy in your growing zone and indicates a forty five days to harvest.
Lettuce
Almost all green leaf varieties of lettuce are ready to harvest after the first thirty to forty days. In fact, the longer lettuce grows the more bitter its leaves become so you want the young, tender greens. Most lettuce varieties are also cold season vegetables, meaning you can plant them as soon as the ground is thawed, harvest and then use the space to grow a different long season vegetable.
Radishes
Radishes are another cold season vegetable that produce in just a month. Sown in the ground with the first thaw, these delicious root vegetables can be grown between other long season vegetables that you add to the garden. Sow them again at the end of the season when temperatures begin to cool down for a second harvest.
Green Onions
Onions take more than forty five days to produce a nice harvest, but green onions are ready to toss into salads and on top garnishes within just a couple weeks time. The tender shoots should be harvested as needed and can be continuously added to the garden bed so that you always have some ready to use.
Did you enjoy this post? Find more money saving tips here.