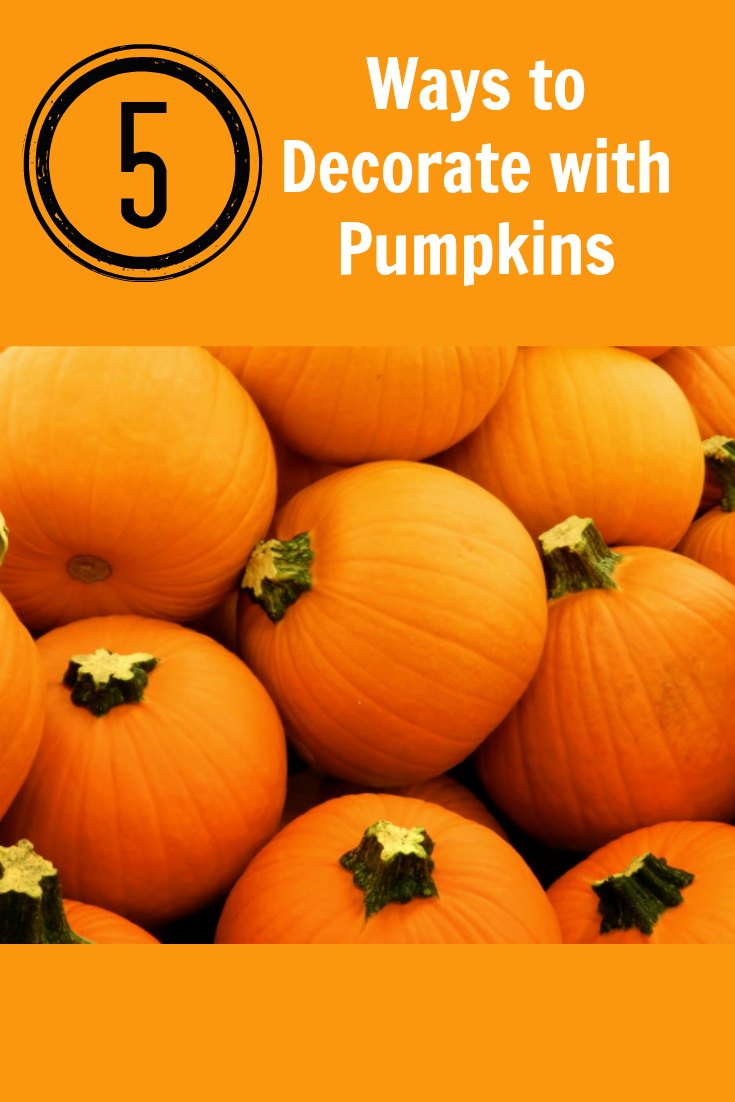 Pumpkins are in a great abundance during the fall season. If you are wondering what to do with them, take a look below at 5 ways to decorate with pumpkins in your own space. All of these ideas are easy to try, and don't cost a ton. When you decorate with pumpkins, you are sure to feel that the fall season is in full swing!
5 Ways to Decorate with Pumpkins
1. Stack them.
Take a drill to drill a hole in the top and bottom of your pumpkin. Be sure the holes are lined up with each other. Run a dowel rod through the pumpkin. Place the pumpkin on the ground with the dowel rod sticking out, then stack smaller pumpkins (with the same hole process done on them) on top. The end result is stacked pumpkins!
2. Paint them.
Craft some craft paint and paint the names of your family members, your monograms, or even your address on the front of the pumpkin. Use the pumpkin as your canvas and have fun bringing it to life with your own creativity!
3. Turn them into planters.
Cut the top of the pumpkin off and clean it out. Fill it with dirt and add mums or other fall flowers. The end result is the perfect fall themed flower pot
4. Fill them with food.
Cut a pumpkin in half and hallow it out. Fill it with ice and then add your favorite bottled beverages. You can also line the pumpkin shell with clear storage wrap and fill it with fruit or other snacks of your choice.
5. Light them up.
Clean a pumpkin out well and use a drill to poke holes in it. Fill it with either a strand of lights or candles and watch it turn into an instant lantern.
See how fun it can be to decorate with pumpkins? Give these ideas a try and put some pumpkins to work around your home!
Did you enjoy this post? Find more money saving tips here.