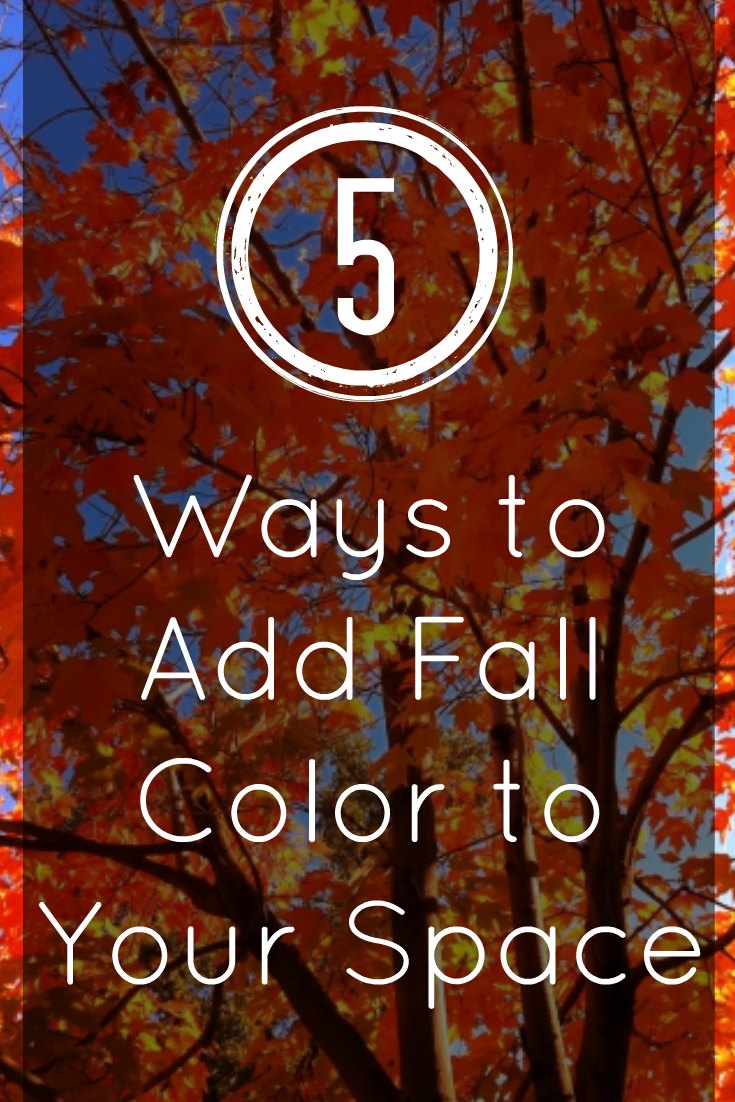 Do you love the colors of fall? Red, yellow, orange and gold are all fantastic fall colors. If you want to invite them into your space, give these tips for ways to add fall color to your space a try. You can easily bring in the colors of fall without spending a ton. Take a look!
5 Ways to Add Fall Color to Your Space
1. Paint an accent wall.
Grab a quart of paint and paint an accent wall in your house. Opt for a squash yellow, pumpkin orange or burnt red. It adds a great pop of color to the room for not a great deal of cash! If you are afraid to do a whole wall, try for an accent piece of furniture.
2. Add some pop with pillows.
Hit up thrift stores or outlet home décor stores for some fall themed throw pillows. Add them to sofas, chairs, and even beds. This will transform a room and make it even more cozy.
3. Try twinkle lights.
Grab a strand of orange twinkle lights from your local dollar store. String it up on an entryway, over a mantle, or even stuff them in a jar. Plug them in and they will do the rest, offering a warm glow to all who enter.
4. Use some fall silks.
Dollar stores have fall flowers and leaves for just $1 per bunch. Arrange some in a vase or snip the blooms off and glue them to a wreath form. This is a great way to bring the beauty of fall indoors.
5. Mother Nature offers freebies…use them!
Use the color Mother Nature provides to your advantage. Bring a bundle of fall leaves in and put them in a vase. Or, gather acorns, colorful stones, or even apples and pumpkins and use them in a centerpiece.
Bring the color of fall into your home. Give these tips for how to add fall color to your space a try!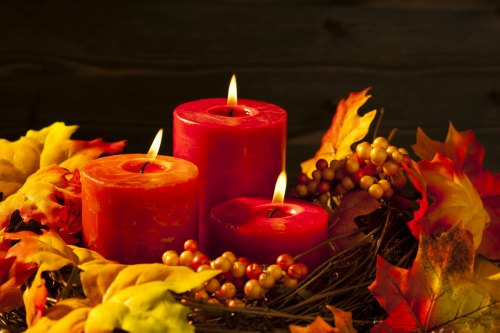 Did you enjoy this post? Find more money saving tips here.