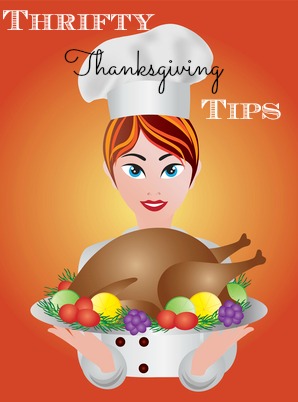 Everybody loves to indulge on Thanksgiving—we stuff our happy mouths with the delicious meat from approximately 48 million turkeys on this holiday, according to the USDA National Agriculture Statistics Service. And while it's wonderful to bring families and friends together, it's also expensive: The average cost of Thanksgiving dinner ran about $50 last year, according to the American Farm Bureau Federation. That can be a difficult expense to swallow for those of us on a budget. Fortunately, there are as many cost-cutting measures as there are side dishes. Here are a few to try:
Coupons
Couponing saves cash, and the Internet is the place to go for the best deals, bar none. Websites like Coupons.com and SmartSource.com enable shoppers to choose the discounts that suit their dinner plans and print them from home. Search locally by brand or category, or simply type in the item you need. Some sites even let you save the coupons on your smartphone—no need to waste ink and paper with a printout.
Shop Local
It's easy to get carried away with expenses if you're dreaming of an upscale chef's dinner. Do you really need to have imported goat cheese soufflé? We think not. One of the best things about fall dining is the proliferation of cheap, delicious and nutritious seasonal ingredients. Shop for locally sourced, seasonal items—it helps local growers and saves you money on the costs associated with shipping from across the nation or the world. Brussels sprouts, cranberries, mushrooms, pumpkins, rutabagas, spinach and sweet potatoes are all November staples, and they're often a dollar or less per pound.
Don't forget dessert. Take a look at this delicious and easy recipe for a double-layer pumpkin cheesecake, or if you're tired of the same old-fashioned apple pie, take a look at this Washington Apple Cake, which utilizes another favorite seasonal food: Granny Smith apples.
Potluck Party
It's perfectly acceptable to go potluck with Thanksgiving dinner. Enlist your guests' help by asking them to bring a dish or two—this can offset a major amount of cash, plus it reduces the stress of having to plan a meal that can grow to 10 or more individual dishes and require a full week's prep. Call off Martha Stewart and instead assign the candied yams to your sister, green bean casserole to your cousin and fresh rolls to your mother-in-law. You can provide diners with the most essential element of any traditional Thanksgiving meal: the turkey. Of course, a roast, ham and vegetarian options are also a welcome touch. A potluck dinner allows everyone to bring a favorite dish, feel included and stay in the black. That's a lot of things to be thankful for.
Did you enjoy this post? Find more money saving tips here.