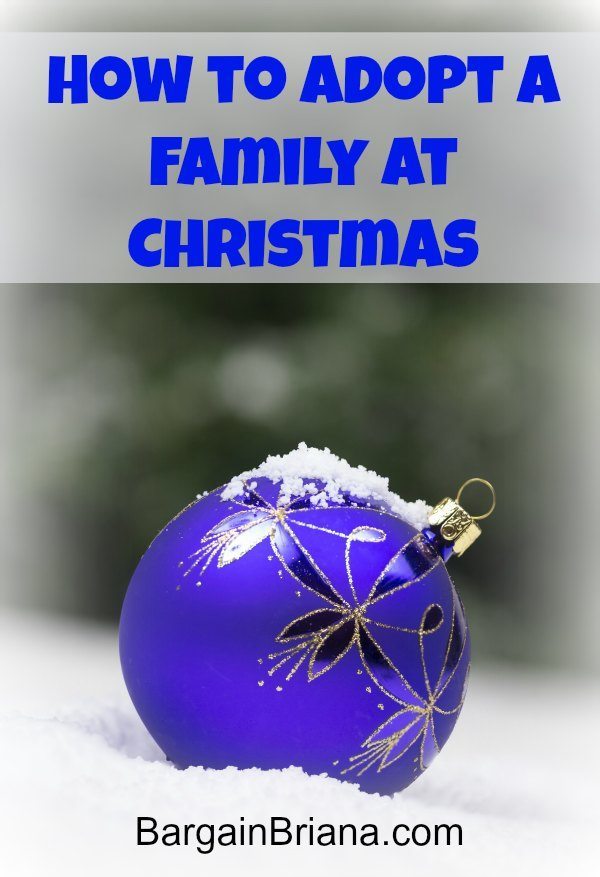 Christmas is a great time to share your blessings with others who may not have as much. If you're considering adopting a family at Christmas, you may be wondering how exactly to do it. Here are a few tips to help you adopt a family and share some Christmas joy with them.
Find an Agency
Several local agencies organize gift giving for families in need. Your local Salvation Army should be the first stop. The Salvation Army hosts the "Angel Tree" program that provides gifts for needy families. Other agencies to check with would be your local child welfare or foster care agencies, local ministerial alliance groups, and even law enforcement groups in your area.
Ask at Your Local School
You can check with your local school to see if they can match you up with a family in need at Christmas time. Some schools may do an "angel tree" project of their own or a student organization in the school may do this as a service project.
Check With Your Church
Make a call to your church office or pastor to find out if there's a family within your church who could use some help at Christmas. If not, the pastor may know of a family in the community that has been brought to his attention or has come to the church asking for help.
Contact Your Local Newspaper
Your local newspaper is a great source for information about groups offering help to families at Christmas time. Contact the newspaper to find out about a list of agencies or groups that are offering this help.
Contact a Local Shelter
Do you know what shelters are available in your area? There may be homeless shelters for families or individuals or shelters for women and children that can match you up with families or individuals who need Christmas gifts. Contact the shelters in your area to see what programs they are doing for the people they help. They should be able to match you up with a family that you can adopt for Christmas.
Ask About Specific Guidelines
Whatever agency or group you go through to adopt a family this Christmas, be sure to ask about specific guidelines. Some groups require a specific amount be spent on the child or family while others may ask for specific items to be given. If you are adopting an entire family, you can probably expect to be asked to provide a basket of food items along with a small gift or two for each family member.
Make it a Family Affair
After you have been matched up with a family, take your own family with you to do the shopping. Then have everyone help with the wrapping and delivering.
Adopting a family at Christmas time is a great way to share the blessings you have and to teach your children about the spirit of giving instead of getting.
How do you go about helping out other families at Christmas? Have you ever tried to adopt a family at Christmas?
Did you enjoy this post? Find more money saving tips here.