Only 3 days left to vie for the chance to win a $200 Walmart gift card by voting for your favorite contestant in the ALL YOU America's Smartest Shopper contest!
View these short videos and vote once daily to enter in the sweepstakes.  Voting ends this Friday, May 24th
The Smartest Shopper in America will appear in a future issue of ALL YOU and win $1K.  If you aren't subscribing to All You Magazine yet, you should. I have a great Buy 1, Get 1 Free Offer going on right now!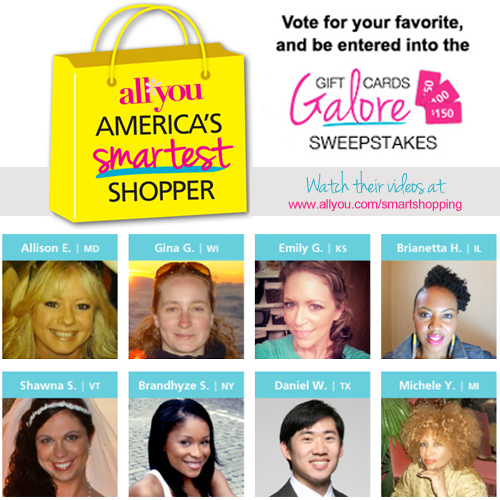 Feeling lucky? Check out a list of Sweeps and Instant Win games I recommend!