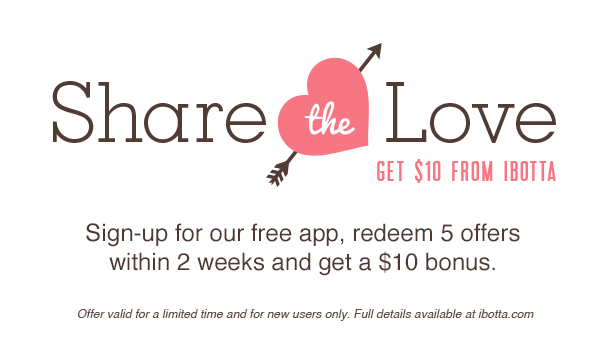 If you have not signed up for Ibotta yet, now is a fantastic time! This is the most lucrative first time user offer I've witnessed from Ibotta! Sign up starting today and you can earn an EXTRA $10 when you redeem 5 offers within 2 weeks of registering for the Ibotta app! $10 – YES! This is for a limited time only so sign up today and start saving $$!
There are several new Ibotta offers available!   Sign up here today —->>>> Ibotta
$0.50 wyb Kool-Aid Jammers

$0.50 wyb Kool-Aid Liquid

$0.50 wyb Kool-Aid Sugar Sweetened Drink Mix

$1 wyb Capri Sun Super V

$1.25 wyb Clear Scalp Therapy
Many More!
So what's Ibotta all about? 
Okay, so let's get on to what it is.
Ibotta is a iPhone and Android app that allows you to save by watching videos, sharing on Facebook, taking polls, and other various activities. It's really simple to do and since it's on your smart phone, you can do it anywhere. The best part is, you don't have to show your phone or any coupons at the register. Instead, you are given the money as a rebate into your Ibotta account.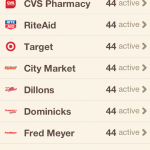 As of today, Ibotta can be used for your purchases at these stores: CVS, RiteAid, Target, City Market, Dillons, Dominicks, Fred Meyer, Fry's, Giant Eagle, H-E-B, King Soopers, Kroger, Meijer, Pavilions, Pick 'N Save, Publix, Ralphs, Safeway, ShopRite, Smith's, Stop & Shop, Tom Thumb, Vons, Military Commissary, Walgreens, Walmart, 7-Eleven, Duane Reade, Food4Less, Harris Teeter, Hy-Vee, QFC, Randall's WinCo Foods, and more are being added often!
To get your offers, simply choose offers and click on the offer you would like. Complete all the tasks associated with the offers to get the full value for that offer. Then you will need to upload your receipt per the instructions on the app.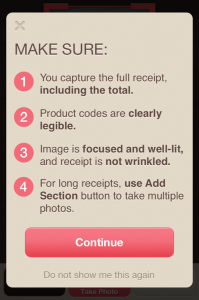 You can then withdraw your cash or donate your cash to an organization.