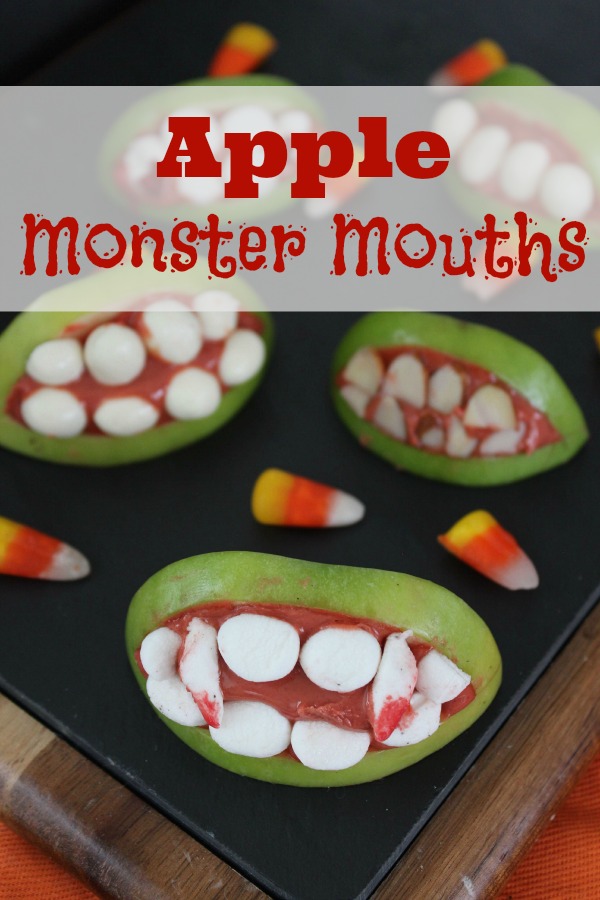 When you think of Halloween, "healthy" is definitely not an adjective that comes to mind. After all, whether your kids go trick-or-treating or do some type of alternative event, chances are they are going to get candy up to their eyeballs. Just because Halloween is a candy-loaded holiday does not mean that it has to be entirely unhealthy, however. There are healthy snacks for Halloween out there, and today I'm sharing one of them with you!
This Apple Monster Mouths treat has everything you would want from a healthy Halloween snack. It has tons of good-for-you ingredients like apples, peanut butter, raisins and almonds, and yet it's still super cute, fun and tasty as well. Your kids will love this fun and funny Halloween snack, and you'll love it too!
These Apple Monster Mouths aren't particularly hard to put together, though you probably will want to make sure you aren't in a hurry since they have the potential to make a mess if you aren't careful. You'll want to take your time to put everything together just right and to make sure you store them properly so they don't smoosh (if you aren't eating them right away).
These healthy snacks for Halloween would be fun to make some Saturday when you don't have a lot going on. Have the kids help you–they'll have a ball! Otherwise, you could make them yourself after the kids have gone to bed, and then put them in your kids' lunches as a surprise. Imagine the huge smile they will get when they open their lunch boxes to find these healthy snacks for Halloween smiling back at them!
These Apple Monster Mouths are one Halloween treat you won't be able to get enough of!
Here's What You Will Need: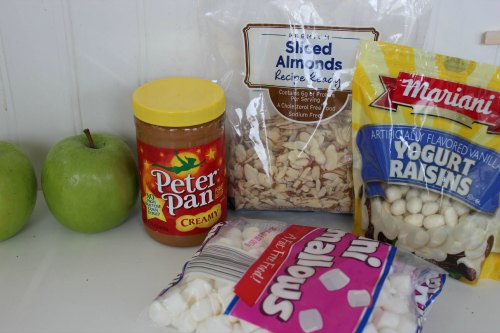 1 Apple
1/4 cup Peanut Butter
Yogurt Covered Raisins OR
Almond Slivers OR
Mini Marshmallows
Red Food Coloring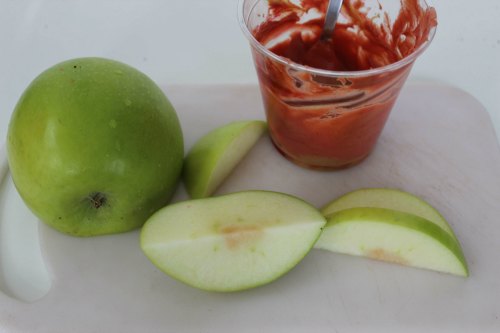 [amd-zlrecipe-recipe:216]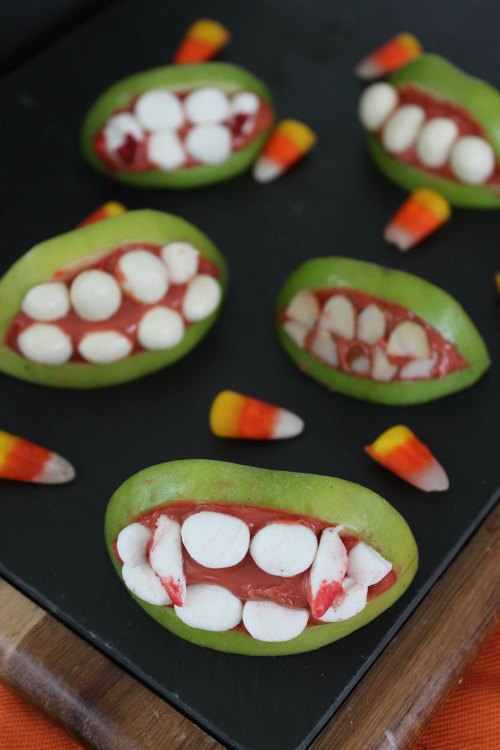 View the Recipe Index for a complete list of recipes. For the most recent vegetarian recipes posted on the blog, go here. To view all the recipes post on the blog, go here.