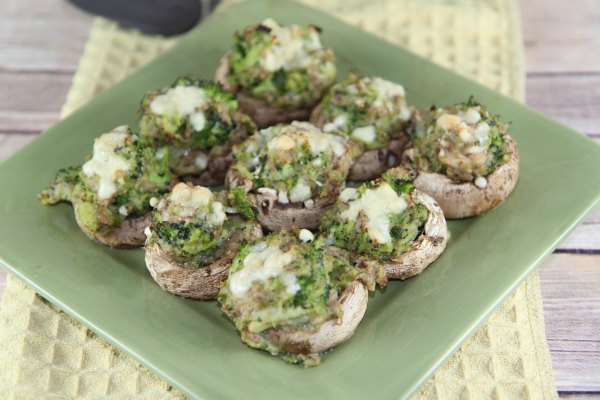 Plant based diets can be good for you and for the planet all while being as completely satisfying as any meat based dish. It is easy to incorporate meatless meals in your menu. It's as easy as "benching"meat one day a week like on Monday nights during the football games. Make it a #MeatlessMondayNight. 
Many of your favorite meat-filled game day recipes can be converted easily into a delicious meatless dish. Silk has a variety of plant-based beverages and yogurt alternatives that are versatile in the kitchen to make meat and dairy-free versions of your favorite recipes. As a vegetarian for the past 5 years, I knew I was up to this challenge.
One of my favorite party and game day foods are stuffed mushrooms. Stuffed mushrooms are often filled with beef, crab, or cheese. These can easily be left out to create something just as glorious.
You will need Silk Almondmilk, 12 large whole mushrooms, minced garlic, olive oil, , flour, salt, chopped frozen broccoli, bread crumbs, and vegan Parmesan cheese.
Ingredients:
12 large white mushrooms
2 Tablespoons olive oil
1/2 teaspoon minced garlic
2 Tablespoons flour
1/2 teaspoon salt
2/3 cup Silk Almondmilk
2 Tablespoons bread crumbs
1 (10 oz) package frozen broccoli, chopped
First, remove the stems from the mushrooms. Chop stems.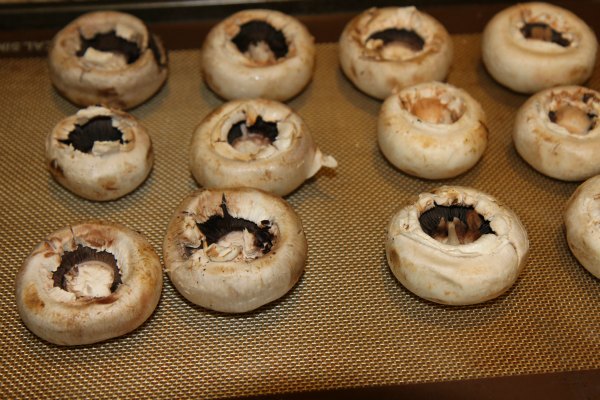 Heat olive oil in the pan. Add chopped mushrooms and minced garlic. Cook for 2-3 minutes. Reduce heat and stir in flour and salt. Gradually add in almondmilk. Add bread crumbs. Cook until thickened. Add broccoli and cook until well heated.
Fill each mushroom with vegetable mixture. Sprinkle with vegan Parmesan cheese.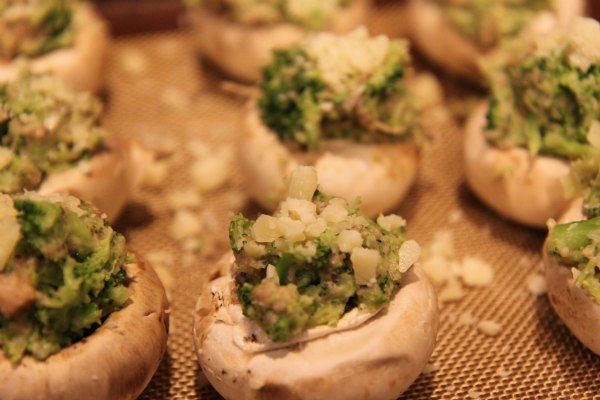 Bake at 375 degrees for 15-20 minutes. Then completely devour!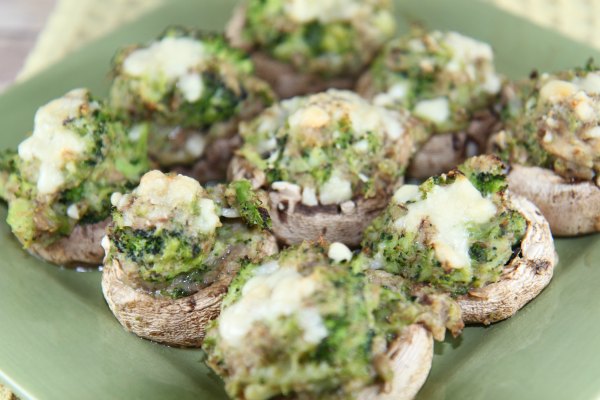 Visit www.silk.com/sidelinemeat for recipes and a chance to win a giveaway! Find Silk products near you.

View the Recipe Index for a complete list of recipes. For the most recent vegetarian recipes posted on the blog, go here. To view all the recipes post on the blog, go here.
This conversation is sponsored by Silk. The opinions and text are all mine.