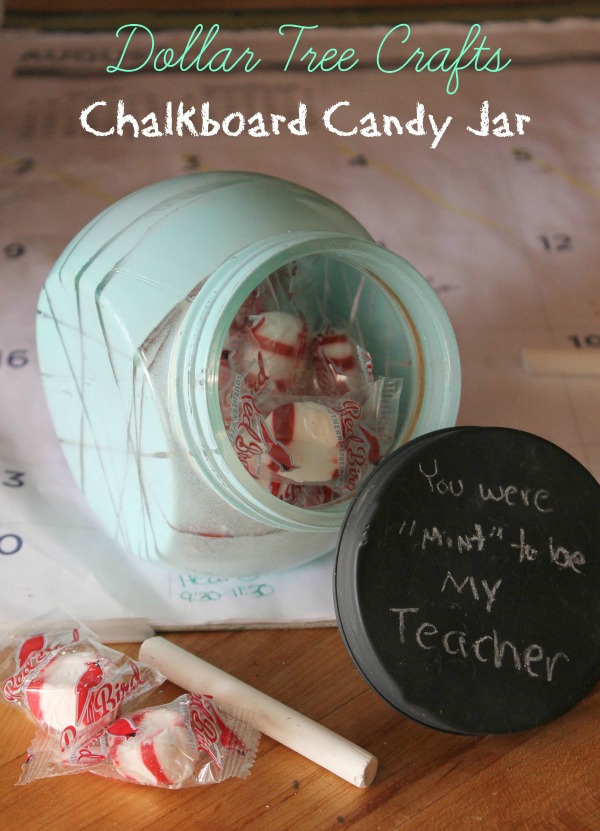 Need a cute candy jar for your desk? Or maybe you need a last minute gift for your childs new teacher.  This is a fun and simple project that you and the kids can do together ( and the rubber band part is an excellent fine motor building skill).  Let the kids go crazy covering the jar in rubber bands, choosing the color, and writing a fun message for the recipient on the lid! Head down to your local Dollar Tree for about $3 in supplies, dig in the shop for a couple cans of paint and create this cute candy jar for yourself, a teacher, neighbor, or friend.
1 screw top glass candy jar
bag assorted rubber bands
bag of individually wrapped candy
Additional Supplies:
spray paint-color of choice
chalkboard spray paint
Directions:
Wipe jar and lid down with alcohol and allow to dry- this removes oil and fingerprints and allows paint to adhere better to jar.
Wrap jar in rubber bands (try to use the ones that fit tightly).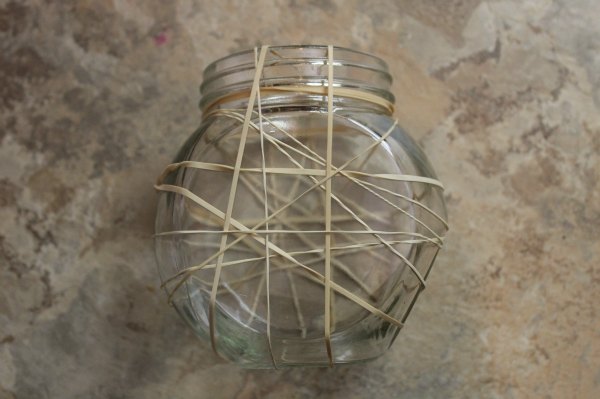 Set jar on newspaper in a well ventilated area, spray with a light layer of paint to create a tack coat. Dry for 2 minutes.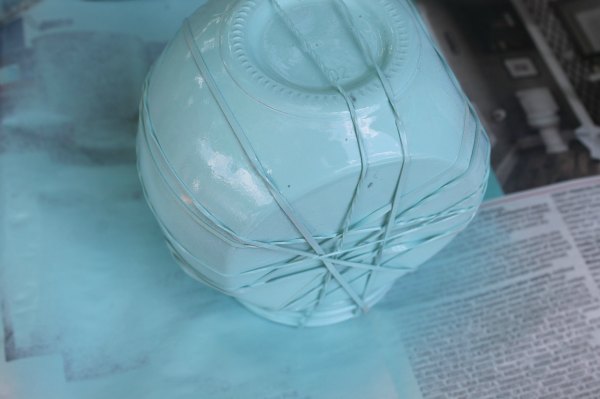 Apply 1-2 more coats.
Spray jar lid in the same way with 2-3 coats of chalkboard paint.
Dry jar and lid for a 2-3 hours, remove rubber bands.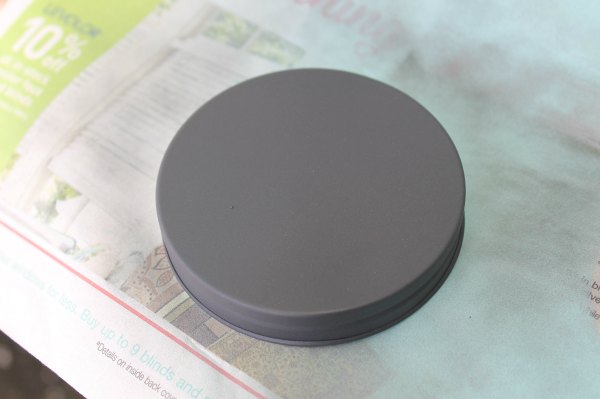 Fill jar with individually wrapped candy, wrap rubber band around "neck" of jar to act as a holder and slip a piece of chalk in it.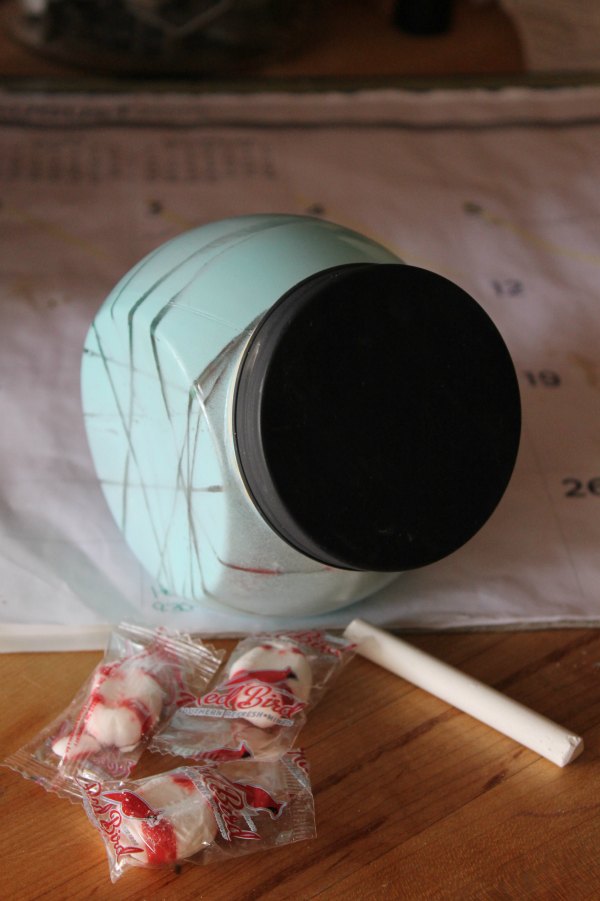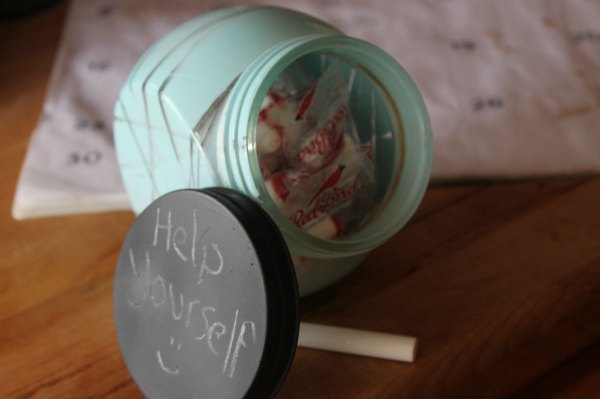 Find more craft ideas – Dollar Crafts for Kids. You an also check out the latest crafts we have created.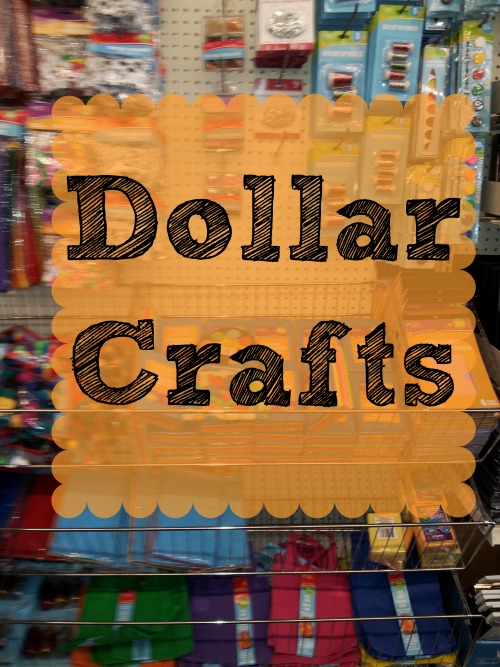 Did you enjoy this post? Find more money saving tips here.