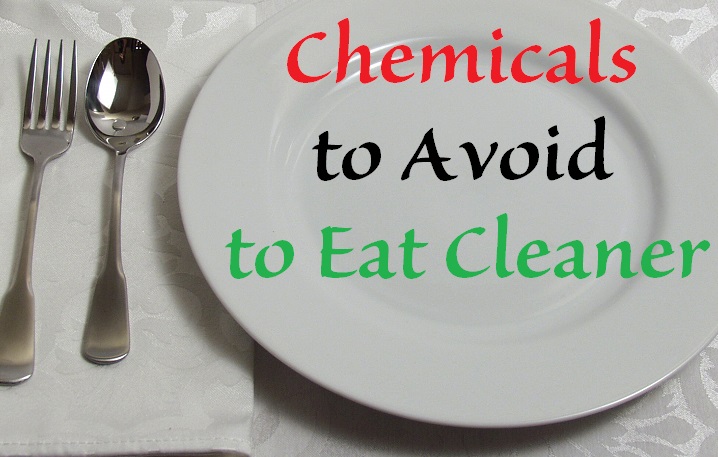 Talks are on the rise against chemicals at the bus stop, in PTA meetings and along the sidelines at soccer games. As women we are educating one another on the issues of processed foods and dyes that are becoming harmful for our families. I am one of these people who've decided that I'm going to clean up the way our family eats and have seen a HUGE increase in my oldest daughters behavior. Here's a list of chemicals to avoid to eat cleaner, it can be done!
Now keep in mind that the majority of these items that are listed below are banned in other countries like Europe and Canada. So, if they are banned there, why aren't they banned in the US?
rBGH and rBST are growth hormones that are used to increase the milk production. They have been known to cause cancer and may lead to more anti-biotic resistant bacteria.
BHA (Butylated Hydroxyanisole) and BHT (Butylated Hydroxytoluene) are commonly used preservatives that are used in cereals, nut mixes, baked goods and so much more. These preservatives may also be a trigger allergies.
Olestar aka Olean is a fat substitute found in chips. We heard about this years ago when Pringles launched fat free Pringles with the use of Olean. This can lead to diarrhea, cramping and leaky bowels.
Potassium Bromate is found in bread and helps to keep the bread together. It's been known to cause kidney damage, tumors, cancer and damage to the central nervous system.
Arsenic is used in the animals feed to increase an animals weight with less feedings and to also make their meat pinker. This isn't how animals should be fed and is banned in Europe. That's why it's so important to purchase grass fed meats.
Food Dyes are found in A LOT of foods that you can find in your pantry and refrigerator. These dyes are shown on the list of ingredients as Red 40, Yellow 6 and so on. These dyes are known to cause allergies, behavior issues and so much more. From removing food dyes from my family I have noticed a much more pleasant daughter to be around.
BVO (Brominated Vegetable Oil) is used in citrus flavored drinks like Mt. Dew and Gatorade. This is a flame retardant and been shown to cause reproductive and behavioral problems in large doses. Not to mention studies have found that the BVO accumulates in the human tissue and breast milk.
Azodicarbonamide is found in frozen foods, breads, pasta and baked goods . This product is used in gym mats and the bottom of your shoes. However, when added to foods it makes the flour look whiter. Do we really need our food to look whiter?!?
Ractopamine is a drug that helps to reduce fat in meat. The drug is used in 45% of pigs, 30% of cattle and a unknown number in turkeys.
Now that you know what chemicals to avoid to eat cleaner you can make educated decisions as to what products you put into your cart and in your families mouths.
Did you enjoy this post? Find more money saving tips here.