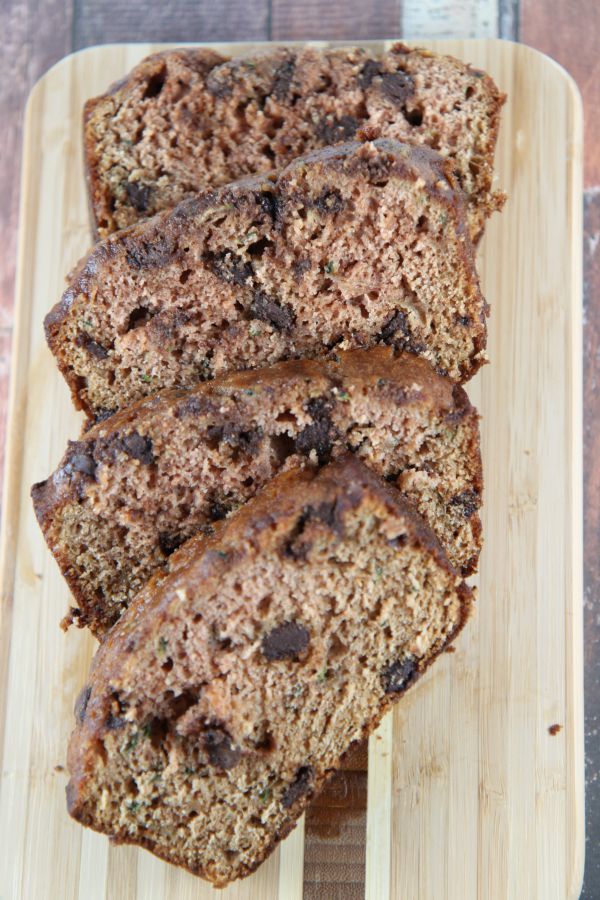 If you are looking for a delicious way to use up your zucchini bread, this chocolate chip zucchini bread recipe will be perfect recipe. It makes two loaves of moist chocolate chip bread, which means one loaf for you and one for a friend. If you don't want to share and you might not want to, you can freeze one loaf after baking to enjoy on another day.
We've replaced the oil with applesauce to make this even more healthier. Personally, when I grate my zucchini, I don't peel as this is very nutritious. However, if you have little kids that might freak out if they see something green, be sure to peel your zucchini and they will probably never know that there is a vegetable hidden in this bread.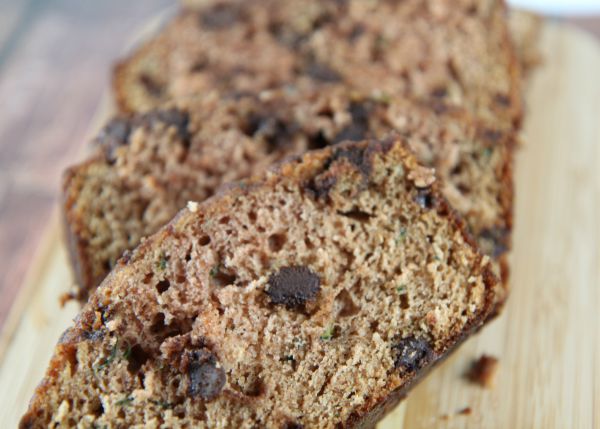 Chocolate Chip Zucchini Bread
Ingredients
3 large eggs
1 cup applesauce
2 cups sugar
1 tablespoon vanilla extract
3 cups all purpose flour
1 teaspoon salt
1 teaspoon baking powder
1 teaspoon baking soda
2 teaspoons ground cinnamon
1/2 teaspoon ground nutmeg
2 cups grated zucchini
1 1/4 cups semisweet chocolate chips
Instructions
Preheat oven to 350 degrees..
In a large bowl mix together eggs, vegetable oil, sugar, and vanilla extract until well blended.
In a separate bowl, mix together the flour, salt, baking powder, baking soda, cinnamon, and nutmeg.
Slowly add the dry mixture to the wet mixture until just combined.
Fold in zucchini and chocolate chips.
Divide batter into two greased loaf pans.
Bake for 45 minutes or until toothpick inserted in center of loaf comes out clean.

View the Recipe Index for a complete list of recipes. For the most recent vegetarian recipes posted on the blog, go here. To view all the recipes post on the blog, go here.