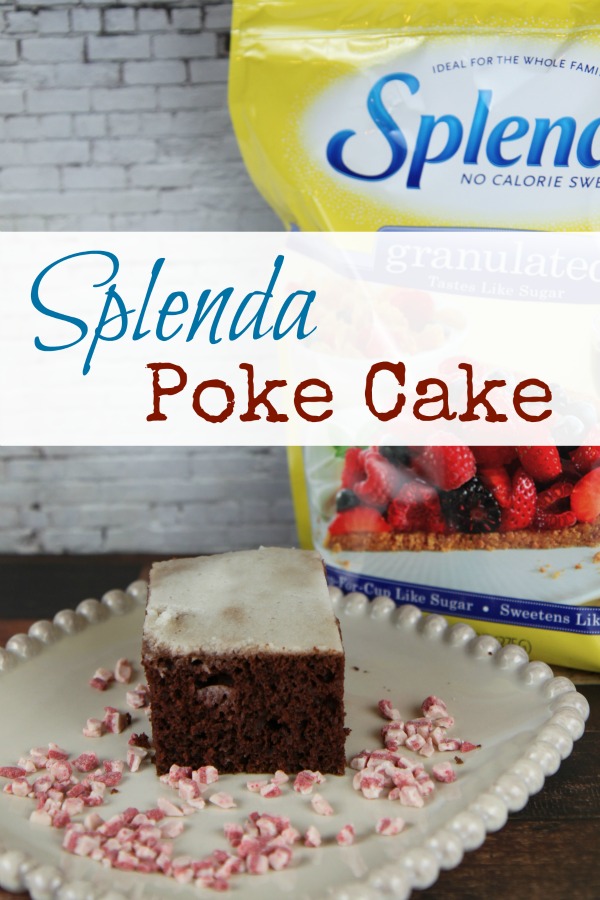 The holiday season is upon us and you know what that means–lots and lots of sweets. From holiday baking to holiday get-togethers, it seems as though every time you turn around, you have another chance to ruin your efforts in weight management before you even start it.
Talk about depressing! Who wants to spend the holidays worrying about their weight? The holidays are supposed to be a time of fun and family–not weight loss. Thankfully, you don't have to choose just one.
Don't make choices today that you're going to regret come New Year's Resolution time in just a few short weeks, and don't miss out on all of the holiday fun. Enjoy all of the sweetness of the holidays without the guilt by using Splenda for your holiday baking needs this year. A no-calorie sweetener derived from real sugar, Splenda offers all of the taste without all of the calories.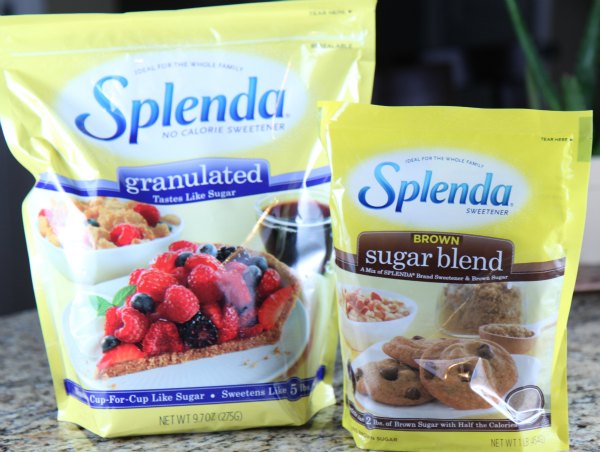 One of my favorite recipes to use Splenda in is this yummy Splenda Poke Cake. Not only is the chocolate and peppermint combination perfect for holiday get-togethers, but this fun Poke Cake is a great recipe to make with the kids while they're home on Christmas break. Even kids as little as one or two can have a ball poking the cake over and over, while older kids can have fun reading the recipe,  measuring the ingredients and mixing them together.
Just because you're on a diet this year–or plan to be in a few weeks–doesn't mean that you have to miss out on all of the fun and sweetness the holidays have to offer–at least not this time. Let the New Year's resolutions wait til January 1st. This yummy Splenda Poke Cake is one holiday dessert you will thoroughly enjoy–right down to the last scrumptious bit
Easily replace SPLENDA®  No Calorie Sweetener, Granulated with sugar. Swap one cup of sugar for one cup of SPLENDA®  No Calorie Sweetener, Granulated and save more than 600 calories.  Find recipes, tips, tricks and more at SweetSwaps.com.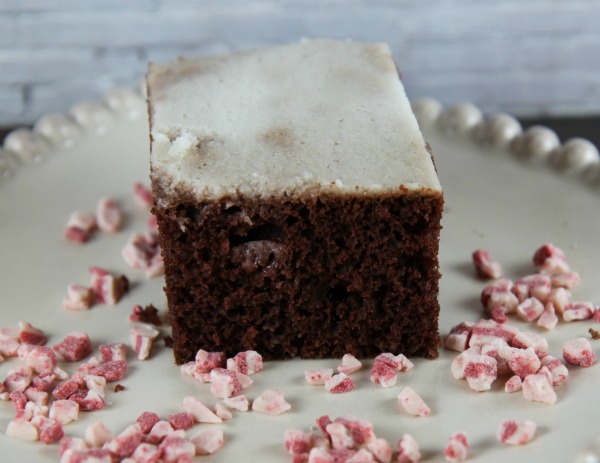 Chocolate Peppermint Poke Cake
Ingredients
2 cups Splenda Granulated Sugar
1 3/4 cup all-purpose flour
3/4 cup unsweetened cocoa powder
1 1/2 teaspoons baking soda
1 1/2 teaspoons baking powder
1 teaspoon salt
2 eggs
1 cup milk
1/2 cup vegetable oil
2 teaspoons vanilla extract
1 cup boiling water
1 box white chocolate instant pudding mix
2 cups cold milk
1 teaspoon peppermint extract
Instructions
Preheat oven to 350 degrees.
Combine Splenda granulated sugar, flour, cocoa powder, baking soda, baking powder, and salt in a large bowl. Add eggs, milk, oil, and vanilla to the bowl and mix for an additional 2 minutes on medium speed. Stir in boiling water. Pour into a greased 9×13 pan.
Bake for 30 – 35 minutes.
Cake is done when you can remove a toothpick from the center cleanly.
Cool completely.
Prepare pudding mix per directions. Add peppermint.
With the handle of a wooden spoon, poke the cake every 1/2 inch. Pour pudding mixture evenly over the cake.
Refrigerate for two hours or until chilled.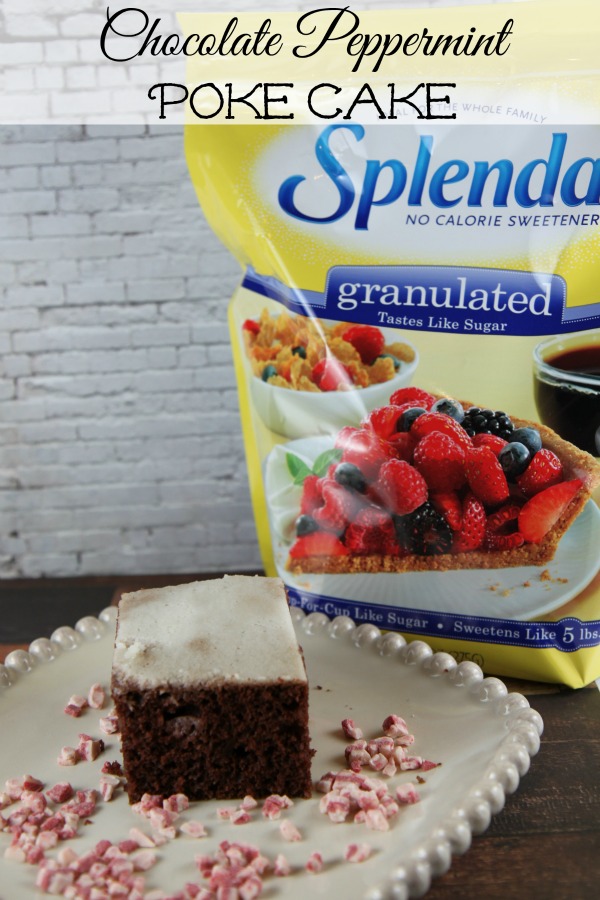 I was selected for this opportunity as a member of Clever Girls and the content and opinions expressed here are all my own.
View the Recipe Index for a complete list of recipes. For the most recent vegetarian recipes posted on the blog, go here. To view all the recipes post on the blog, go here.