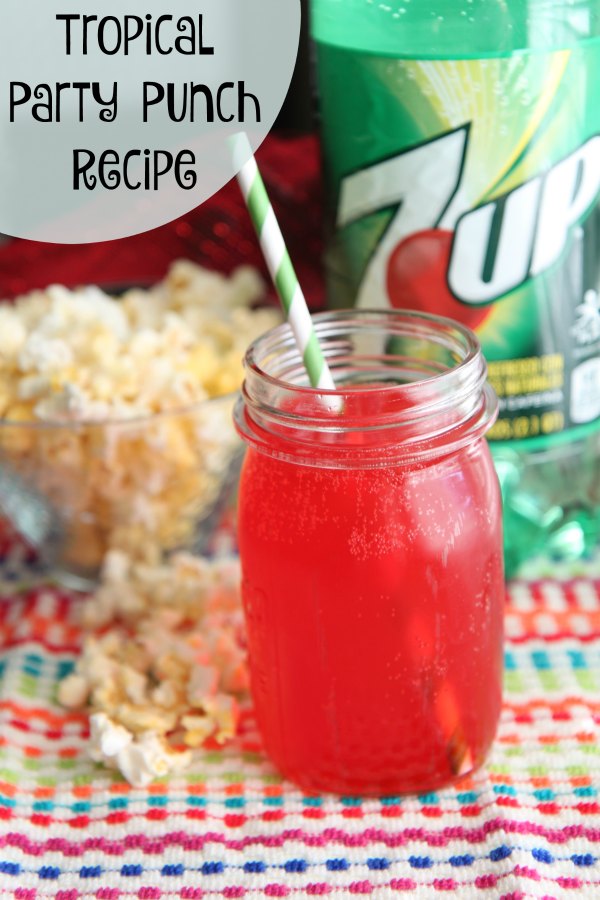 The cold weather has officially hit our area. During these months, I like to stay cozy in my warm clothing and heated blanket. This means staying at home to watch movies instead of going to a theater. This is something we do often during the upcoming winter break. I like to make movie night special by introducing fun recipes for the family.
You can take your movie night or your party to the next level with this Tropical Party Punch recipe. All you will need is one 7UP® 2-liter, a packet of unsweetened tropical drink mix, pineapple juice, sugar, and water. It is the perfect recipe for your next party or gathering.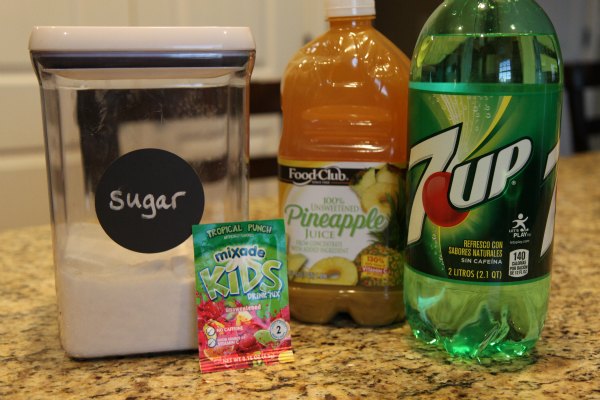 Ingredients:
(1) packet unsweetened tropical drink mix
1/2 cup boiling water
1 quart water
1 1/4 cup sugar
23 oz pineapple juice
(1) 7UP® 2-liter
Add the unsweetened tropical drink mix to the boiling water. Remove from heat and stir in sugar until fully dissolved. Then add the additional water and pineapple juice.Mix well. Place into a gallon freezer bag or into a empty container. I like to use plastic ice cream tubs for these punches.
To serve: Thaw punch until slightly slushy. Pour 7UP®​ 2-liter over the contents. Stir.
Tip: If you are in a time crunch, freeze until slightly slushy in smaller containers. Then Pour 7UP® 2-liter over the contents. Stir and enjoy!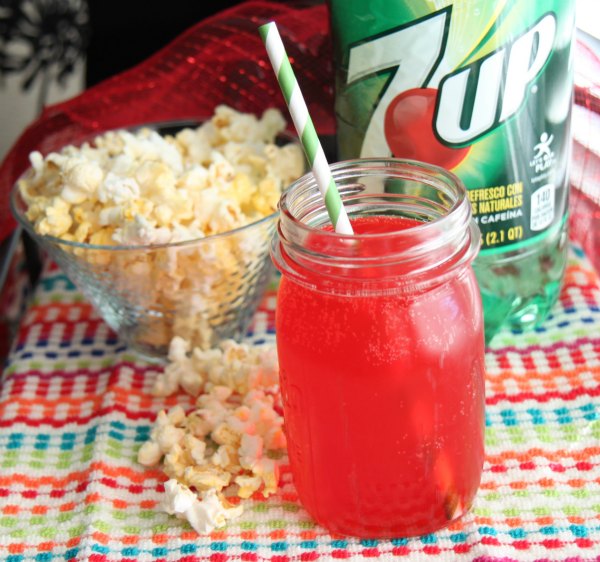 When your punch is ready, it is time to make popcorn and cuddle up on the couch to your favorite movie on Vudu. Enjoy your Tropical Party Punch with lots of laughs with your family!
Since the kids are home for a couple of weeks during winter break, we have to find plenty of activities to keep them busy. Movie nights at home can be economical but they don't have to boring! When you add a fun and easy recipe like Tropical Party Punch to your movie night, it adds excitement to your night without having to spend a small fortune on movie tickets. Plus, right now when you purchase (10) 7UP® 2-liters or (5) 7UP® .5L 6packs at Walmart, you will receive a $5 VUDU credit.
I purchased my A&W®, 7UP®, Canada Dry®, Sunkist®, Sun Drop®, RC Cola®, Squirt® at my local Walmart for only a $1.oo! These brands have teamed up with VUDU so that you and your family can enjoy movies right in your home. When you purchase (10) 2-liters or (5) .5L 6 packs during the month of December at Walmart, you will receive a $5 VUDU credit. See all the details at HolidayVuduOffer.com.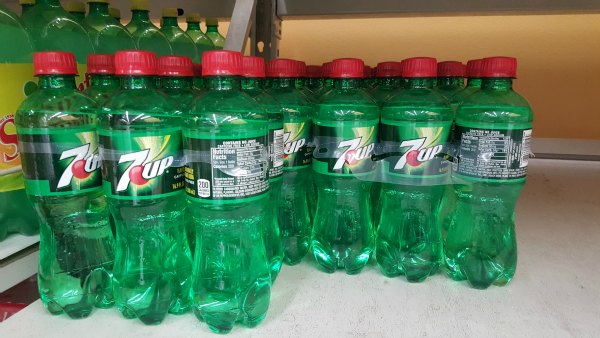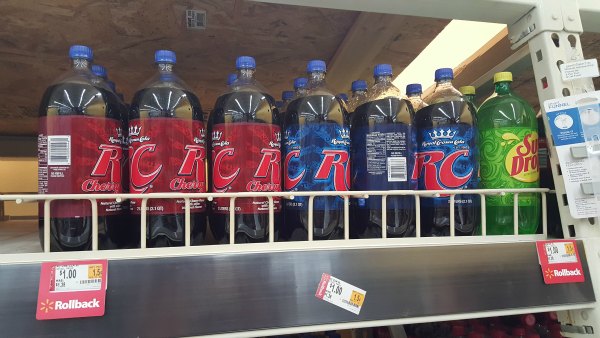 This is a sponsored conversation written by me on behalf of AMP Agency. The opinions and text are all mine.