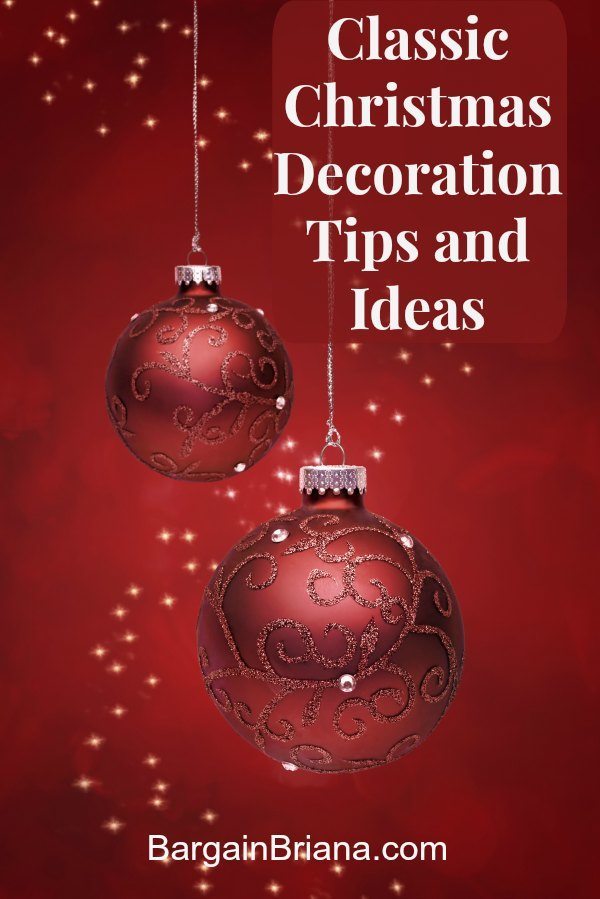 When it comes to decorating for Christmas, there's just nothing like classic decorations to make you feel cozy and warm. Decorating with ideas that never go out of style is simple enough. Check out these tips and ideas to help you create a Christmas look that is timeless.
Red Ribbons
There's nothing that says "classic Christmas" like red ribbons and bows. Red is of course the primary color of Christmas, so you certainly can't go wrong with this color. Red ribbons are a part of classic decorating style that is timeless. Add a red ribbon to a railing or tie a red ribbon on a chandelier for a simple decoration. Use a large red ribbon to create a swag over a doorway. The possibilities are endless, so make sure you have plenty of red ribbon on hand for the holiday season!
White Lights
White Christmas lights on a tree or a home are elegant and classic. While colored lights are pretty, you just can't beat the simplicity of white lights.
Simple Homemade Decorations
Homemade decorations are certainly classic Christmas fare. It's easy to go into a store and buy decorations, but spending the time to create homemade decor is a throwback to the past when Christmas was simpler and families had to make do with what they could create on their own. Enlist the family to help create a few simple homemade decorations. Browse the Internet or check out some books from the library for inspiration and ideas.
Simple Wreath and Bow
A plain, wreath of greenery with a red bow accent is both classic and classy. Skip the overloaded wreaths full of decorations and go with the simple, green wreath.
Winterberry Garland
Winterberries are certainly a classic part of Christmas decorating. Add a winterberry garland on a railing or over a doorway for a rustic touch that brings back thoughts of Christmases past.
Candy Canes
What is more classic than simple red and white candy canes? A very easy way to decorate with candy canes is to simply buy a box or two of peppermint candy canes and hang them on the tree. Put a few in a red glass and set on the kitchen table for an easy centerpiece. Keep plenty of candy canes on hand since family members and guests may grab one here and there.
Keeping your Christmas decorations classic is easy enough. Using simple decorations to create a timeless look for your home can bring back memories of Christmas from many years ago. Look for items that are not overdone or full of glitter and sparkle when you are decorating in a classic manner. Remember, classic means simple and subtle. Enjoy the effect your classic decorations have on your home and revel in the feeling your home gives as you celebrate Christmas in timeless fashion.
Did you enjoy this post? Find more money saving tips here.