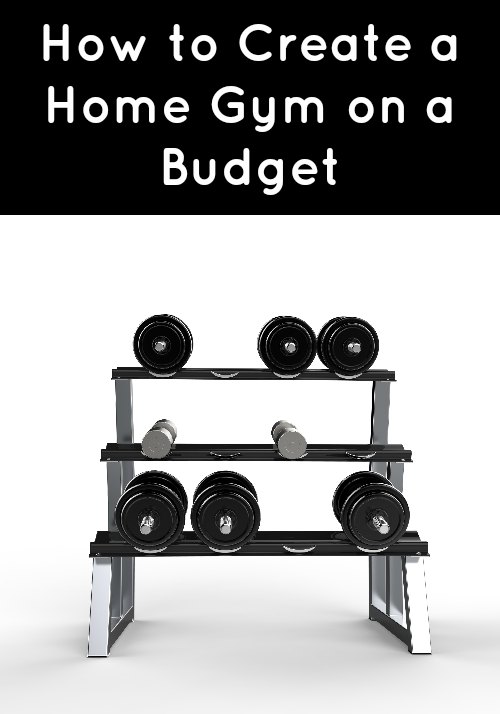 So you want to work out and get into shape, but a gym membership isn't feasible for one reason or another. How about setting up your own home gym? If your budget is a little tight, here are a few ideas to help you create your gym without creating a financial strain.
How to Create a Home Gym on a Budget
Look for Alternatives
Why spend money on a stair stepper machine when something else will suffice? A stack of large books, a low footrest or ottoman, or even a shallow wooden crate can provide the exercise for a fraction of the cost.
Take a look around your home or browse around thrift stores for other things you can use in place of actual gym equipment. Use soup cans instead of hand weights or tie socks filled with rice around your ankles for ankle weights. Instead of a stationary bike, use a real bike and spend some time enjoying the fresh air.
Shop Clearances, Markdowns, and Trade Ins
Look for clearance prices and markdowns on gym equipment at your favorite stores. Ask managers at local stores if they accept trade ins for gym equipment, and if so, ask if the trade ins are available for purchase. Check around your area for stores that specialize in selling used gym equipment for deeply discounted prices.
Browse CraigsList and eBay
What can you find on resell sites like CraigsList and eBay? Just about anything you want! Look around those sites to see if there are any equipment pieces and accessories or other great bargains that you can't pass up.
You may also choose to place a free ad on CraigsList to search for inexpensive equipment to outfit your home gym. The advantage of this is that you can limit your ad to your local area to keep travel or shipping costs down.
Borrow Equipment
Maybe you're not sure about the actual equipment you want to use. Consider borrowing items from family and friends to try out. Once you test certain items, you may decide to spend a little extra money on an item or items that you like.
Barter
If you don't have cash to spend on used equipment that you find, try to barter with the owner. Trade something you have and no longer need for the items you do need. Another option is to offer services you can provide in exchange for the equipment. Maybe you can mow a yard, dog sit, fix broken steps, or some other service.
Outfitting your own home gym doesn't have to cost an arm and a leg. Search your area for bargains and look around your home and other locations for items that can be repurposed for use in your gym. A little work can save a bundle and make your home gym a reality that doesn't break your bank account.
Did you enjoy this post? Find more money saving tips here.