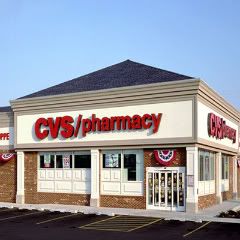 CVS 101
Ah, where do I get started with CVSing. CVS is my #1 favorite place to shop. It is one store I can walk out with $70 or more worth of items for PENNIES if you plan it right. Yes, on the surface, the prices look higher than the big box discount stores but if you shop right – sales, extra care bucks, coupons, you can actually make money on some of these deals!
To see MY latest CVS deals visit the CVS section of my blog.
Terminology and Abbreviations you will need for this section:
EB/ECB – Extra Care Bucks
CRT – Customer Receipt Tape (Coupons that print out on the bottom of your receipt.)
If you don't have an Extra Care Card, sign up for one NOW! Don't forget to sign up for email alerts where you will receive valuable coupons and promotions. You have to use your card every single time you make a purchase or want to use your ECBs. You cannot use someone else's card with your ECBs.
More savings – Link your Extra Care Card to your Upromise Account: See My Blog entry about Upromise.
Promotions:
You will find information about CVS's promotions through their weekly flyer (Sales Run from Sunday to Saturday), online at CVS.com, or in the monthly brochure (deals that are good for the entire month) available in stores. You will also find some deals only advertised in the store/on packages in the store and not anywhere else. Just check the bottom of the ad to see the promotion run dates.
Extra Care Bucks:
You can earn Extra Care Bucks in several ways. The first way is by your overall quarterly spending. CVS will give you 2% back of what you spend (after coupons and discounts) at the end of each quarter. You also get $1.00 back for every 2 prescriptions you get filled at the pharmacy.
The second way is through promotions such as Buy X, get $ in ECBs. The required amount to buy is calculated before coupons so by adding coupons to the ECB promotion, you can get items for a very discounted price, free, or even make a little profit depending on the coupon/promotion. You do not have to buy all the items for that particular promotion in one transaction and you can buy it in any CVS store as long as the promotion is valid. This is useful if a store is out of the items you want or the additional coupon you want to use has a one per visit limit. ECBs print out IMMEDIATELY the day you fufill the promotion. They will expire 4 weeks from the date they print out. You can then turn around and use these ECBs for anything in the store except prescriptions, alcohol, tobacco, or gift cards. The way I keep my savings going is by "rolling" my ECBs from week to week. By doing using my ECBs from last week to buy items that will earn me ECBs this week, I spend very little out of pocket.
The third way is to do sign up at https://www.cvsadvisor.com/. There you will occasionally be asked for your valuable input and they will give you ECBs for completing their surveys. You will probably have this opportunity, 2-3 times per year.
Coupons
There are CVS coupons and manufacturer's coupon. You can use (1) CVS coupon and (1) manufacturer's coupon per item for a total of (2) coupons per item. Check the top of the coupon to see if it is a store coupon or a manufacturer's coupon.
CVS coupons can be found in the store, in booklets by the pharmacy or at the front of the store, in home mailers, email, or customer receipt tape (coupons printed at the end of your receipt.) or the Reinventing Beauty Magazine. Occasionally, you will find CVS coupons in a national magazine such as Family Circle, General Housekeeping, etc.
In addition to being able to use (1) CVS coupon and (1) manufacturer's coupon per item, CVS also has coupons for $4 off of $20 purchase, $5 off of $30 purchase, etc. These can be used in combination will all of your other coupons and the purchase amount is before any other coupons are used or ECBs are used. These coupons are gold. You will find them in your email, CRT, or occasionally in the store.
Buy One Get One Sales – You can use (2) manufacturer's coupons and (2) CVS coupons on these items.
Internet Coupons are accepted at CVS but they do have a right to refuse coupons they believe are fraudulent.
Pharmacy Coupons
Fulfill a new or transfer a prescription to CVS pharmacy and you will receive a gift card for X amount. These are valuable. Think of all the things you can buy with $25 at CVS. CVS also accepts competitor's pharmacy coupons. So if Target has a deal for $10 gift card, you can take that to CVS and they will accept it.
If you don't insurance, don't forget to ask the Pharmacy about their Wal-mart price match. They will match their competitor's price on those $4 prescriptions but the prescription has to be written for the same amount as the ones on Wal-mart's $4 list. So you may have to ask your doctor to modify your prescription.