The following is sponsored content. All thoughts and opinions are my own.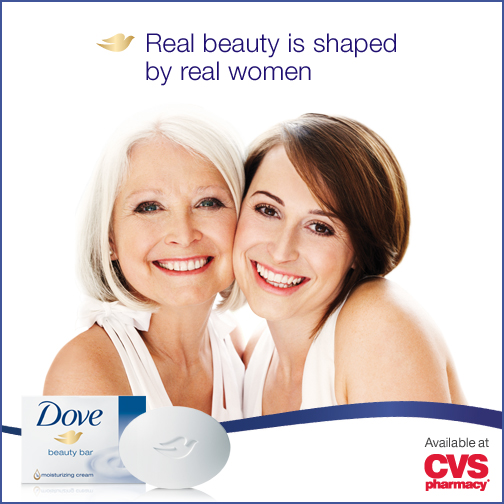 One of the things my mom and I used to fight about as I was growing up was makeup! She didn't allow me to wear much makeup. Of course, I wanted to be "cool" and wear makeup like the rest of the girls my age. She would always tell me I didn't need makeup, which is something I am continually telling my girls now! At the time, I would be furious with her because I was only allowed to wear clear mascara but after having daughters of my own, I appreciate the message she was trying to get across to me.
When you are in middle school, of course, your mom is always wrong and is trying to ruin your life. I look back now at the pictures from the 90s and I'm very appreciative that my mom didn't allow my to cake on the makeup because she was right. I didn't need to wear it. Even now, I wear the bare necessities are try to keep my look as natural as possible. And frankly, I don't have time for that! I'm thankful to my mom for teaching me (even if I learned the lesson late!) about beauty.
Dove is celebrating real beauty, which is shaped by real women by sharing some inspiring beauty stories, nationwide. It is a great way to say thanks during the Mother's Day season. Yes, it is still Mother's Day season until Father's Day in June! :)
Watch this inspiring video from Dove's latest campaign. It involves four generations of women and their inspiring #BeautyStory. Over the past four generations, they have passed along their simple beauty secret: the Dove Beauty bar. It was really moving to hear their story and I love the father/grandfather/great-grandfather at the end trying to credit for it all! :)
How to Save:
Of course, we have a way for you to save on Dove products! Visit CVS through 5/23/2015 to receive 50% off any one Dove product when you buy one of equal or lesser value. Hurry and take advantage of this offer and share your own #BeautyStory today!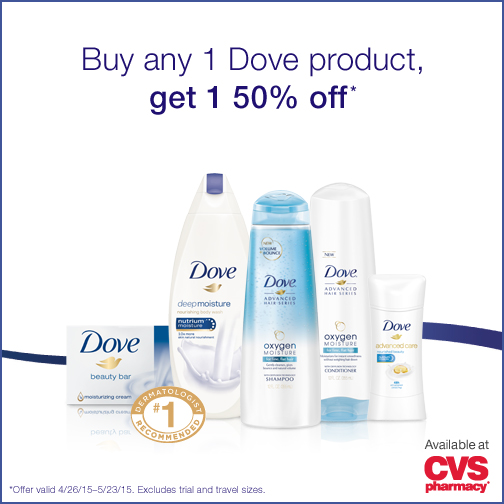 Who inspires you to live beautiful everyday?
This #BeautyStory post was compensated by Global Influence. Rest assured, this Post was written by me and was not edited by the sponsor. Read more on my Disclosure Policy.