If you've been following along with my World Vision Story, you know that I have sponsored a child for a long time. Today was a very special day. We were able to give Angela, one of our sponsored children, a real hug!
First, I want to tell you about a few things about our first official day in the Dominican Republic. It is amazing the work that World Vision is doing here. They provide so much more than just a sponsorship to one child. They help the entire community lifting it up entirely to help bring everyone up.
The goal of World Vision is to empower the people in the community to help them become self-sustaining.  You can see the work in this organic vegetable garden as evidence the programs are working.
A group of 30 or so men and women, who have children or grandchildren who are sponsored through World Vision, pooled their land together to create this vegetable garden. They are very hard working people and were very excited to share their goodies with us – which were fabulous! Yes, I decided to roll the dice a bit and go ahead and eat the fresh vegetables!
Even though, the living conditions are harsh, we saw hope in this vegetable garden and in the goat farm.
Hannah was bizarrely excited to find out we were visiting a goat farm.
I was more distracted by this little cutie, Romey, who is just three years old. He was just accepted into the World Vision program and is looking for a sponsor. He was going to use a peso given to him to buy a lollipop.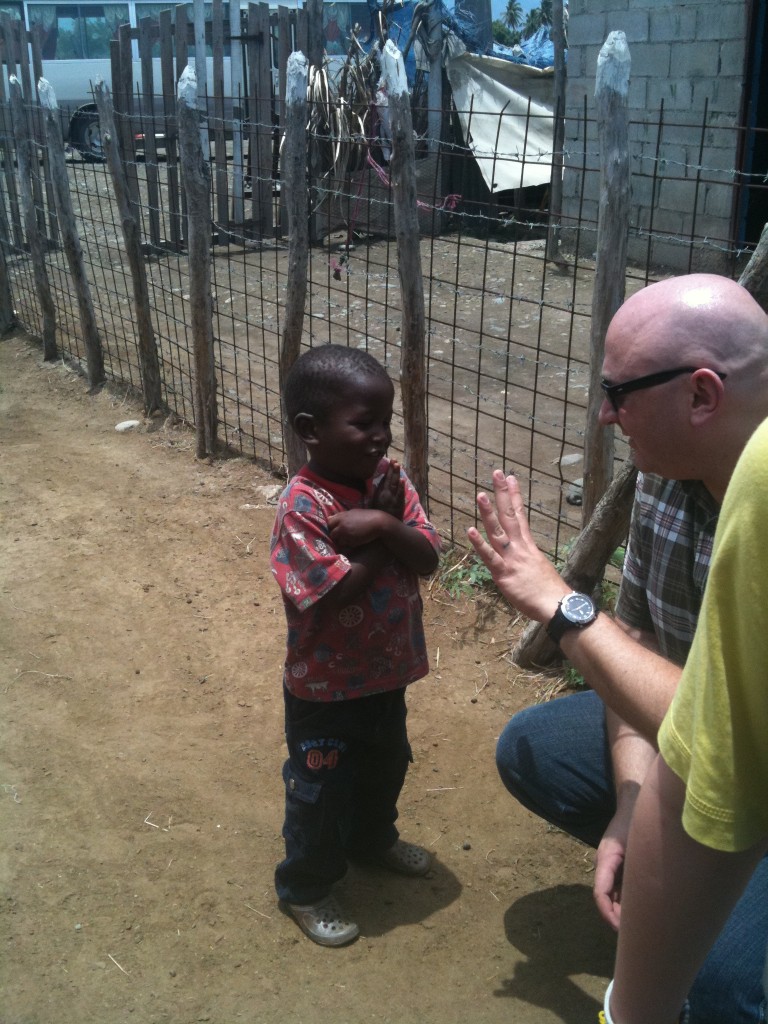 After we visited the goat farm, it was off to see Angela, our sponsored child. Once we got past our language barrier because hablo poco espanol, we were able to connect thanks to our translator Alejandro. Angela was very quiet but her mother says she is not usually quiet.  She is in first grade now and her favorite colors are pink and blue. She has two older brothers and one older sister, which reminds me a bit of my family.
I feel very privileged to be able to meet my sponsored child!
It's amazing that it only takes $35/month to help Angela and her family. Just $35 to make a difference!
If your heart is open, please consider sponsoring a child. There are so many beautiful children and families who need your support.