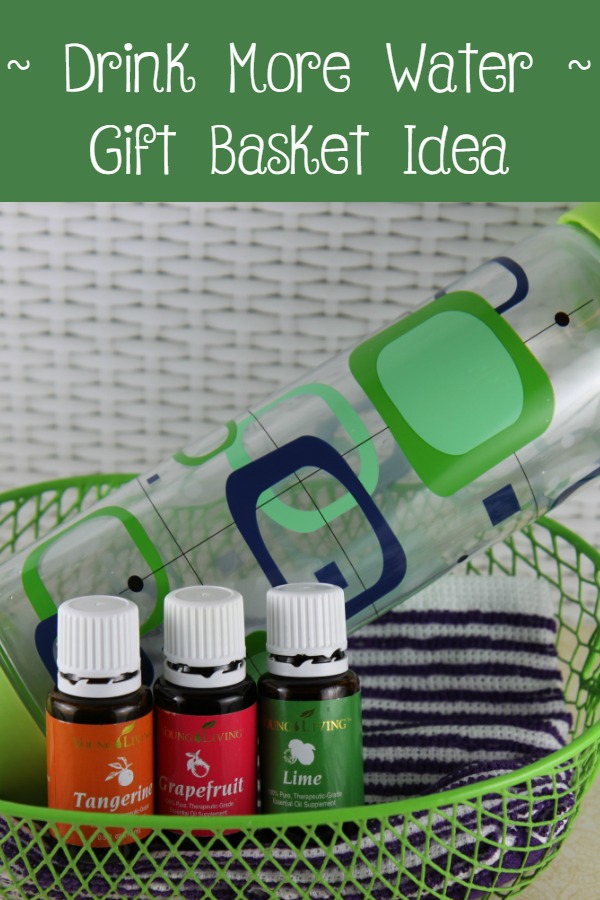 We have put together a fun gift to give to mom or anyone special in your life that is trying to intake more water. Plain water can be boring but you can liven it up with essential oils. My favorites are Grapefruit, Lemon, and Lime. Though, Tangerine is also a great flavor too!
For a special gift, I put together a Glasstic glass water bottle, purchased a cute kitchen towel to line the bottom of an inexpensive basket from the Dollar General.  You can purchase whatever cup you think will fit your recipient! Make sure it is glass, though, as the essential oils can cause powerful chemicals to be released from the plastic.
I purchased all my Essential Oils through Young Living. You want to make sure you only buy the highest quality essential oils like Young Living. Add 1-2 drops of your favorite citrus essential oil to your water to give it a little extra kick!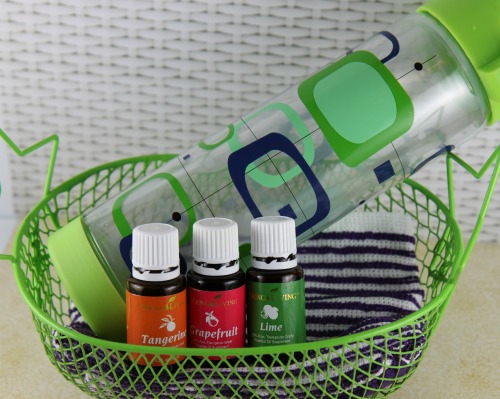 Are you ready to purchase some of these awesome oils! You can purchase high quality Young Living Essential Oils (my favorite brand!) over here or you can read about how to get a wholesale discount and the potential to earn FREE essential oils. Read all my past posts on how I use Essential Oils.