What does dinner time mean for your family? In our busy world, it is often hard to just get a dinner on the table let alone a dinner that the entire family will enjoy. It is important to have family time during dinner and having flavorful foods also helps keeps the conversation going.
Ore-Ida® Bold & Crispy fries are here to help families who enjoy more flavorful foods and conversations during meal time. Potatoes are usually something that everyone in the house enjoys but making them the same way over and over can get boring. Ore-Ida® Bold & Crispy fries are an easy way to liven up dinner to complement any main dish you are serving. There are many flavors to choose from including Garlic & Pepper Steakhouse Fries, Smoky BBQ Oven Chips, Zesties®,and Spicy Sriracha Fries.
We decided to try the Ore-Ida® Bold & Crispy fries in Smokey BBQ Oven Chips and Spicy Sriracha Fries. YUM! The BBQ Oven Chips would be great paired with hamburgers or even BBQ pork! The Spicy Sriracha goes with about anything – Sriracha is always good in my eyes!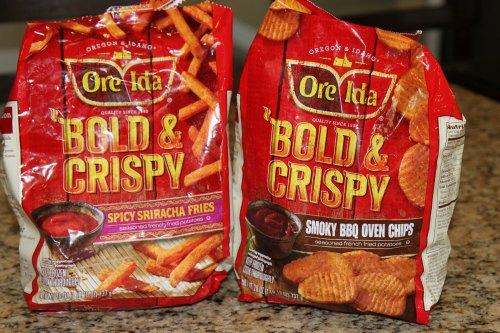 They pair nicely with about anything including a simple grilled cheese with avocado sandwich. The fries are awesome on their own but they are also delicious dipped in ranch. If they are too BOLD for your liking, then this will tame the spice a bit. I think the Spicy Sriracha Fries would be delicious with the Sweet Asian Recipe our family loves too!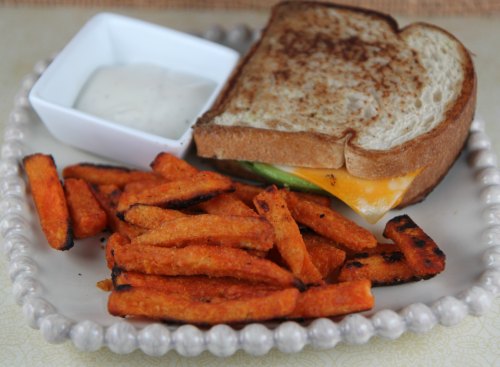 Find more ideas for main dish and ORE-IDA BOLD & CRISPY pairings over on the #Ore-Ida® #FindYourBold Pinterest board. The Pinterest board also has a variety of BOLD dinner table topics to help you #FindYourBold tonight! Some are fluffy and fun topics like what shows would be on a TV channel you create or maybe a bit deeper of a question asking if they think boys or girls have a harder time at school. (I'm sure my kids could turn any of these questions into a competition!)
While, we don't always get a chance to eat dinner together as a family, when we come up with topics to discuss they usually revolve around current event topics. It's educational and fun to see what my kids think of things going on in the real world.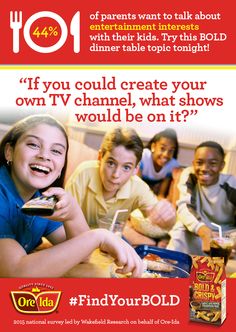 Do you want to try the Ore-Ida® Bold & Crispy fries and #FindYourBold? You can save $1 off your purchase here.
This post was sponsored by Ore-Ida® via Sverve.  Rest assured, this Post was written by me and was not edited by the sponsor. Read more on my Disclosure Policy.