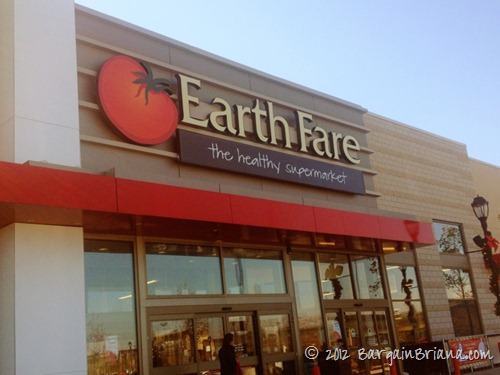 Earth Fare is celebrating their grand opening of the Noblesville Store with a FREE Tote bag for all who come into the **new** location today (11/7) only. This is just one of the MANY fabulous deals and coupons they have going on for you at this healthy supermarket!
Don't forget if you signed up for the email newsletter, you will receive weekly coupons as well as this coupon good for the grand opening week for a FREE chicken or veggie burger. You can still get this coupon by signing up now. It is valid through November 14, 2012.
Here's the FREE chicken you can get: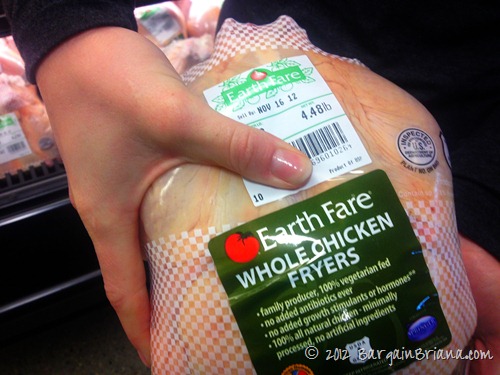 I received a really quick tour this past week and I'm so excited to start shopping at Earth Fare. Not only because of their coupons, deals, and sales but because of their commitment to making healthy eating convenient, affordable, fun, and delicious!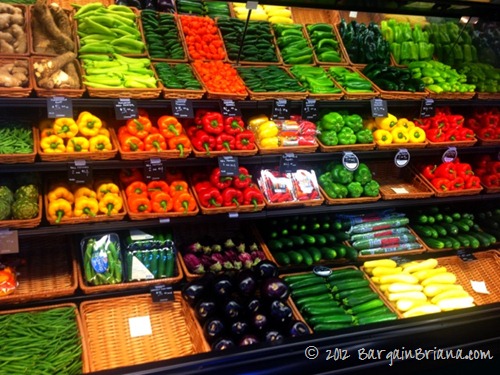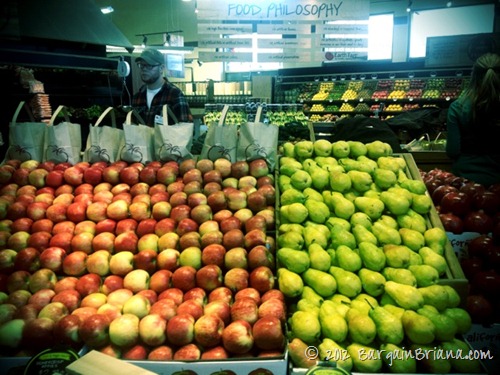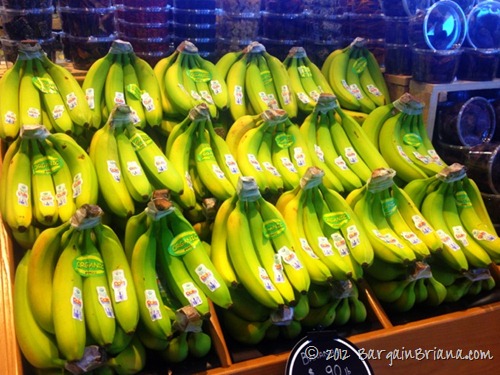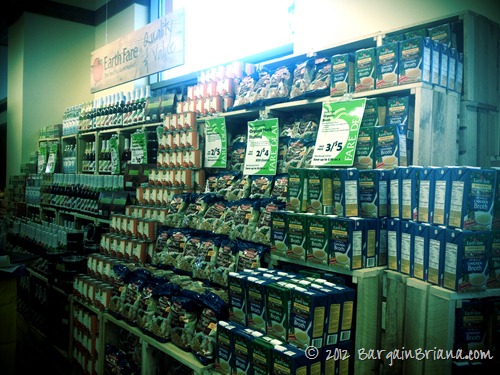 If you are concerned about healthy eating or have special dietary needs, Earth Fare has a entire list of things they don't offer, such as any products containing high fructose corn syrup, artificial trans fats, artificial colors and sweeteners, and synthetic growth hormones in milk and milk.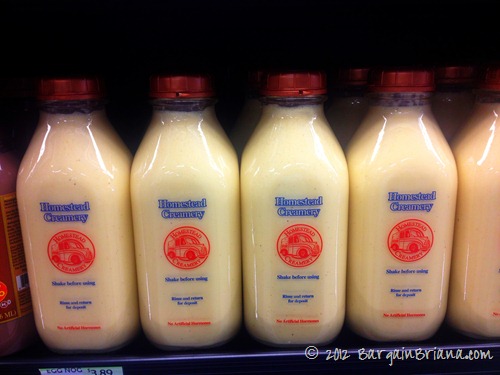 You will notice they only label things as local if they are made within 100 miles of that store.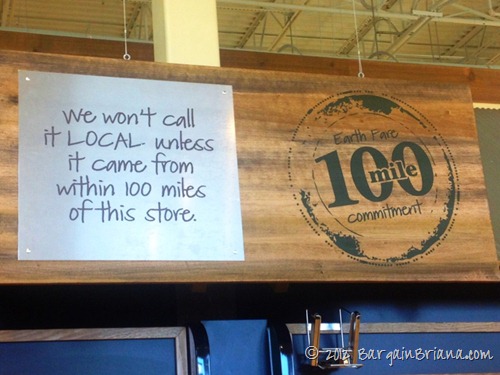 Check out all the cheeses….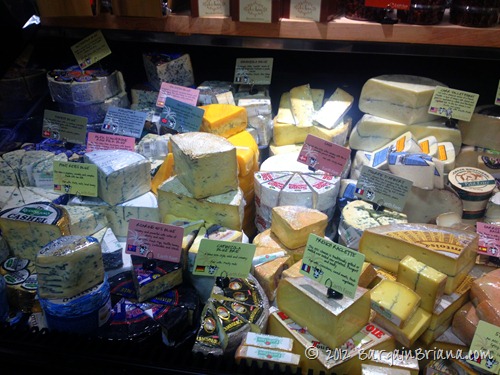 Earth Fare has their own brands which are less than the traditional brands for the same quality.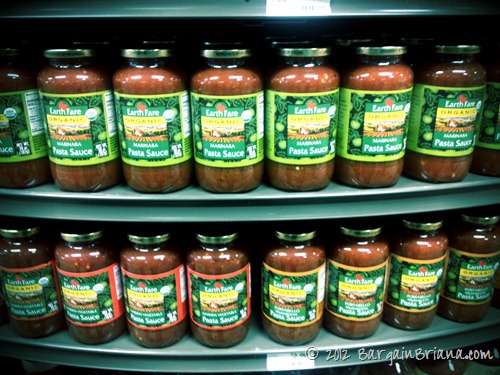 I love the soap blocks and bath salts! They look like so much fun. Scoop out or have them cut exactly how much soap you want. It's a great way to try new things.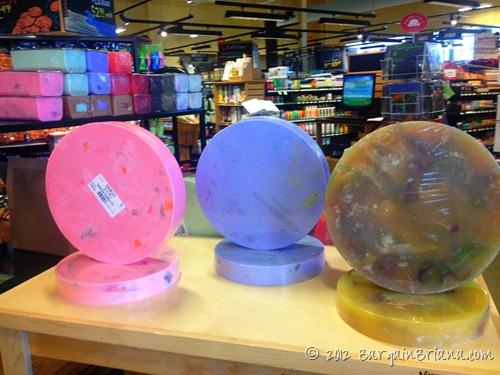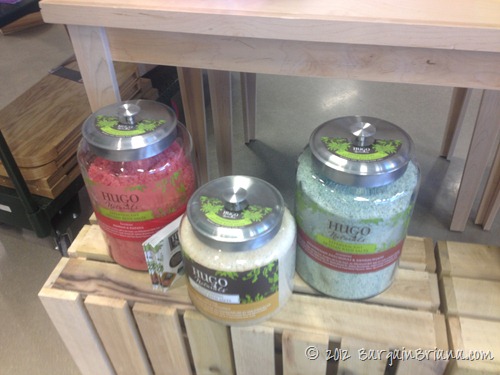 These would make great gift ideas and check out these holiday gifts and decorations too.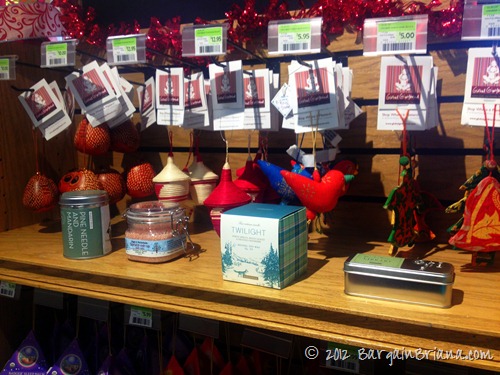 Here's what the reusable bags look like – super cute!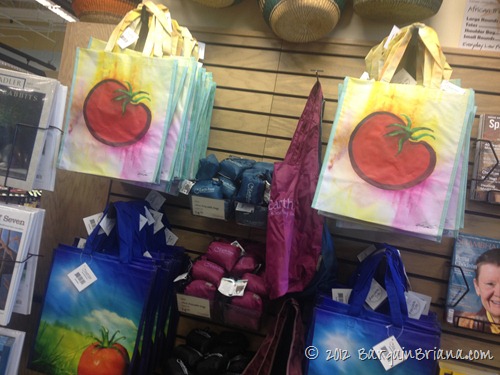 I don't know about you but I'm excited for this grocery store! Stop in today and get your FREE tote and FREE chicken!
This pistachio bin is near the front. It looks so pretty but I'm guessing kids will want to get their hands in it! :)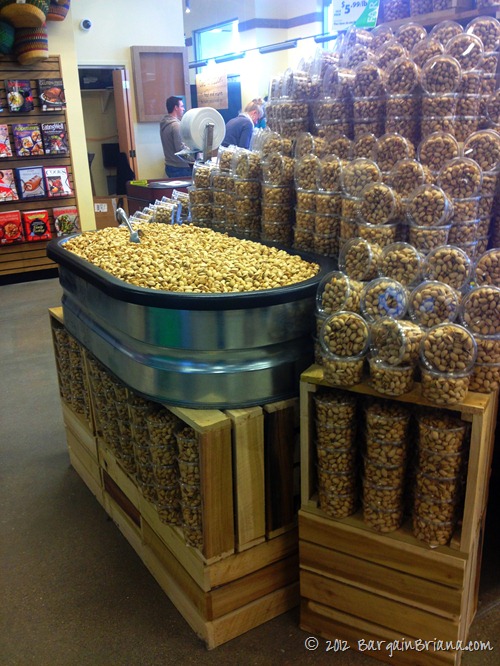 Let me know what you think of the new store at Hamilton Town in Noblesville, IN!