Mission: Create a delicious vegetarian stuffed burger for the Good Cook 2013 Get Stuffed Burger Challenge.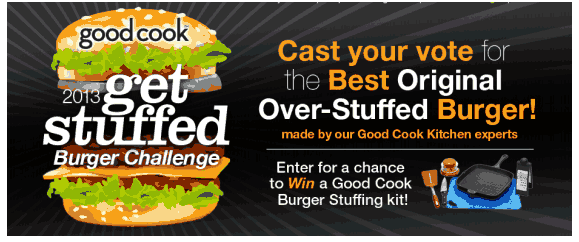 Challenged accepted – excitedly as I have been wanting to try a few new veggie burger type recipes. I'm sort of bored with my boxed veggie burgers.  I've decided to try something that has eggplant and basil as I grew these two items myself in my garden. The combination is already making my mouth water.
Aren't these eggplants just beautiful….
I've never actually stuffed a burger – meat or otherwise and I only fashion myself a somewhat decent cook. With eggplant and basil and some other delicious spices, I don't think I can go wrong. Good Cook, who is a leader in kitchen tools and gadgets, sent over a a bunch of tools to help me out in this mission including the Stuffed Burger Press and the Cast Iron Square Grill Pan. I'm guessing even if you don't recognize the name Good Cook if you pull out some items in your kitchen you probably have several of their products without even knowing it! Probably some of your favorite kitchen tools!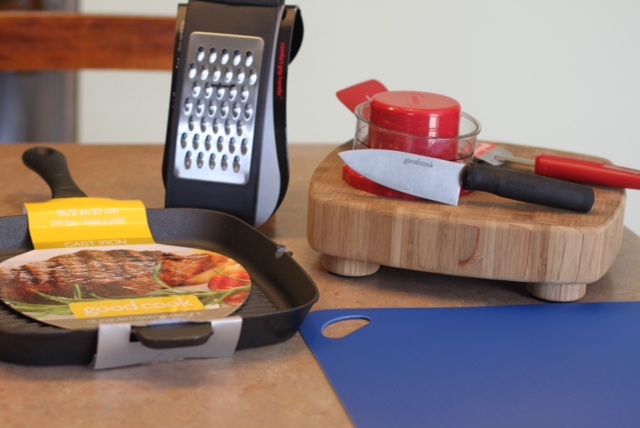 So let's start off with the ingredients you will need…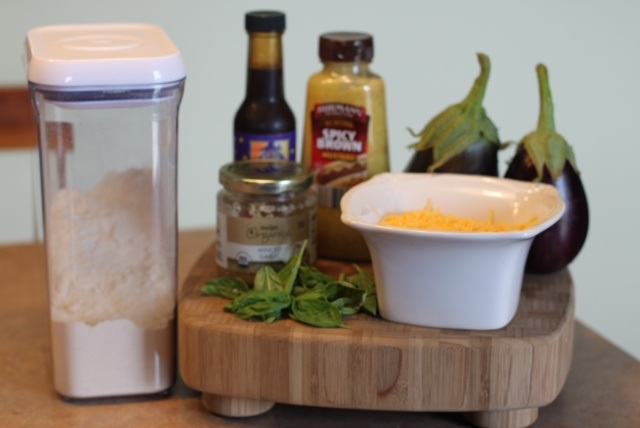 2 medium eggplants, peeled and cubed
2 Tablespoons Soy Sauce
1 Tablespoon Peanut Butter
2 Tablespoon Worcestershire
1 Tablespoon Dijon mustard
1 teaspoon minced garlic
1 Tablespoon fresh basil, chopped finely
1/2 cup almond flour
1/2 cup sharp cheddar cheese
First saute the eggplant in olive oil until it turns a grayish color and is soft. While cooking the eggplant, combine the soy sauce, peanut butter, worcestershire, dijon mustard, minced garlic, basil, and almond flour.
Mix well, using the side of your spatula to smash the eggplant.
Then I got out the handy dandy burger stuffer gadget out….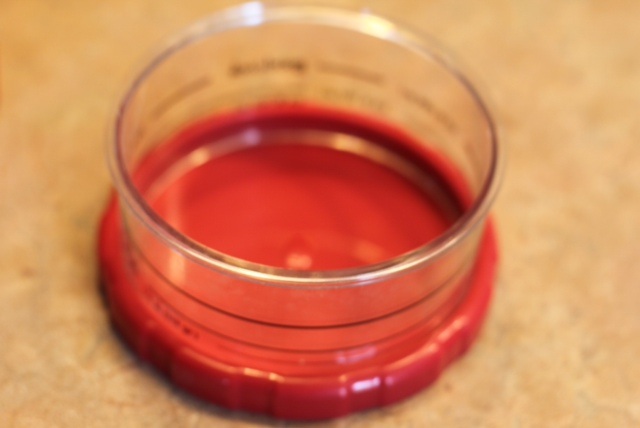 Add eggplant mixture and smoosh it down with the wider end.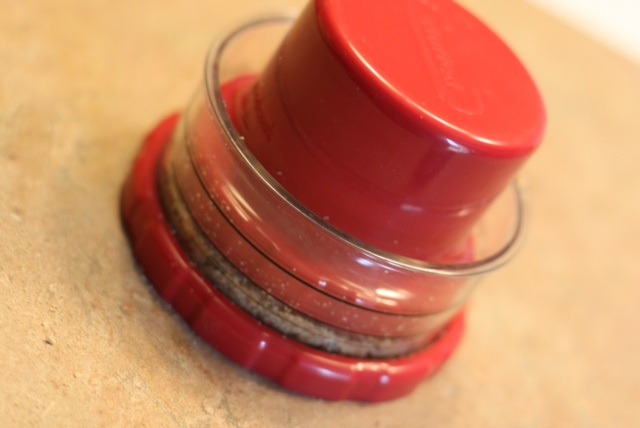 After smooshing…
Then you will use the small end to create a pocket to add your cheese…..
Add cheese into your pocket…and top with additional eggplant mixture…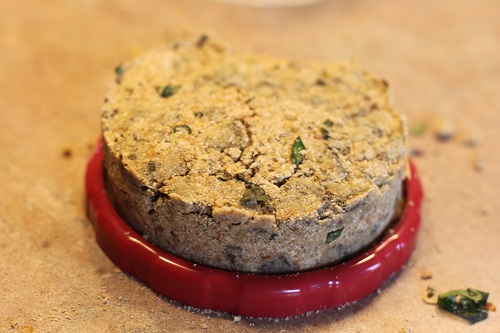 Cook on skillet on medium heat for 10-15 minutes, flipping once.
Add a bun with your choice of condiments. I think pepper jack, lettuce, tomato, and jalapeno ketchup would be delicious on this sandwich!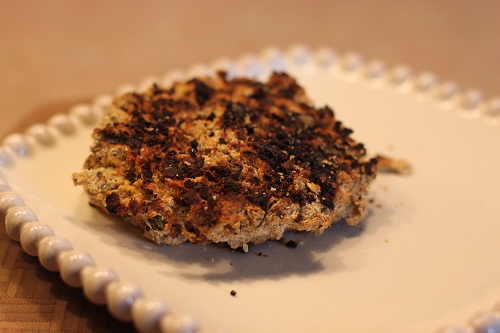 Make sure to head over to GoodCook.com and cast your vote starting on September 3, 2013. You will be entered to win your own Burger Stuffing Kit. If you can't wait for your own kit, you can save 25% at GoodCook.com with coupon code BurgerLovers at checkout.
Stay up to date on the latest Good Cook news and promotions by following @GoodCook or on Facebook.
Products were provided by Good Cook in order to facilitate this post.  Rest assured, this Post was written by me and was not edited by the sponsor. All opinions are my own. Read more on my Disclosure Policy.
Print
Eggplant Burger
---
2

medium eggplants, peeled and cubed

2 Tablespoons

Soy Sauce

1 Tablespoon

Peanut Butter

2 Tablespoon

Worcestershire

1 Tablespoon

Dijon mustard

1 teaspoon

minced garlic

1 Tablespoon

fresh basil, chopped finely

1/2 cup

almond flour

1/2 cup

sharp cheddar cheese
---
Instructions
1. Saute eggplant in skillet with olive oil on medium heat until grayish in color.
2. Mix soy sauce, peanut butter, worcestershire, dijon mustard, garlic, basil, and almond flour, and eggplant.
3. Use burger stuffer tool to add sharp cheddar in the middle of the eggplant mixture.
4. Cook on skillet on medium-high heat for 10-15 minutes, flipping once.
---
Recipe Card powered by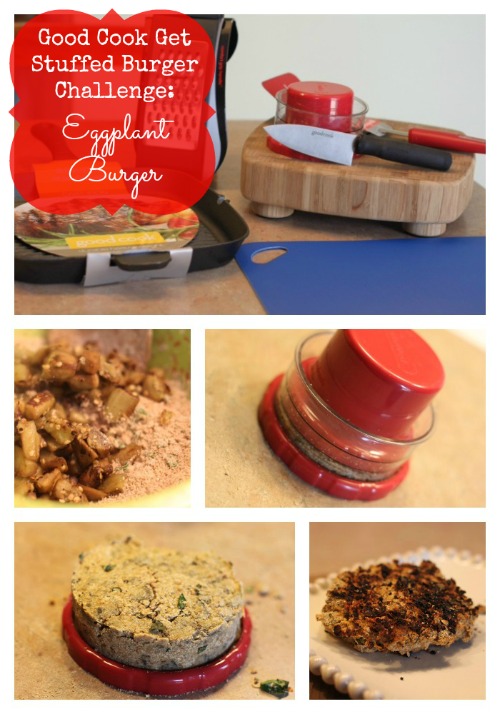 View the Recipe Index for a complete list of recipes. For the most recent vegetarian recipes posted on the blog, go here. To view all the recipes post on the blog, go here.