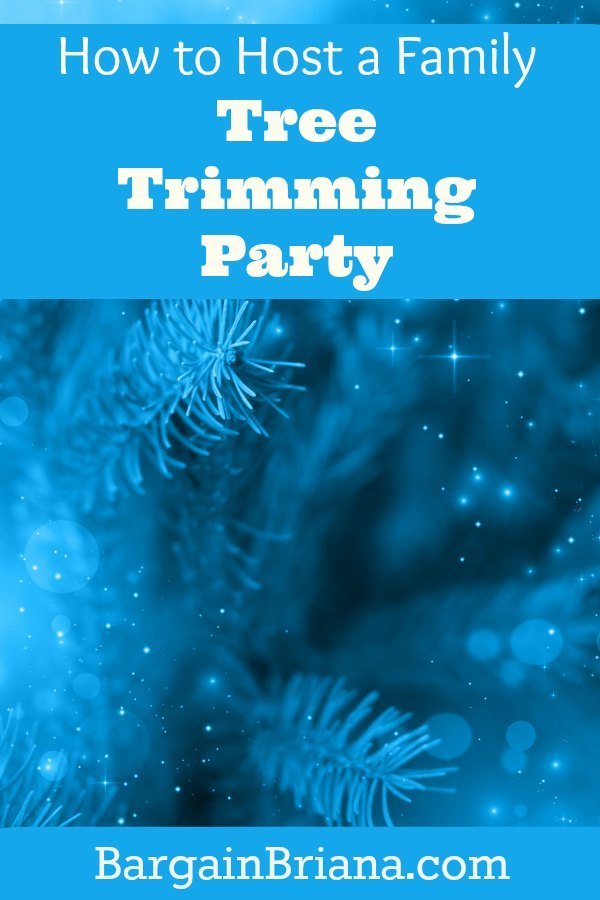 Tree trimming is part of the fun of Christmas. Turn this fun activity into a family event by hosting a tree trimming party. Check out these ideas for putting together a party that will become a tradition every Christmas season.
Set a Date
Pick a date early in December to bring your family together for a little tree trimming and fun. Be sure to choose a date that works well for everyone and if there are school-aged kids participating, choose a date that won't be loaded with homework. With that in mind, you may want to choose a weekend date such as a Saturday afternoon so you can have plenty of time to enjoy the whole process.
Include Yummy Goodies
A tree trimming party would not be complete without a variety of yummy holiday goodies. If you can, combine the tree trimming with some baking. If you don't want to add in baking to the fray, then be sure to provide plenty of goodies for snacking while decorating.
Don't Forget the Holiday Music
Decorating the tree and adding all the trimmings to the rest of the house requires music. Don't forget to have plenty of favorite Christmas songs ready to play and sing along while the trimming is being done. If you have satellite television, you can find a station that plays holiday music or some local radio stations may switch to holiday music only during the month of December. Your other options could be playing CDs or if you have a musician in the family, ask them to play and lead everyone in singing Christmas songs while decorating.
Put the Nativity Scene in Place
Let the younger kids put the nativity scene in place, but leave Baby Jesus out — He should be put in place on Christmas morning! If you want to make it a little more fun for the kids, put Mary, Joseph, and the donkey somewhere else and move them closer to the stable every day until they arrive on Christmas Eve.
Play a Few Games
Create a few fun games for the whole family to play while the tree trimming is going on.
Hide a special ornament in the ornament box and offer a prize to the family member who finds it.
Play jingle bell charades. Hide jingle bells on strings around the house and instruct everyone to look for them. Tie pieces of paper with actions of charade prompts to each bell and once everyone has a jingle bell, play charades.
Read Together
After the tree has been trimmed and decorated, sit down and read the Christmas story from the Bible together, or if you have young children, pull out a few Christmas storybooks to read out loud.
A tree trimming party for the family is a great way to enjoy preparing for Christmas together. Put together a few extra activities, add some food and music and you've got a recipe for making memories.
What traditions do you have for a family tree trimming party?
Did you enjoy this post? Find more money saving tips here.