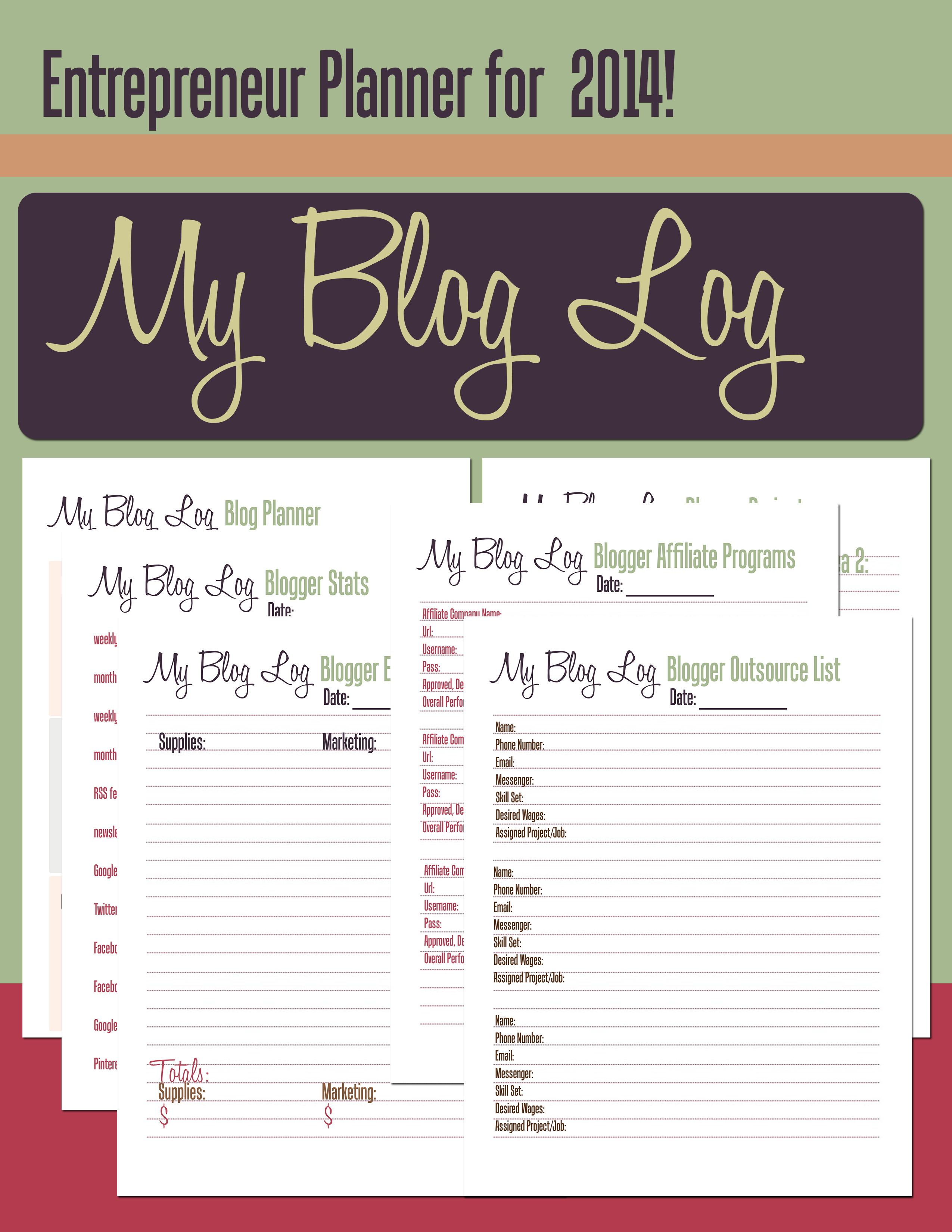 Did you resolve to get more organized with your blog this year? If so, we have a great FREE 2014 Blog Planner Printable Package for you to enjoy! This is a super awesome free blog planner set is one that you can print out and put in a three ring binder or even have printed at your local office supply store for a more professional looking binder.
The entire file is stored on Google Drive and you can view the entire folder here and save whatever worksheets you want to use! I'm also going to list each individual file below in case you just want to selectively print files.
Free Blog Planner
Blog Logs will help you stay on track daily and keep track of the posts you are creating, what you want to marketing/promote for the day, and any other items you want to achieve!
Blogger Events: Plan ahead for what events, conferences, and other blogger networking opportunities you want to attend.
Are you looking for new ways to monetize your blog? Check out these tips on how to monetize your blog!
View all the other FREE printables we have posted.
Did you enjoy this post? Find more money saving tips here.