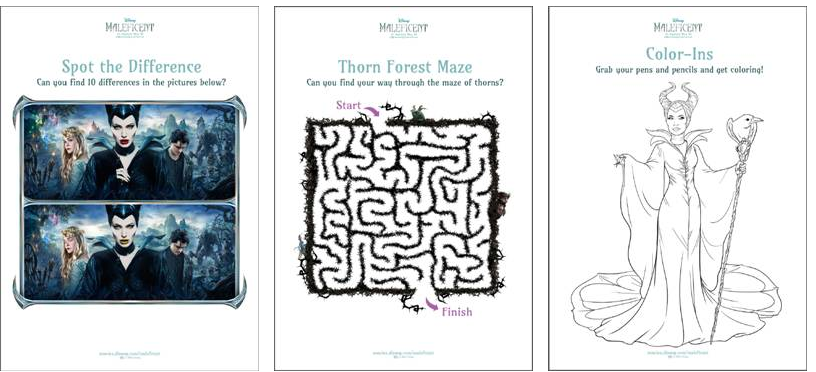 With MALEFICENT opening in theatres in a few short weeks, here are some FREE fun activity sheets, coloring pages, and mazes to keep you occupied until you can see the movie in theatres!
All 8 of these activity sheets are attached in one easy to access packet. You can download this activity pack here:
View all the other FREE printables we have posted.
Did you enjoy this post? Find more money saving tips here.